5 Best YouTube Channels For Yoga
If you love to do yoga, you probably are secretly yearning to join that amazing yoga studio and practice under the perfect trainer. However, most of the times, we are unable to take out time to go to a studio. Let it be time, money or proximity to a good studio, we end up just wishing for it. But, guess what? The internet has a solution for almost all our problems.
Did you know that YouTube has millions of awesome yoga videos that can help you get started with yoga? All you need is a good internet connection, YouTube, and an empty space and you can do a great workout at home itself. We have selected 5 best YouTube channels for free yoga videos. Take a look!
1. Yoga With Adriene
Adriene Mishler has a wonderful collection of yoga videos on YouTube. The duration of the videos varies from 10 minutes to an hour. She is well known for her warm teaching style and her colorful yoga camps. If you're a beginner to yoga, you must visit her page, and I bet, you won't be disappointed.
Here is the link to her YouTube page: https://www.youtube.com/user/yogawithadriene
2. Yoga With Kino MacGregor
Kino MacGregor is incredibly knowledgeable and is one of the best yoga trainers worldwide. She is a master of Ashtanga yoga and has great knowledge about everything related to yoga.
This is her YouTube channel: https://www.youtube.com/user/KinoYoga
3. Bad Yogi With Erin Motz
Erin Motz is a very cool yoga trainer (exactly the opposite of what the world expects a yoga teacher to be like!) She has great videos for beginners and is famous for her 1-minute yoga patterns.
Here is the link of her One-Minute Yoga playlist: https://www.youtube.com/user/DrMelissaWest
4. Namaste Yoga With Melissa West
Melissa West has one of the best collection of free yoga videos online (with more than 300!). Her style is very unique, and once you start going through her videos, you will not like to switch to some other trainer!
Here is the link to her Yoga for Beginners channel: https://www.youtube.com/user/KinoYoga
5. EkhartYoga
EkhartYoga is for anyone and everyone! They have everything, starting from short 3-minute videos to hour-long videos. They have more than 2,000 videos featuring videos for almost each and every problem.
You can follow this channel here: https://www.youtube.com/user/yogatic
Go through these channels once, and we guarantee that you will get hooked onto yoga for life.
We hope you enjoyed reading the article. Share your views in the comments section below.
The following two tabs change content below.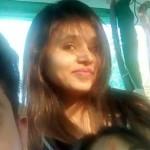 Latest posts by Jyotsana Rao (see all)