News You Might Have Missed: Bhutan Ended Free Entry For Indians Last July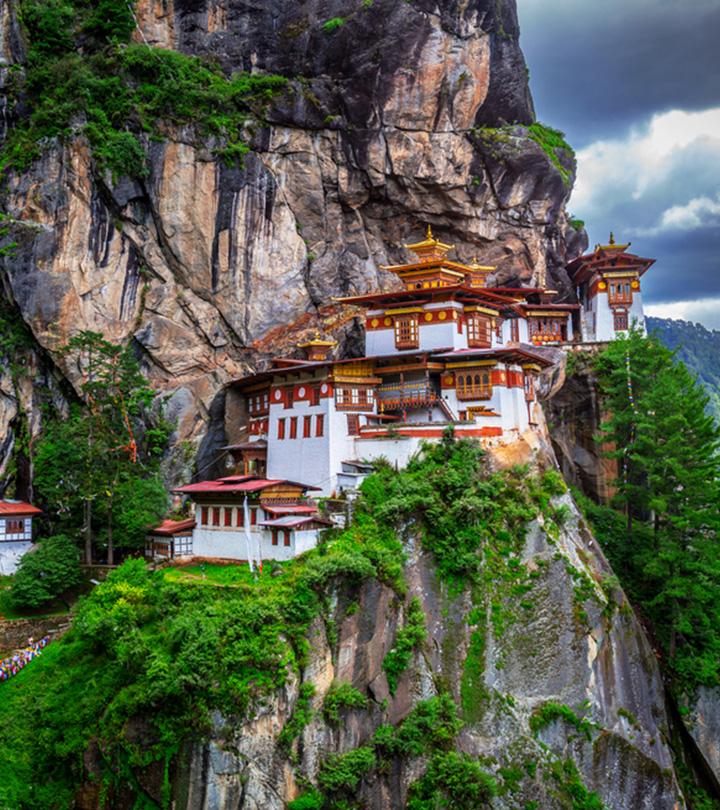 Everyone knows that feeling of guests overstaying their welcome and getting annoyed at them for the smallest of things. Our neighboring country Bhutan felt the same way about Indian tourists and decided to stop allowing Indian tourists' free entry after July last year. Officials of the Bhutanese government had released travel rules that involved Indians paying a daily fee of 1200 per adult and 600 per child, per day of their stay in the country. If you're wondering why the Bhutanese government and tourism department came to this ruling, then we have all the details for you. Read on to find out why the Bhutanese government decided to impose a rule on travelers who are coming in from India:
Indian Travelers And Their Love For Bhutan
Considering the fact that Bhutan is merely a hop, skip and jump away, many Indians chose the idyllic country as a peaceful spot to vacation. The Bhutanese landscape is unique, and its culture is very vibrant and different from our own. Its breathtaking landscape, wonderful natural beauty, absolutely stunning landscape and the fact that there were no entrance fees, made the country an opportune spot for Indian travelers. However, the Bhutanese government decided to change things after the country went through a large influx of tourists in the year 2018.
The government announced the daily fee for not just Indian citizens but citizens from Bangladesh and Maldives as well. The fee, which will be called Sustainable Development Fee (SDP) is a new fee that has been introduced by the Bhutanese government to curb the influx of tourists from certain countries. However, the amount being charged to Indians is going to be a lot lesser when compared to the amount being charged to citizens who come from the other countries. Tourists from some of the other countries that are falling under this scheme could be parking up to 4000 Rs and a compulsory charge that covers a flat of 17,811 Rupees per day.
The Bhutanese government took this decision and introduced the fee during the National Assemble and passing of the Exemption Bill of Bhutan in the year 2020. This ruling has been in effect since July 2020. If you had plans to travel to Bhutan once the pandemic was under control, we're sorry to give you the bad news (1).
How Traveling To Bhutan Was Before The Ruling
Prior to the ruling, Indian nationals who decided to visit Bhutan were only asked to carry two valid travel documents and were let in without paying any entry fee. Indian citizens did not require a visa if they were traveling to Bhutan but were required to carry their passport along with them. If you were traveling to Bhutan via road, you were required to get an entry permit by providing valid travel documents. These documents had to be approved from the Immigration Office of the Royal Government of Bhutan at Phuentsholing. Those who were traveling into Bhutan by air were required to carry their entry permit, travel documents and present them at Paro International Airport. However, this entry permit only allowed Indian citizens to visit two places— Paro and Thimphu. This ruling would be ending decades of free entry to Bhutan.
Many regional tour operators have expressed their grief over this ruling. Especially because Durga Puja season had been approaching in October of that year. During that time there was a heavy rush of travelers wanting to visit Bhutan as the weather was extremely pleasant. Many feel that this move has been taken by the Bhutanese government to make Indian tourists feel unwelcome in their country. An official from the Bhutanese government was quoted as saying, "Bhutanese authorities have assured that tourists from India would not be inconvenienced in the course of the implementation of the new regulation. If there is confusion about the provisions, it will cause problems to both sides."(2).
The Bhutanese government had noted down the number of Indian tourists who had flocked into the country in the year 2018. In that year there was a staggering 10% increase in the amount of tourists compared to the previous year. Of the 2,74,000 people that were visiting Bhutan, 1,80,000 were from India! Although, the country is not implementing too heavy a charge on Indians like it is with other countries, we cannot imagine how insanely overwhelmed the country must get during the tourist season. However, under this new policy, children younger than five years of age will not be required to pay an entry fee. So for all you toddler parents out there, this is a good time to get your kids' first trip in (we're just kidding… or are we?)
We can totally understand Bhutan making this move as they are doing so to preserve the uniqueness, beauty, and ecology of their country. When countries become tourist traps, they can often lose their charm and beauty. Do let us know if you plan on visiting Bhutan someday in the comment section below.
The following two tabs change content below.

Latest posts by Niharika Nayak (see all)

Niharika Nayak
Niharika has a passion for all things art, music and travel. During her spare time she likes experimenting in the kitchen, painting pop culture icons and chasing after random street cats. Her dream is to one day own an amusement park so she can ride roller coasters for free.