5 Common Birth Control Myths That Can Lead To Pregnancy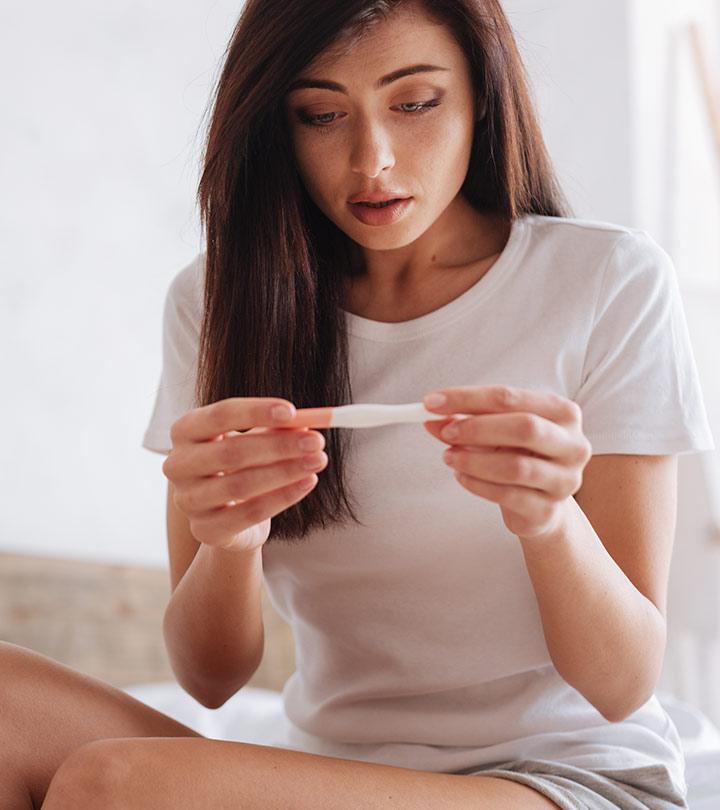 Family planning is a little tricky. Agreed. Natural family planning, however, is even more tricky. The only problem with failure in this planning is that the consequences are way too huge to be able to deal with. It is this fear that paves the way to several myths and taboos regarding sex and contraceptives. However, some of them are true while many of them are baseless. Just to ward off any confusion you might be having regarding contraceptive methods, here are 5 myths that you need to stop believing immediately. Read them and start learning to reason correctly before believing myths.
1. Forget Protection. It Is A Safe Day Today
Generally speaking, it is during the time of ovulation that you are the most fertile, and those are the "unsafe days." Twelve to fourteen days before your next period is usually the ovulation phase. A week before and after are considered safe, where the chances of getting pregnant are very low. However, it is important for you to know that these days and, for that matter, any other day needn't necessarily be safe. The biggest problem with going by menstrual cycles and 'safe days' is that you could go wrong with calculation. Since not many women have regular periods, tracking the safe and unsafe days accurately is not feasible (1). In fact, even period sex is not completely safe. So, no. You can NOT forget protection, and that is if you don't want to get pregnant.
2. I Am Getting Fat – It Is The Pill
The main effect of the pill and the side effects are all equally hyped. The hype is so well-established that no matter what happens to you while you are on the pill, you attribute it to the pill. Research conducted on women taking birth control pills says that hormonal dosage is unlikely to contribute to weight gain because if it were so, by increasing the hormonal dosage, there should be a proportionate increase in weight, which is not the situation with birth control pills (2). There are cases where there's weight gain, and there are several cases where there is weight loss. Researchers attribute the weight fluctuations to other problems in the body, like fluid retention, but couldn't establish a connection between birth control pills and weight gain.
3. This Is Just An Overdose Of The Pill – I Need To Take A Break
Whatever kind of pill you are taking, it does either of these things to stop you from getting pregnant – it either thickens the mucus lining of the cervix, which prevents the sperm from reaching inside, or thins the endometrial wall to incapacitate the embryo to fertilize and implant itself to grow into a fetus. Pills that contain estrogen prevent ovulation instead. However, no matter what the mechanism is, when you stop taking the pill, the effect is not there anymore. This means as long as you need the contraception, you ought to take the medicine. Of course, you can stop taking them if you want to get pregnant. Taking these pills every day is not "overdose."  Also, if you feel one kind of a pill is not suiting you, you could always discuss this with your gynecologist.
4. All Forms Of Birth Control Are 100% Safe
This is one of the widest accepted myths that using a condom, refraining from having sex on unsafe days, contraceptive pills, or even spermicides are completely 100 percent infallible. A study conducted on the effectiveness of contraception methods suggests that most forms of contraception had a certain percentage of women in which there was an unwanted pregnancy in spite of using those methods. Condoms used by men had a failure rate of 18%, female condoms showed 21% failure, and pulling out on time had 22% failure rate (3). There was a certain number of pregnancies that occurred even after vasectomy and tubectomy. This fact makes it all the more important for you to realize that no method is completely dependable.
5. Oh My God! I Took The Pill 2 Seconds Later Than Yesterday – I Can Now Become Pregnant Any Moment
Doctors repeatedly remind you to take contraceptive pills every day without fail. This is because every time you take the pill, for that day, the hormone levels are high enough to prevent pregnancy. However, if you delay it by 24 hours, or even 12, the levels might drop drastically. If anything like this happens on the days you are ovulating, and if you also tend to indulge in penetrative sex while the levels are relatively low, the risk of an unwanted pregnancy is high. To avoid that complication, doctors insist on you taking the tablet regularly at more or less the same time every day – just to instill a sort of habit. This, in no way, requires you to get agitated if you delay it by a few minutes or even hours.
If you have been thinking all this while that you have a track of safe days and that you don't need protection on these days, looks like it is not too late to start keeping a condom or two ready before it is too late. And if you have been taking the pill exactly at the same time by the clock – relax and switch the reminder off. Now you know why. Are there any more 'facts' you know about contraceptives? Share them in the comments section below to debunk some more myths.
The following two tabs change content below.