15 Bizarre Halloween Makeup Looks
Spooky, scary, and bizarre! It's that time of the year again – Halloween – as most of the world calls it. It is funny how for most part of the year, we squeal at the sight of something ghastly, but as All Saints' Day approaches, the search for the creepiest outfit/look begins. It's time to bring out your darkest side yet, and these 15 looks will definitely give you that edge.
You Will Need:
Your entire makeup arsenal
A good amount of patience
Switch to your right brain (before you begin your makeup!)
Got all you need? Looks like you are ready to pick your edgiest Halloween look ever!
1. The Live Statue Look
A little bit of silver face paint, black liquid liner, and those scary looking contact lenses, apart from your makeup basics are all you need to get this epic look. Imagine being lost in a huge, haunted mansion on a dark, rainy night. You stumble upon a statue of a woman with a hood, and she opens her eyes. This is what she might look like. You could look like her. Don't forget to do that little act, and scare some of your friends at the party. Hoo-hah!
2. The Pierced Wound Look
Yes, you were attacked! A little zombie shoved a pencil up your nose and it hurts! You might be in pain, but the others around you are clearly grossed out. Aren't you secretly doing the devil laugh? Well, this look isn't easy to recreate, and involves more than the usual makeup. But, it shouldn't be hard to get these things at a party shop. The SPFX bleeding nose – totally worth trying!
Here is a tutorial that will make it easier for you to achieve this look:
[ Recommended Read: 17 Crazy Halloween Makeup Ideas ]
3. The Pride Of The Peacock Look
This is a beautiful look that you can pair with a nice, long blue gown. You could also dye your hair with temporary color to go with the theme. Apart from that, everything you see is done with makeup. Don't miss the eyes – they look like the fierce eyes of the tiger. You could strut around the party with great pride in this graceful and elegant look. Anyone heard of a beautiful monster?
4. The Serpent Woman Look
All things evil and demonic are depicted with a venomous snake. You could spew all the venom you want when you dress like the snake, and no one will stop you. This is an awesome look to go with this Halloween. You can use a mesh of any kind as a stencil, and then paint some pigment over to get those scales. Those contact lenses will definitely add to the drama. All set? Then slither your way into the party.
[ Recommended Read: 10 Creepy Clown Makeup Ideas For Halloween ]
5. The Betty Boop Look
If all the previous looks seem too hardcore, this one will surely add some comic relief. It is also a fairly simple look, and you can easily achieve it with the basic makeup you have at home. Adding a wig to get the hairstyle right is a good idea. Do not underestimate the earliest sex symbol there ever was, she is super HOT!
6. The Ice Queen Look
One touch and you shall freeze to death. Make way for the coolest woman on this planet, the Ice Queen. Beware, 'cause this woman is anything but kind. There isn't much that can go wrong with this look. Basic makeup will do. Just make sure you get the right amount of white on your face, and you are good to go.
7. The Mosaic Look
This is a fascinating look. It looks like a canvas with modern art. A good face paint set is all you need. It is not difficult to achieve this look. Don't forget the detailing on the hair. You could use temporary hair color. Mirror Mirror on the wall, who's the prettiest of them all? The Wall!
[ Recommended Read: How To Do Gothic Halloween Makeup? ]
8. The Calavera Look
You could also celebrate this Day of the Dead the Mexican way. This artistic representation of the skull is so beautiful. Originally done on clay skulls, or sugar skulls, to be offered at the altar on Halloween, this look has been spotted quite often on October 31. It isn't too hard, but it's cool, quirky, and very chic.
9. The Scary Mermaid Look
The underwater world has its own mysteries. Who is to know if mermaids truly exist? May be they do… You could be a mermaid, and an eerie one at that. You could use pearls and shells to embellish your face painted look. It's time to sing the siren song!
10. The Cyborg Look
Imagine having both organic and biomechatronic parts. Are you a fan of Darth Vader or The Borg? Then, this should be a great inspiration for a Halloween look. It is really techie and suave. Ready to rock the party (in a robotic tone)?
11. The Owl Eyes Look
Associated with witchcraft and death across many cultures, the owl is a great Halloween theme to pick. Its mesmerizing eyes never fail to entice humans. A little makeup and lots of practice will allow you to achieve this wise look with ease.
12. The American Horror Story Look
Inspired by the American Horror Story, this look means serious business, and is sure to send some chills right down your spine. The best part is it is so easy to get the look. It's all about white and black and a tinge of red, and you will be all set to terrify. You should feel guilty already as you are going to be responsible for a lot of nightmares.
Watch this video tutorial to learn how to do a sexy devil makeup for this Halloween.
13. The Disney Villain Look
Disney has nothing to do with Halloween. I mean, how can those adorable cartoons set fear in anyone's heart? Well, don't forget, those silly jests, the clowns, are now a symbol of fear. So, who is to stop the adorable cartoons from getting creepy? Thank heavens, it's only the villains for now. Face paint shall be your medium to convert your pretty face into this pesky demon.
14. The Two-Faced Look
No, you are neither drunk, nor drugged. This two-faced look is truly sensational. If you look closely, the face is replicated to give you this drugged illusion. It is a really cool Halloween idea. You could try this look. After all, how hard can it be to draw a replica of your face? All hail YouTube tutorials.
15. The Modern Medusa Look
This deadly Greek Gorgon will turn you into stone if you dare to gaze into her eyes. Those venomous snakes for hair, although faux, are enough to strike terror. Your fellow partygoers are sure to turn green with envy if you manage to master this look come Halloween.
Has your inner monster awakened yet?
Image Credit: www.istockphoto.com, www.instagram.com
Recommended Articles
The following two tabs change content below.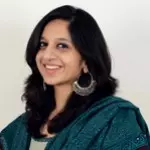 Latest posts by Shirin Mehdi (see all)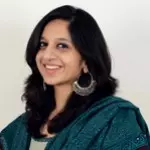 Shirin Mehdi
A jack of many trades and a master of some, Shirin is a writer, a fashion designer, and a chef by her own acclaim. She loves food, and though she might want to call herself a great cook, she just falls short of seasoning. She also loves Yoga, and has extensive knowledge about the postures of the asanas. Always muddled up between traditions and modernism, she thinks she would have been a better fit in the vintage era. She loves life and believes in living it up to the fullest.