7 Bollywood Actresses Who Earned Huge Success As Politicians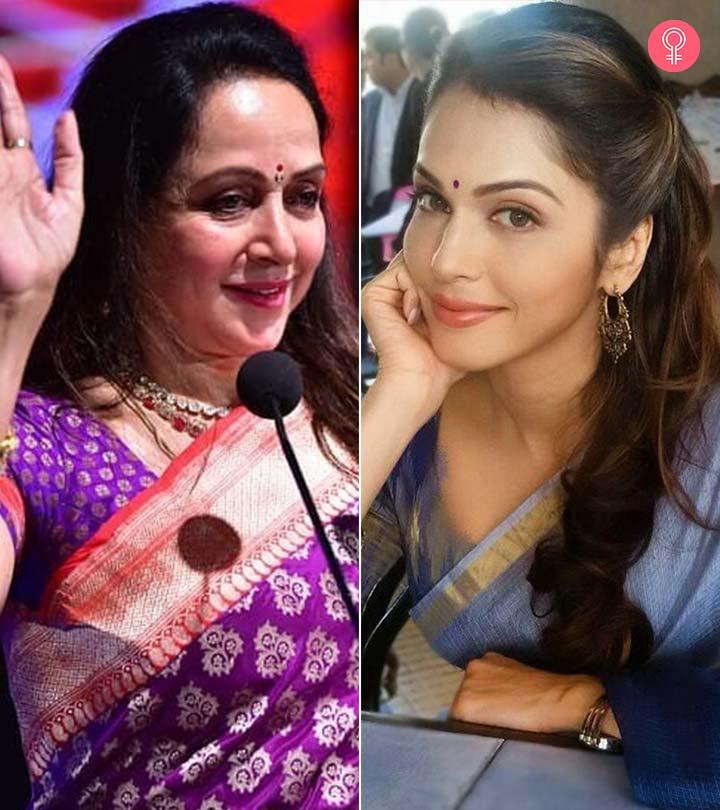 Bollywood and politics are two mediums in India that directly reach the largest chunk of the masses. If you take a moment to compare the two, you'd find many similarities between them (including the involvement of tonnes of money and truckloads of fame). Also, both Bollywood and politics hold immense power when it comes to influencing the minds of the public. This is probably why we've seen many Bollywood celebrities try their luck in politics.
This transition of fame from elsewhere to politics isn't all exclusive to just Bollywood actors. We've seen sportsmen, athletes, and celebrities from various other fields joining the club. For those celebrities who are already successful in their own fields, politics becomes a place to re-establish their public image and serve the country. For the parties, they are valuable candidates since they're already popular among the public making it a win-win situation for the party. Being specific to Bollywood, there are actors who have tried their luck in politics after not getting the success they desired from the film industry and there are stars that have joined politics after they've cut down the number of movies to work in.
Over the years, Indian politics has had many Bollywood actresses enter politics and prove that they are not just pretty faces but also strong-minded women who want to serve the nation. Let's take a look at some of the Bollywood actresses who made it big in politics.
1. Jaya Bachchan
Mrs. Bachchan is one of the golden stars of her time in Bollywood wholater on went on to establish a strong career in politics. Jaya was first elected to the Rajya Sabha in 2004 from the Samajwadi Party and was representing Uttar Pradesh. She got elected for the second time in 2006, for the third time in 2012, and for the fourth time in 2018! Now, that's definitely a strong political career.
2. Hema Malini
The dream girl of Bollywood stepped into politics when she campaigned for actor Vinod Khanna who was a Bharatiya Janata Party (BJP) candidate for the 1999 Lok Sabha elections, in Punjab. Later in 2004, Hema joined BJP officially. After being nominated by the then President Dr. APJ Abdul Kalam, she served as a member of the Rajya Sabha from 2003 to 2009. Hema took in charge as the General Secretary of BJP in 2010 which was a huge leap in her political career. She won the general elections in 2014 from the Mathura constituency to become a member of the Lok Sabha.
3. Rekha
Rekha is a very versatile actress whose beauty is timeless. At 64, she still dazzles. She was nominated to the Rajya Sabha by the President in 2012 along with Sachin Tendulkar. Reportedly, Jaya Bachchan who was also a Rajyasabha MP then, moved to another chair so that she will not be in the same frame with Rekha (we know why).
4. Isha Koppikar
Isha Kopikkar may not have made it big in Bollywood, but she's doing quite well in the field of politics. The actress, who is remembered for her performance in movies like Krishna Cottage and Don, joined the Bharatiya Janata Party earlier in January this year. Isha is appointed as the working president of the Women Transport Wing.
5. Kirron Kher
Kirron Kher is one of the most loved Bollywood actresses of yesteryear who is shining even today. Kirron, who also judges reality shows like India's Got Talent alongside Malaika Arora and Karan Johar joined the politics in 2009. She made her big step by being a member of BJP after which she campaigned for the party in many parts of the country for the 2011 municipal corporation elections. In 2014, she became a Lok Sabha member from Chandigarh. Again in 2019, she won the general elections in Chandigarh against Congress Party candidate Pawan Kumar Bansal.
6. Gul Panag
The actress and model who is known for her adventurous lifestyle has also tried her luck in politics. For the 2014 general elections, Gul was the candidate for the Aam Aadmi Party in Chandigarh. However, she was overtaken by Kirron Kher and she came third in the election.
7. Shabana Azmi
Shabana Azmi is one of the most outstanding actresses Bollywood has ever had and her choice of movies never fail to surprise us. Her parents Kaifi Azmi and Shaukat Azmi were both members of the Communist Party of India. So, it wasn't such a surprise when she decided to join politics. Shabana was nominated as a member of the Rajya Sabha in 1997 and she served the membership till 2003. Since then she has been approached by many political parties to contest in the elections but Shabana has taken more interest in working towards the empowerment of women without joining any party.
Smriti Irani who is a huge star on the small screen has also made it really big in politics. Also, South Indian actresses like the late Jayalalitha became a revolutionary figure in the history of Indian politics. Which actress do you think is the most successful politician? Who else do you think would do well in politics? Share your opinions with us in the comments section below.
The following two tabs change content below.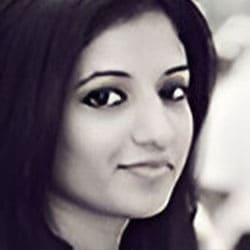 Latest posts by Chaitra Krishnan (see all)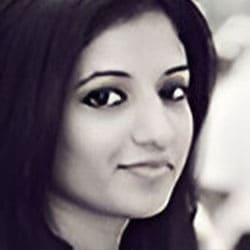 Chaitra Krishnan
Chaitra is an extremely passionate writer and storyteller. She has a triple main Bachelor's degree in Journalism, Communicative English, and Economics and a Master's degree in Journalism and Mass Communication. She has more than three years of experience in content writing and editing and specializes in beauty, fashion, and lifestyle genres. Her background in journalism helps her guide her team in churning out fine content for the readers. When she's not editing or juggling tasks at work, she likes to daydream and stalk doggos on Instagram.