Bollywood Celebs And Their Hollywood Crushes!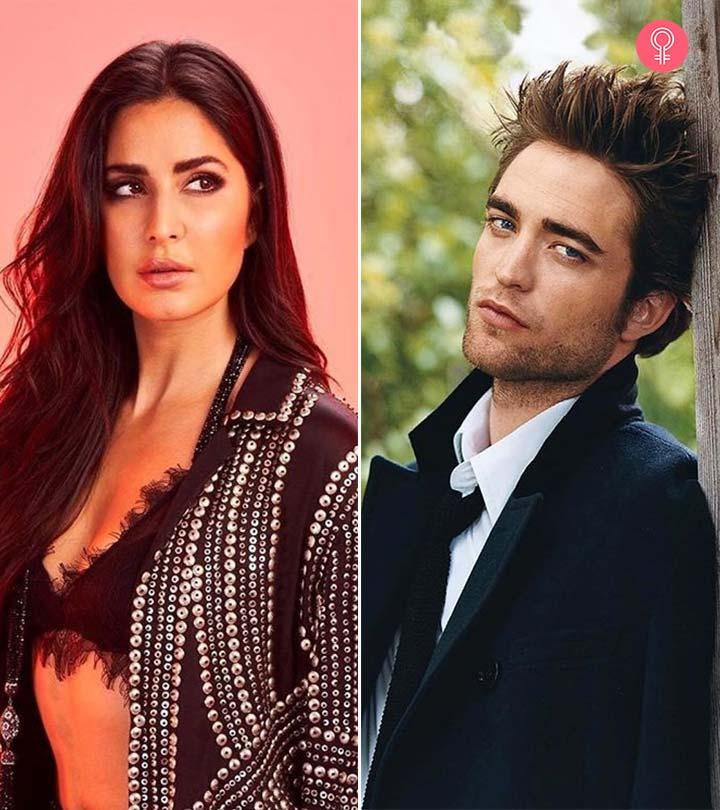 If Indians are crazy about anything, it has to be Bollywood and cricket. We love our celebrities and keep a close eye on what's happening in their life. With more and more Bollywood movies getting released in foreign countries, the popularity of our celebrities has risen up to an international level. B-town actors like Amitabh Bachchan, Shah Rukh Khan, Irfan Khan, Priyanka Chopra, Aishwarya Rai, and Deepika Padukone are already global celebrities. There are fan clubs for many of these actors in different countries and you find them attend international film festivals and events. Actresses like Aishwarya Rai Bachchan, Priyanka Chopra, and Deepika Padukone are red carpet queens when it comes to events like the Cannes Film Festival or the Met Gala.
We're sure that hundreds of die-hard fans of these celebrities have big fat crushes on them. But do you know who these celebrities crush on? Let's find out the Hollywood crushes of our beloved tinsel town actors.
1. SRK- Angelina Jolie
The King Khan who rules our hearts, the most romantic hero of Bollywood, and the owner of the most precious smile likes Angelina Jolie, one of Hollywood's hottest actresses ever. SRK, who hasn't worked in any Hollywood movie so far had confessed that he'd consider one if he was approached by Angelina or Megan Fox. While SRK has a fan following that can surprise anyone and make any woman go weak in the knees, knowing that he likes two of the most beautiful women in the world is exciting, isn't it?
2. Rani Mukherjee- Brad Pitt
Rani Mukherjee is one of Bollywood's favorite actresses. Her cute bubbly smile and talented portrayal of characters on the screen can win the hearts of millions. Even though she has always kept her personal life away from the limelight, it's not a secret that Rani had a huge crush on one of Hollywood's most attractive actors, Brad Pitt.
3. Sonam Kapoor- Leonardo DiCaprio
In an interview with a news channel, Sonam Kapoor admitted that her "heart belonged to Leo (Leonardo DiCaprio)" after she watched Titanic. However, Sonam's first crush was Tom Cruise and she admits to having blushed "like a schoolgirl" when she met him during the premiere of Mission Impossible 4.
4. Kareena Kapoor- Leonardo DiCaprio
Bebo who is one of Bollywood's most desirable actresses has a huge crush on Leonardo DiCaprio. Just like Sonam, she is all nuts for Leo. Looks like Leonardo is on top in the crush list!
5. Saif Ali Khan- Raquel Welch
If Kareena Likes Leo, her hubby Saif has a crush on Hollywood diva Raquel Welch. The American actress and singer who is now in her late 70s looks like a million dollars even today. We don't blame you Saif for crushing bad on her.
6. Preity Zinta- Tom Cruise
The dimple princess Preity had a crush on Hollywood hunk Tom Cruise! Well, with the kind of good looks he possesses, we are sure anyone would fall for him in a heartbeat.
7. Deepika Padukone- Bradley Cooper
Bollywood's reigning queen Deepika had revealed that her Hollywood crush is Bradley Cooper in Vogue's show 'Vogue BFFs. She said it's clichéd but again, it's true and when asked what she'd say to him if she ever met him, she said, "You've come to the right place." Haha! We love this one!
8. Priyanka Chopra- Tupac Shakur
Our very own multi-talented desi girl had a crush on American singer/ rapper Tupac Shakur. Tupac was in fact, Priyanka's first celebrity crush. The ravishingly beautiful actress has turned many heads in the international movie arena including that of Scottish actor Gerard Butler who had a huge crush on PeeCee! And even in the end, our desi mem decided to settle with a videsi babu Nick Jonas.
9. Katrina Kaif- Robert Pattinson
The stunning Katrina Kaif admitted that she had a crush on Hollywood actor Robert Pattinson. According to a leading news channel, Kat couldn't get the Twilight star out of her head and she was obsessed with him. Well, we don't blame you Kat. The soon-to-be Batman Robert Pattinson is heavenly handsome without a doubt.
10. Bipasha Basu likes Josh Hartnett
Bipasha, the Bong beauty of B-town had a crush on American actor/ producer Josh Hartnett. Apparently, she met him for the first time when they acted together in the Roland Joffé movie The Lovers.
11. Ranbir Kapoor likes Jessica Biel
Ranbir Kapoor sure picks the prettiest flowers in the garden. The actor who has dated Bollywood's leading ladies like Deepika Padukone and Katrina Kaif has a crush on Jessica Biel. Jessica is a successful American actress and model and wife to singer/ actor Justin Timberlake.
Since Bollywood stars are interacting more and more with international celebrities, we're all ears to hear more love stories like that of Priyanka and Nick Jonas. Let's hope that cupid flies in and at least some of these star crushes turn into dating! Right girls?
Which celebrity crush surprised you the most? Share your thoughts with us in the comments section below.
The following two tabs change content below.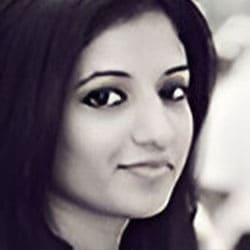 Chaitra is an extremely passionate writer and storyteller. She has a triple main Bachelor's degree in Journalism, Communicative English, and Economics and a Master's degree in Journalism and Mass Communication. She has more than three years of experience in content writing and editing and specializes in beauty, fashion, and lifestyle genres. Her background in journalism helps her guide her team in churning out fine content for the readers. When she's not editing or juggling tasks at work, she likes to daydream and stalk doggos on Instagram.