9 Celebrities Who Did Films For Free In Bollywood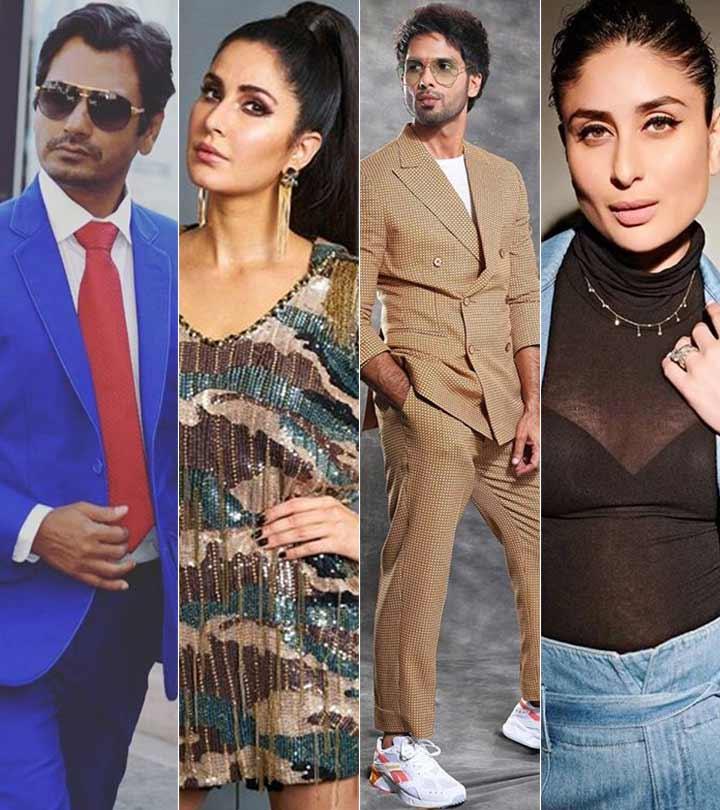 We always think that Bollywood stars are rest assured a bigger paycheck every time they sign a new movie project. They are assured larger payouts no matter how small-budget or big-budget a movie is or whether it's a dual or multi-starrer movie. And often we come across rumors about this or that a blockbuster actor demanding a huge paycheck for a feeble role in the movie; we get to hear stories surrounding the arrogance and attitude that actors showcase on movie sets. However, we seldom come across stories about actors who've worked in a movie and charged nothing, isn't it? But it's true you know, there are many actors who have charged nothing for their role in certain movies; they do out it of pure love for the challenging character they are playing or out of professional respect towards the filmmaker.
And these are the very instances when we realize and come across the more human and dildaar side of Bollywood actors. Now, let's take a look at some of the movie stars who've worked in films for free. P.S. the seventh on this list has played way too many roles in different movies for free. Read on to know more.
1. Farhan Akhtar
This movie which was based on the true life story of India's fastest runner, Milkha Singh was a much awaited movie of that particular year. The movie's background story was that of a blooming love amidst the chaos of the India-Pakistan partition and how later Milkha found his passion in running. The role of Milkha Singh was portrayed by none other than the multi-talented Farhan Akhtar. For his role in the movie, Farhan lost a lot of weight and toned his muscles to look like how a runner looks— skinny and fit. His acting in the movie won him many awards too. Now, guess how much he must have charged for this movie? INR 11 only!
2. Deepika Padukone
They say that the first impression is the best impression, isn't it? And when we saw Deepika Padukone for the first time on the big screen in her debut movie Om Shanti Om, the audience, the rest of the Bollywood industry, everybody was mesmerized with her talent. She charged zero amount for her debut movie as she considered herself fortunate enough that she was launched in a movie that had the King of Bollywood, Shahrukh Khan as the lead.
3. Shahid Kapoor
Shahid had a rejuvenated image in the industry after his movie Kaminey was loved by the critics. People saw him as a real artist and not like a cute-chocolate boy anymore. And when director Vishal Bharadwaj offered him the lead role in the movie Haider, Shahid jumped at the offer. Interestingly, he loved and believed in the script so much that he didn't charge a single penny for it. This movie, yet again, proved how brilliant an actor Shahid is.
4. Kareena Kapoor Khan
Remember the movie Billu? Okay, it was too flop a movie to remember we guess. But we're sure that you remember the song Marjaani in which Kareena is seen shaking a leg with SRK. So, yeah, Kareena did that project for free for SRK. And it doesn't just end there. The viral item song of the movie Dabangg 2— Fevicol Se was loved by everybody in the country because of Kareena's performance. Kareena performed this one too for free. In spite of having the pressure to keep up with the first movie Dabangg's Munni Badnaam Hui, she didn't charge a penny and in fact, she nailed the performance.
5. Amitabh Bachchan
He is a mesmerizing veteran actor of the industry. And those who are from the industry already know that every single minute that Amitabh Bachchan dedicates to a project, it costs you a lot of money. But Amitabh Bachchan also has a humble side of him. Remember the movie Black that starred Amitabh and Rani Mukherjee in the lead role? It was the kind of a movie we had never seen before. Apparently, Amitabh Bachchan didn't charge a penny for the movie.
6. Katrina Kaif
Katrina Kaif left everybody awe-struck with her performance in the item song, Chikni Chameli in the movie Agneepath 2. She did this dance number for free as a friendly gesture to Karan Johar. KJo was so overwhelmed with this gesture that he gifted Kat a Ferrari, well, we only wish we had such friends, isn't it?
7. Salman Khan
This man has a heart of gold! He's way too generous! And he never says "no" whenever any director or producer approaches him asking him to do a cameo role in the industry. His cameos in movies like Fugly, Tees Maar Khaan, Son Of Sardaar, were all done for free!
8. Rani Mukherjee
We are all aware that Kajol is the lucky mascot for KJo. Whenever Karan Johar directs a movie, he makes sure Kajol appears on screen even if it's just for few minutes. Turns out that he also has another mascot and that's Rani for you. Remember her brief role in the blockbuster family movie Kabhi Khushi Kabhi Gham? She did that for free!
9. Nawazuddin Siddiqui
Nawazuddin Siddiqui is a true performer onscreen and he's been proving it time and again in his movies. The actor has done many films for free purely because he loved the script and more importantly his role in the movie. He believes in portraying characters onscreen that are very challenging. When he did the movies, Haraamkhor and Manto, he didn't charge a penny.
The above-mentioned actors have proved their passion towards their profession by being so generous. Do you know of anybody else who fits in this category of actors? Let us know in the comments below.
The following two tabs change content below.

Latest posts by Shivani K (see all)