5 Bollywood Celebs Who Rocked Their Tattoos
Tattoos are the coolest and trendiest style statements. While most actors in Hollywood flaunt their quirky body art with great pizzazz, Bollywood isn't lagging far behind. The B-Town divas are gung-ho about getting inked. Not only do they aim to be uber-cool in their attempts at body art, but their tattoos seem to hold great meaning as well. Let's take a look at five Bollywood divas totally rocking their tattoos. Here goes…
1. Sonakshi Sinha's Guiding Star
The Dabangg diva has a tiny star inked on her collarbone. She got tattooed on her 27th birthday as a birthday gift to herself. The Gemini girl showed off her new piece of body art to all her fans on Instagram. Tiny tattoos are much in vogue, and Ms. Sinha is truly making a statement with her little tattoo. When asked, she said that it was her guiding star that will now always be with her. Getting a tattoo on her neck is truly a bold move. It looks great on her, and her cool, grungy style helps her carry that tattoo off with great élan.
2. Deepika Padukone's Signature Anklet
The dusky diva had the initials RK tattooed on her nape when she was dating Ranbir Kapoor. She clearly had no apprehensions in declaring her love to the world. Their sudden split left her heartbroken and with a permanent scar. She did get it concealed, but rumor has it that she has now gotten it removed. The Ramleela actress also got herself inked on her ankle with her initials dangling off a vine that goes all around her ankles. Well, women with tattoos on their ankles are usually demure, but they certainly have a wild streak. It is said that ankle tattoos deliver secret messages to dogs, cats, and tiny elves. Wonder what Ms. Padukone wants to convey to her pawed pals!
[ Recommended Read: Top 10 Ankle Tattoo Designs ]
3. Priyanka Chopra's Proclamation Of Love
The world knows that the now international star, Piggy Chops was extremely close to her late father. Ms. Chopra went all out to etch on herself what she believes with all her heart – "Daddy's lil girl"- which she says she truly is. The fact that she chose to get it etched on her wrist only goes to show her immense strength and toughness. Tattoos on the wrist signify that you do have an emotional side, no matter how tough you seem. Don't meddle with PeeCee's mettle!
[ Recommended Read: Top 10 Wrist Tattoo Designs ]
4. Alia Bhatt's Fun-loving Nick Name
The Shaandaar star is known for her upfront, quirky, and extremely fun-loving nature. She went ahead and got inked a little below her nape. The tattoo reads Pataka in Devanagari script, and she was seen flaunting it in her film Humpty Sharma Ki Dulhaniya. Well, her recent films have shown that Ms. Bhatt is truly a pataka. Bollywood needs to watch out for this promising young actress who's stardom is sure to spread like wildfire.
[ Recommended Read: Top 10 Small Tattoo Designs ]
5. Kangana Ranaut's Powerful Assertion
This small town girl has truly shown Bollywood that she is the Queen of hearts. No one has transformed like this, apart from the sensational Rekha. Known for her exceptional style statements, the Katti Batti actress has a unique tattoo. She got inked on her nape, and her tattoo is a sword that has wings and a crown. She says that it stands for freedom and power. It symbolizes her struggle, and her ability to overcome every hurdle and stand victorious. Well, that does make a lot of sense.
And that, ladies, just summarizes Bollywood's ink story for you.
Image Credit: www.instagram.com
Recommended Articles
The following two tabs change content below.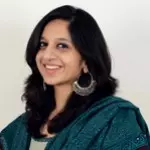 Latest posts by Shirin Mehdi (see all)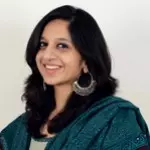 Shirin Mehdi
A jack of many trades and a master of some, Shirin is a writer, a fashion designer, and a chef by her own acclaim. She loves food, and though she might want to call herself a great cook, she just falls short of seasoning. She also loves Yoga, and has extensive knowledge about the postures of the asanas. Always muddled up between traditions and modernism, she thinks she would have been a better fit in the vintage era. She loves life and believes in living it up to the fullest.