Dil Se, Dil Tak: 11 Bollywood Dialogues That Pulled At Our Heartstrings & Gave Us Life Lessons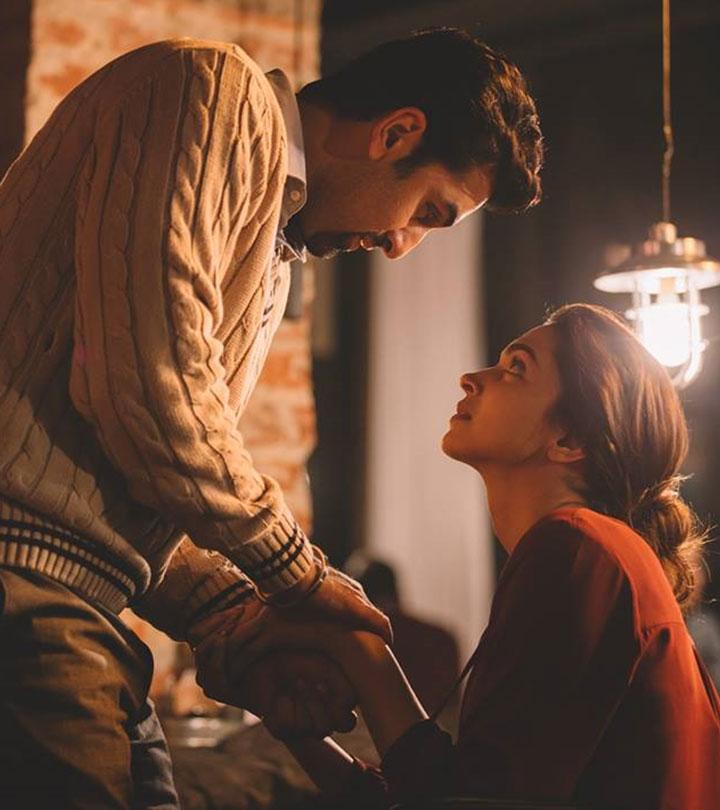 Bollywood is going through one of its worst times today — item dances and stardom are ruling over everything. In fact, there are only a few original scripts that are doing well at the box office. The rest of the stories come from regional and foreign movies or from real-life stories and biopics. It's almost like Bollywood has lost all of its talented writers who once gave us strong and memorable scripts. No, we're not talking about the black and white era or the 1990s. There are some good movies that were made in the past two decades that have cemented themselves in our hearts.
Each of these movies owe their success to a perfect combination of good direction, good acting, and good cinematography. But the star of the show was always the script. Movies without a good script are like empty vessels that are shiny only on the outside. To prove our point, we bring to you a few dialogues that touched our hearts and gave us major life lessons.
1. "Main apni favorite hoon"- Jab We Met
Yes, you should be your own favorite person and definitely love yourself. Geet did right in reminding us something that we all forget often!
2. "All Is Well"- 3 Idiots
This movie told you that life is not going to be easy. It's a mixture of ups and downs and you already know it. There will come a time when you feel that your whole world is crumbling and you don't have a shoulder to cry on. This is when you should remind yourself that everything is going to be fine.
3. "Main udna chahta hoon, daudna chahta hoon, girna bhi chahta hoon, bas rukna nahi chahta" – Yeh Jawani Hai Deewani
Even though Bunny took it a little too far, his theory holds good (which he realizes later). While you dream and aspire to achieve goals, you are bound to fall at times. However, giving up should never be an option. No matter how bad you fail at something, you should always find it within yourself to move on. Because, life never stops — it keeps going.
4. "Ek baar ek hero tha, usne bahot padhai ki, engineering ki, aur phir usne naukri ki. Aur phir woh yun hi naukri karte karte marr gaya. Kya hua? Pasand nahi aayi ending? Toh badal do."- Tamasha
Have you ever been forced to do something in life that you never wanted to do? Did you land up sacrificing a large chunk of your soul for that? If the answer is yes, then you'd connect with this dialogue. Ranbir Kapoor's acting, in combination with this brilliant script, made this one of the best scenes Bollywood ever had.
5. "Vijay Nahi Toh Kya Vijaylakshmi Toh Hai"- Queen
Rani's friend Vijaylakshmi reminds her that as long as you have friends, it's okay to not have your boyfriend. This is one of the most heartwarming scenes of this movie and we love it! Don't we all want a friend like Vijaylakshmi?
6. "Khuda ki raah mohabbat ki raah hai"- My Name is Khan
Rizwan Khan, in My Name is Khan, says that the path shown by God is that of love and not of hatred and war. This dialogue fits in a scene where he prevents a group of Muslim youth from getting brainwashed by a respectable man (only on the outside) trying to provoke them in the name of religion. This is something that we need to remember — no religion preaches violence. God always wants you to love and be loved.
7. "Kyu sach ka sabak sikhaye, jab sach sunn bhi na paye. Sach koi bole toh tu niyam kanoon bataye."- Rockstar
This is a line from sadda haq aithe rakh, one of the most popular songs in this movie. We've always been taught to learn, believe, and do right things. But when we grow up, we learn that it was mere preaching and all the society actually knows is faking words and making boundaries.
8. "Rona, gussa, nafrat, kuch bhi khulke express karne nahi diya. Ab pyaar kaise express karein?"- Dear Zindagi
Dear Zindagi is a story of a troubled girl who finds her way to self-love. Kaira, the character played by Alia Bhatt, asks if nobody let you express your negative feelings since childhood, how would you ever know how to express love? Our life is a mixture of both negative and positive feelings, and we should learn to accept them as they are instead of living in denial.
9. "Ajeeb baat hai. Kidnap ho gayi, par wahan azaad thi"- Highway
This Imtiaz Ali movie teaches us the value of true freedom. Veera never felt safe in her own house where everyone was bothered only about their reputation, even when she was raped as a child. She goes on to discover real freedom and moves towards a meaningful life after she gets kidnapped by Mahabir.
10. "Barfi adhoora tha, par uska pyar poora tha"- Barfi!
Shruti's mother talks her out of marrying Barfi, who was hearing- and speech- impaired. Later, she marries a wealthy man, only to regret leaving Barfi, who knew how to love unconditionally, unlike her husband.
11. "Kuch aur paane ki chaah, kuch aur behtar ki talaash … isi chakkar mein insaan apna sab kuch kho baithta hai joh uske paas hota hai … talaash kabhi khatam nahi hoti … waqt khatam ho jaata hai"- Life In A Metro
We always run towards the things that we want to achieve, often forgetting what we have in our hands already and how precious they are. And by the time you realize their value, you would have run out of time, just like the character Amol, played by Dharmendra in this beautiful movie.
Sadly, we don't get such dialogues and movies anymore (except for once in a blue moon). But let's not give up our hopes. Which is your favorite Bollywood dialogue and why? Let us know in the comments below.
The following two tabs change content below.