Bollywood Actresses You Didn't Know Featured In South Indian films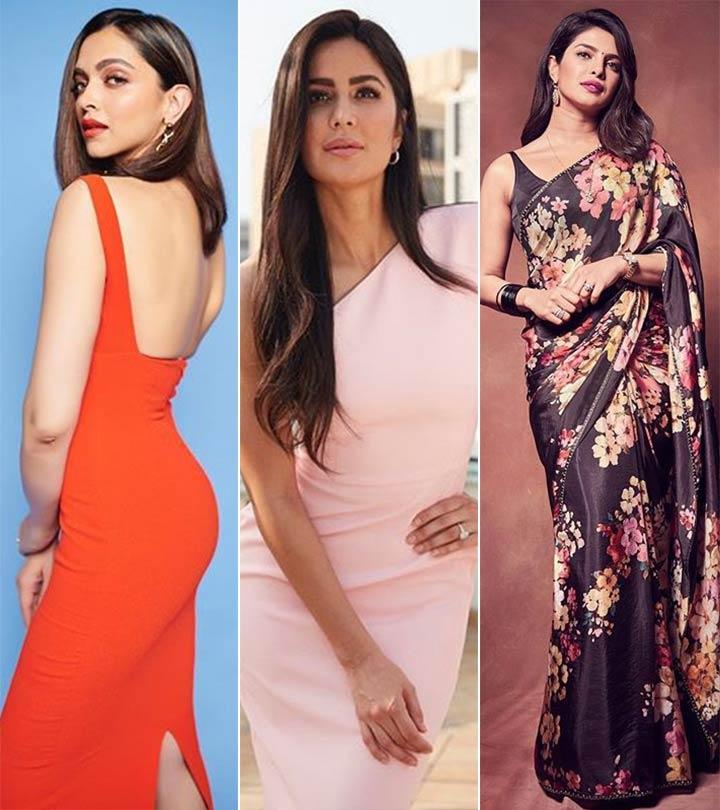 India loves entertainment, and more so, it's in the form of movies in all kinds of genres. And while many think that the Indian film industry is just Bollywood, they're totally wrong. India equally loves regional cinema as well. For example, the south part of India alone has four film industries respectively namely Sandalwood (Kannada film industry), Mollywood (Malayalam film industry), Tollywood (Telugu film industry), and Kollywood (Tamil film industry).  Another misconception we have is that the actors from down south try their luck in the Bollywood industry to become a popular actor and earn more money. Now, what if we reveal to you this secret about the most popular Bollywood stars who have worked and got featured in South Indian films?
That's quite surprising, isn't it? But some of the very renowned Bollywood stars have worked in the South films as well. Here, take a look at who all they are:
1. Deepika Padukone
For all those who thought that Deepika made her acting debut with the movie Om Shaanti Om, you're wrong! Deepika Padukone made her acting debut with a Kannada movie named Aishwarya. She played the female lead opposite the very popular Kannada actor, Upendra. After this movie, she took off her flight to Bollywood. However, she again came back to South cinema to star opposite Rajnikanth in the historical fiction movie named Kochadaiiyaan.
2. Katrina Kaif
When Salman helped Katrina mark her name in the Bollywood industry, we all know how naive she was! She couldn't act or dance that well, and the language barrier posed to be the biggest hurdle for her. She didn't give up, she worked hard and now we all are aware that she's one of the most sought after actresses in the Bollywood industry. But did you know our beloved Kat has worked in two Telugu and one Malayalam movie as well? Yep, no kidding guys! Her ventures into the South Indian film industry include Malleshwari, Allari Pidugu, and Balram Vs Tharadas.
3. Priyanka Chopra Jonas
Nobody would believe that the global icon that she has become now, Priyanka would have starred in a South Indian movie too. To keep your shock level stronger, let us tell you that Priyanka in fact made her acting debut with a Tamil movie named Thamizhan. Now, how about another jaw-dropping fact? Priyanka must have recorded songs with international stars like Pitbull, but she made her singing debut too with this Tamil movie with the song Ullathai Killathe. If you know of any PC fan show off your knowledge to them.
4. Vidya Balan
We all know the struggling tale of Vidya Balan and how she got rejected by many directors for her accent, her height, and weight. She can be considered as a very successful multi-tasking actress right from the beginning of her career. She managed work between three debut films in three different industries. She juggled between a Bengali film, a Bollywood film Parineeta, and a Malayalam film Urumi. Now which debutant would dare to do that? Maybe it's the passion that she has towards acting that allowed her the sheer will to take the risk and now, we know how well an established actor she already is, isn't it?
5. Sonakshi Sinha
With debut movies like Dabangg, Sonakshi gained the attention of every moviemaker. She has portrayed vivid roles and in a very short time had already carved a place for herself with her acting abilities in the Bollywood industry. She marked her entry into the South films with the Tamil movie, Lingaa. This movie depicted a twisted story of the British rule in India. She couldn't say no to an opportunity like this as her opposite lead was none other than Rajnikanth.
6. Kangana Ranaut
Would you believe if we told you that before taking the Bollywood industry by storm, Kangana had already set her feet strong in the South Indian film industry? Yep! She has starred in many South Indian cinemas and had become one of the most sought after actresses too. Her best movies however are the Tamil film named Dhaam Dhoom and the Telugu film named Ek Niranjan. She certainly has been proving her mettle all the time to us.
7. Shraddha Kapoor
You can call her the latest addition to this list of actresses who marked their debut in the South Indian film industry. She starred opposite the most handsome actor from South, Prabhas of the Baahubali fame. The movie's name was Sahoo and it was a trilingual thriller action movie. The specialty of this movie is that it was shot in three languages simultaneously, Hindi, Telugu, and Tamil. Whether the movie was a hit or not, Shraddha made her debut in regional cinema for sure.
This was our curated list of actors who've worked in regional cinema industries as well. Do you know of anyone who has to make it to this list? Let us know in the comments section below.
The following two tabs change content below.

Latest posts by Shivani K (see all)