Bollywood Actresses Who Allegedly Got Skin Whitening Treatments Done: Before & After Pictures!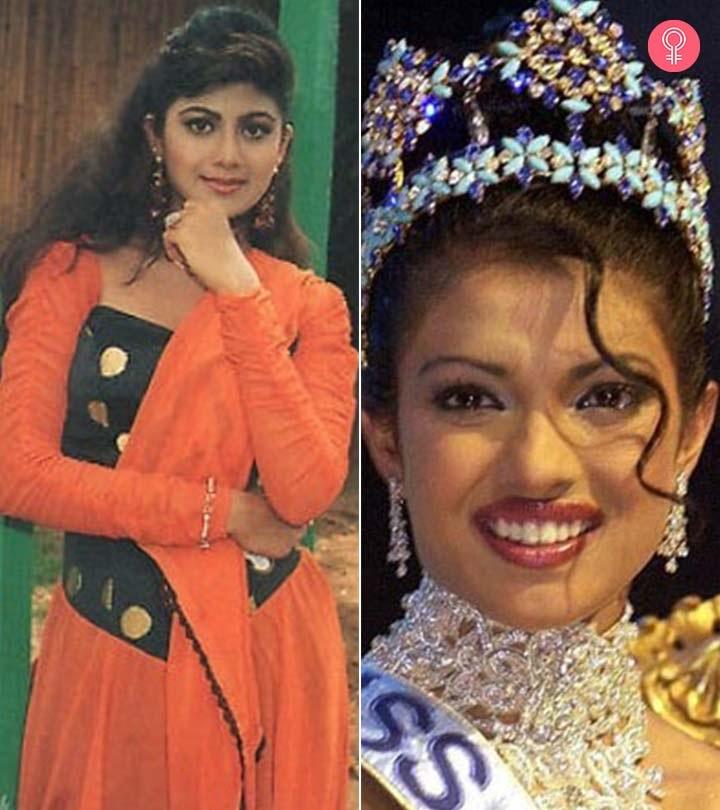 Indians have been fond of fair skin for ages and they would try just about anything if they were told them it could make them fairer. Fair girls have higher chances of getting married faster, because everyone wants a fair bahu and fair grandchildren (regardless of how dark-skinned the father is). During pregnancy, the mother is often fed food items like kesar that are believed to lighten the skin tone of the baby. And once the baby is born, he/she is made to consume the same things. Girl children are hardly ever allowed to go out and play in the sun because they shouldn't get tanned under any circumstances. And when she grows up, she's bombarded with lotions and creams that are believed to make her fair. Ironically, most of the white people all over the world love tanned skin and they sunbathe for hours to darken their skin tone.
Just like any other girl in our society, our actresses also fall under the "fair pressure." Since there are very few actresses who have made it big in mainstream Bollywood with their dusky skin, we cannot blame them for wanting to become fair. Here's a list of some of your favorite Bollywood actresses who are known to have done skin whitening treatments.
Deepika Padukone
The queen, who reigns Bollywood today, isn't exclusive to the fairness obsession that dominates our society. If you remember the advertisements in which Deepika appeared first, she wasn't as fair-skinned as today. When she stepped into Bollywood, her skin tone was dusky. Even in Cocktail, the movie that became the turning point of her life, she wasn't very fair. However, when she appeared in Race 2, which was released the next year, her skin tone became fairer. But, be it dusky skin or fair skin, we love her sharp features and her style statements.
Priyanka Chopra
Priyanka is not just a B-town girl today. From making English video songs to starring in Hollywood movies, she has done everything right in her flight towards international fame. While she is indeed one of the most beautiful and talented actresses we have, her features and complexion have changed notably since her Miss World days back in the year 2000. Priyanka had a completely different nose and a much darker skin tone during the time, and today, she looks quite different. If you want to compare the differences, watch one of her old movies like Andaaz or Aitraaz.
Bipasha Basu
Bipasha Basu is considered to be one of the hottest Bollywood actresses ever. Her well-toned body and big beautiful eyes are her assets, and her dusky skin made her look like a bronze goddess. She always looked amazing, which is why we wonder about the necessity to get a lighter skin tone. Bipasha's skin tone cleared changed to a lighter shade in the past few years, even if she hasn't confirmed that she ever went for a skin whitening treatment. Dusky or fair, the 40-year-old actress looks super attractive even today.
Kajol
Remember Kajol in Karan Arjun and Baazigar? Does she look the same as today? Of course not. She doesn't look the same, probably because our features change as we grow older. But, we are talking about her skin tone in particular over here. She is so much fairer than she was in her early twenties! The Bong beauty is speculated to have undergone melanin reduction treatment, which is a cosmetic procedure to lighten the skin tone. However, Kajol never admitted that she underwent any such treatments.
Rekha
Rekha is an evergreen actress and she looks like she's in her 30s even if she's actually 64! Her Kanjeevaram golden saree, red lipstick, and sindoor make her a classy dresser whenever she attends any event. The fair-skinned beauty was however not this fair years ago, when she came into the industry. "I was called the 'Ugly Duckling' of Hindi films, because of my dark complexion and South Indian features. I used to feel deeply hurt when people compared me with the leading heroines of the time and said I was no match for them. I was determined to make it big on sheer merit," she said in an interview (1). But today, she has completely transformed and while there are rumors of her undergoing skin whitening treatments, she credits her diet and healthy lifestyle for keeping her gorgeous.
Shilpa Shetty
Shilpa Shetty's transformation is one of the most talked-about topics in B-town. Even if she is totally into yoga and healthy eating, we doubt if such a drastic change in her skin tone can happen without any treatments done. Shilpa look like an entirely different person in her early movies, when she had a much darker skin tone than today.
With more and more people accepting and loving their skin tone, we hope that our celebrities do the same. And soon, we'll be able to see dusky skin actresses make it huge in the industry without undergoing any treatments, and setting examples for their fans. Would you ever get a skin whitening treatment done and why? Share your thoughts with us in the comments section below.
The following two tabs change content below.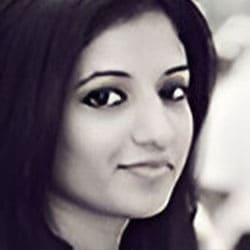 Latest posts by Chaitra Krishnan (see all)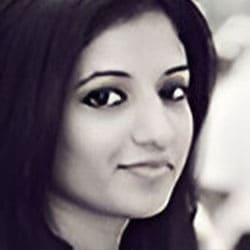 Chaitra Krishnan
Chaitra is a passionate writer and fashion enthusiast. A fiction fan and poetry lover, she goes by the motto "When life throws lemons at you, mix the juice with some honey and get rid of your tan!" Also, jumps at the word "Sale".