12 Best Bollywood Movies About Love Triangles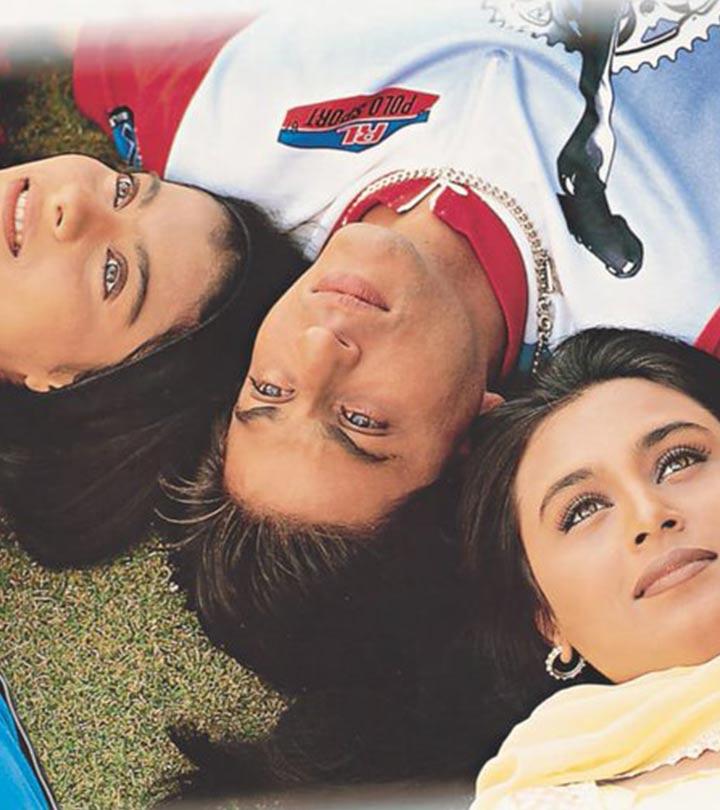 Love triangles have always been Bollywood's secret potion to success. No matter how closely each of these storylines resemble each other, the Indian audience has always loved these movies. After all, love triangles do happen as often in real life as well. Maybe, it's the viewers' ability to relate with the characters that has made these movies such big hits. Over the years, we have seen many good and bad love triangle movies and here are some of the best ones we picked out for you.
Kuch Kuch Hota Hai
Karan Johar's Kuch Kuch Hota Hai is obviously one of the most loved movies ever made. Who doesn't know about the love triangle between Rahul, Anjali, and Tina, right? Also, there's another love triangle between Rahul, Anjali, and Aman! It's complex, but we still do love the movie.
Dil To Pagal Hai
This movie has pretty much the same storyline as Kuch Kuch Hota Hai. In this film, Rahul (yeah, again!) is the director of a dance company and his lead dancer Nisha is secretly in love with him. However, when Pooja replaces Nisha after the latter is injured, Rahul and Pooja fall for each other. Adding to the already messy love story, we discover that Pooja is engaged to Ajay, who lives abroad.
Kal Ho Naa Ho
SRK's character Aman is in love with his neighbor Naina, who loves him back. However, Naina's best friend Rohit loves her, as well. But, since Aman is a heart patient, who knows that his end is near, he sets Rohit up with Naina (we know how it sounds *facepalm*).
Dostana
Kunal and Sam pretend to be a gay couple in order to get a nice apartment. Eventually, both of them fall in love with their female roommate Neha, who has no clue about this. Neha falls in love with her colleague Abhimanyu. Out of jealousy Sam and Kunal try to split them apart, and that forms the plot of the entire movie. A complex triangle, don't you think?
Hum Dil De Chuke Sanam
Hum Dil De Chuke Sanam is one of Sanjay Leela Bhansali's most beautifully shot movies. It isn't the usual love triangle movie that Bollywood keeps using over and over again. Nandini, the daughter of a well-known musician falls in love with Sameer, her father's student. However, she gets married to another man against her will. When her husband gets to know of her love for Sameer, he decides to re-unite Nandini and Sameer. Who does that?
Dhadkan
Anjali and Dev are in love. Due to Dev's family background and behavior, Anjali is forced to marry another man, Ram. Even though she gets married only to appease her parents, she eventually falls in love with Ram, her husband. After years, Dev returns from abroad after becoming a rich businessman to get Anjali back. The rest of the plot is about Dev battling Ram for his lost love.
Cocktail
Cocktail is the movie that changed Deepika Padukone's entire career. In the movie, she plays Veronica, who becomes best friends with Meera, a clueless Indian girl abandoned by her husband in London. Veronica introduces Meera to her boyfriend Gautam. However, Gautam ends up falling for Meera (punch him, punch him right now!).
Barfi
Barfi is a hearing and speech-impaired man who falls in love with Shruti, a girl from a wealthy family. Even though Shruti loves him back, she gets married to another man owing to the fear that her marriage with a person with disabilities won't work out. Years later, Shruti meets Barfi, only to find out that he is in love with Jhilmil, an autistic girl. This makes her re-think her marriage and she regrets breaking up with Barfi.
New York
Sameer, Omar, and Maya are three friends who live happily in New York City. Even though Omar secretly falls in love with Maya, he realizes that Maya and Sameer are already in love with each other. All of their lives change adversely after the 9/11 terrorist attack on the World Trade Center.
Devdas
If you are a Bollywood lover, you'd definitely know the three names — Devdas, Paro, and Chandramukhi. Dev and Paro are madly in love with each other since childhood, but Devdas' parents refuse to accept Paro, since her family belongs to a lower class. So, Paro's parents get her married to a family that is wealthier than that of Devdas. However, Devdas and Paro never stop loving each other. A heart-broken Devdas becomes a slave to alcohol and starts to spend time at a brothel, where he meets Chandramukhi, a beautiful dancer/ prostitute. Eventually, Chandramukhi falls in love with Devdas as wel. And, the rest, as they say, is history.
Bajirao Mastani
The heroic Peshwa, Bajirao falls in love with warrior princess, Mastani. However, Bajirao is already married to Kashibai, who is also his best friend. Things turn dirty when Bajirao's family strongly opposes his marriage to Mastani, who is a Muslim princess.
Silsila
Amit and his brother fall in love with two different women and plan to get married at the same time. However, tragedy falls upon the couples when Amit's brother, who is an army man, dies in combat. When Amit realizes that his brother's fiance Shobha is pregnant, he marries her out of pity and asks his lover Chandini to forget him. The story gets messed up when Amit and Chandini (who is now married to another person) rekindle their relationship and enter an extra-marital affair.
Manmarziyaan
Rumi and Vicky's love story comes to a turning point when Rumi's parents get to know about their relationship. When Vicky refuses to commit, Rumi succumbs to the pressure of her family and decides to get married to Robbie. And this marriage changes the life of Rumi, Vicky, and Robbie forever. Manmarziyaan is a must watch love-triangle for sure.
Some of the movies that didn't make it in the above list, but are definitely worth a watch are Manmarziyaan, Taal, Saawariya, Saheb Biwi Aur Gangster, Rangoon, Andaaz, Mujhse Shaadi Karogi, and Lagaan. What do you think about love triangle movies? Which is one is your favorite? Let us know in the comments below.
The following two tabs change content below.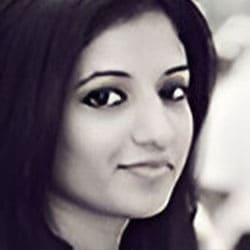 Latest posts by Chaitra Krishnan (see all)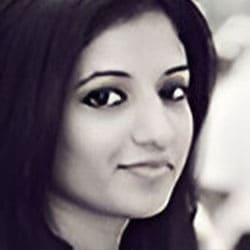 Chaitra Krishnan
Chaitra is a passionate writer and fashion enthusiast. A fiction fan and poetry lover, she goes by the motto "When life throws lemons at you, mix the juice with some honey and get rid of your tan!" Also, jumps at the word "Sale".