These Are How Bollywood Celebrities Looked Like Before Getting Famous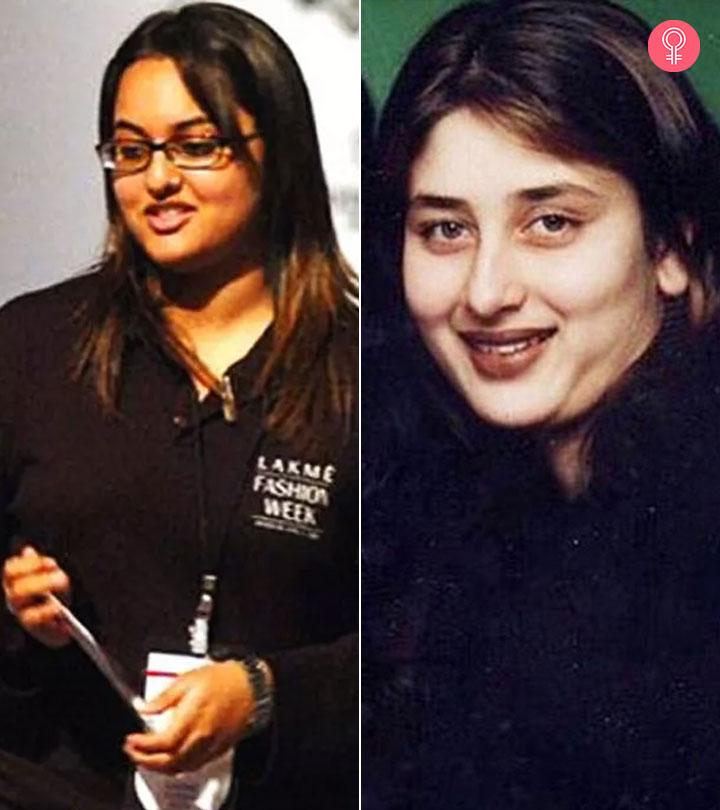 If there are two things that can make Indians go absolutely crazy, it's cricket and Bollywood. They are beyond sports or an entertainment medium for the crazy fans who open temples and literally worship celebrities. We get lost deep in the world of fandom that we forget that our stars were just like us, common people without any glitz and glamour, before they made it to their industry. This is particularly true in the case of Bollywood stars. Most of them go through a journey of unbelievable transformation after they enter the movie world. While some of them earn this transformation by following a healthy diet and sweating bullets at the gym, some others take it to the next level by getting cosmetic surgeries done (we're not judging). Also, money and fame can change a person inside out, right?
Scroll down to see how your favorite Bollywood celebrities looked like before they got famous. Now, this might be a shocker and you might want to sit down before you begin.
1. Deepika Padukone
Deepika is currently known as the Queen of Bollywood and is a precious member of Bollywood's 100 crore club. She has been giving back-to-back blockbusters since Cocktail, and her stardom is at its peak right now. Considered to be one of the most attractive women in the world, Deepika did not look like this before she entered the modeling industry. She was quite a sporty person who took a keen interest in badminton just like her father Prakash Padukone and looked quite dusky at the time. We wonder if she had done any skin lightening treatments or if it's just the magic of self-care.
2. Priyanka Chopra
Those who like to follow beauty pageants wouldn't probably take Priyanka Chopra's transformation as a surprise. Her pictures during the Miss World 2000 pageant is enough to make out the differences between how she used to look and how she looks now. Something about the nose, right? Or, is it just us?
3. Anushka Sharma
Anushka got her ticket to Bollywood by luck and ever since, she been one of the best actresses of the era till date. With movies like Pari and NH10, she has truly won us over. But, she looked a lot different before she got into acting. And, she has also undergone cosmetic surgery to modify her lips.
4. Sara Ali Khan
Sara is the rising star of Bollywood today. Her amazing journey from fat to fit is truly inspiring for everyone who wants to follow a healthy lifestyle. Weight loss is not always about looking young, but it's also about staying healthy. Just like her mother Amrita Singh, she has killer features (especially her eyes) that can take anyone's breath away.
5. Jhanvi Kapoor
Sridevi's daughter, Jhanvi Kapoor, is as pretty as her. Her liquid eyes and ravishing smile already stole our hearts. Before entering the movie industry, Jhanvi got some cosmetic procedures done and the changes on her face are pretty visible.
6. Kareena Kapoor
Our favorite diva, Poo, has always looked beautiful right from her childhood. However, she got a sharper jawline and lost her bubbly cheeks after she got into acting. She's one of those actresses who has aged gracefully like wine.
7. Kangana Ranaut
Kangana is one of the boldest actresses of Bollywood, who speaks her mind in the public without any fancy add-ons. She looks quite different from the way she used to look during her first few years in the industry. Don't you agree?
8. Shilpa Shetty
Before becoming famous, Shilpa Shetty looked like a completely different person. There are many noticeable changes on her face and in her skin tone that is bound to catch you eyes from her pictures.
9. Sonakshi Sinha
Sonakshi also has a weight-loss story to share with her fans. In an interview, she said that she lost around 30 Kgs, just so that she could act alongside Salman Khan.
10. Alia Bhatt
Mahesh Bhatt's daughter Alia got a much easier road to fame when Karan Johar offered her the role of Shanaya in his movie Student of the Year. But, with her talent and hard work, the actress proved that she is capable of becoming the best and she's not just another star kid born with a silver spoon in their mouth. With a complete lifestyle change, Alia looks a lot more fit than how she was before joining the film industry.
11. Shraddha Kapoor
Shraddha is another star kid who made it big in Bollywood. If you look at her in her first movie Luv Ka The End and her upcoming movie Saaho, you can understand how much time can change. She has put on some healthy weight and her skin color looks lighter now. Also, we guess she started using a colored lens, right?
Weight loss, cosmetic surgery, or just the good old diet and workout plan, what matters is their acting. Before judging, remember that a person has all the rights on their body. Which celebrity do you think has undergone the most drastic transformation? Would you ever like to change any facial feature of yours? Let us know in the comments below.
The following two tabs change content below.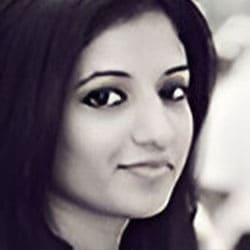 Latest posts by Chaitra Krishnan (see all)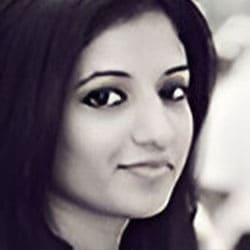 Chaitra Krishnan
Chaitra is a passionate writer and fashion enthusiast. A fiction fan and poetry lover, she goes by the motto "When life throws lemons at you, mix the juice with some honey and get rid of your tan!" Also, jumps at the word "Sale".