A British Professor Called Idlis "Boring" And Netizens Were Quick To Call Him Out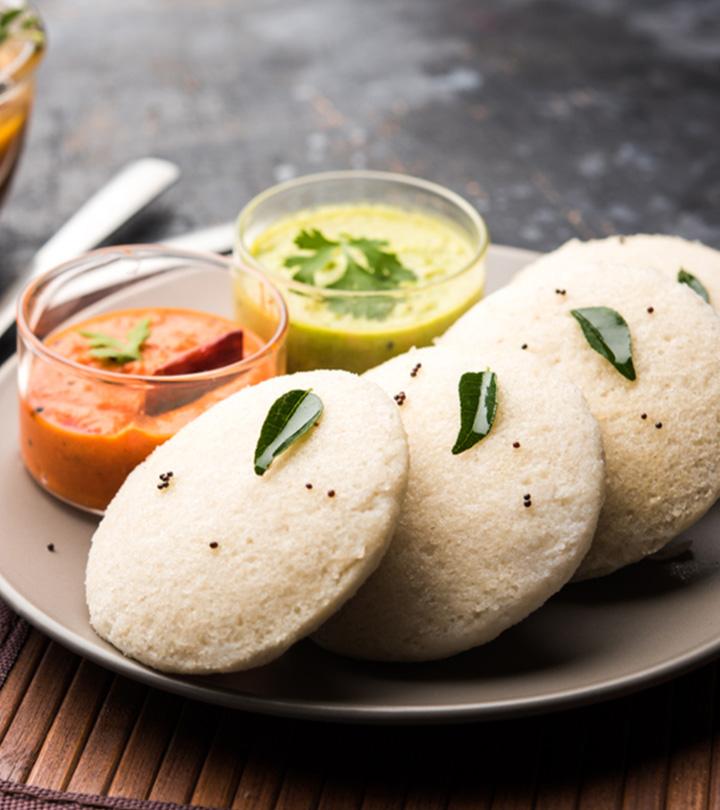 Idli and sambar are an incredible combo, and every South Indian would fight you if you chose to disagree. Yes, we are proud of our staple food and will not tolerate people insulting the dish— especially outsiders who have probably never even visited South India and had authentic Idli sambar. Even Indians from other parts of the country have accepted that the dish is a much-loved part of South Indian cuisine and will not dare to criticize it blindly. However, a British professor from The UK decided to call Idlis boring. Unbeknownst to him, this one simple tweet would attract the ire of South Indian Twitter, including prominent figures like Shashi Tharoor and others. Here's how it all started:
Zomato The Instigator
what's that one dish you could never understand why people like soo much

— zomato india (@ZomatoIN) October 4, 2020
Indian food conglomerate Zomato is known for its quirky social media campaigns and viral tweets. On October 4th, the brand decided to pose a question to its Twitter followers. It tweeted out, "What's that one dish you could never understand why people like soo much?". Edward Anderson, a United Kingdom-based Professor of History and expert in India-Britain studies, decided he was also an expert in Indian cuisine and tweeted out, "Idlis are the most boring things in the world." Very soon, the professor experienced the wrath of the idli loving community all around the world.
Yes, my son, there are some who are truly challenged in this world. Civilisation is hard to acquire: the taste & refinement to appreciate idlis, enjoy cricket, or watch ottamthullal is not given to every mortal. Take pity on this poor man, for he may never know what Life can be. https://t.co/M0rEfAU3V3

— Shashi Tharoor (@ShashiTharoor) October 7, 2020

The tweet even caught the attention of Ishaan Tharoor, who is the son of the famous politician, Shashi Tharoor. Ishaan, who is a columnist at the Washington Post, retweeted Anderson's reply and called it the most offensive take he has read on Twitter. Shashi Tharoor, too responded to his son's tweet and talked about how there are some truly challenged individuals in the world. He wrote, "Civilisation is hard to acquire: the taste & refinement to appreciate idlis, enjoy cricket, or watch ottamthullal is not given to every mortal." He added that we should pity the man as he doesn't know what life can truly be.
However, Anderson took Tharoor's comments in good sports and even replied to his tweet. He referred to Shashi Tharoor as the "world's most famous Idli evangelist" and added that he was actually currently reading a book authored by Shashi himself. Anderson shared an image of Shashi's best-selling novel, "Inglorious Empire," and stated that he had asked his students to read the book for his next class. Not one to back down, Tharoor cheekily replied to the professor by giving him a delicious Idli and coconut recipe. Tharoor stated that if the idli batter is fermented the right way, it would taste like heaven on earth.
Netizens React
Do not invoke the wrath of South India (and the greater South Indian diaspora). https://t.co/PhSMCw7Wzf pic.twitter.com/LbBv2aRKdP

— Sri Baqri (Narasimhan) (@Sri_Baqri) October 7, 2020
The Twitterati were quick to jump onto Anderson's status and share hilarious memes from popular shows like Game Of Thrones and started trending the hashtag #Idlidebate. Many Indians asked Anderson to stick to critiquing his own cuisine and staying out of ours. A Twitter user even joked that it's ironic for him to call our food boring when their version of tasty food is bland mashed potatoes and baked beans. Many people started sharing pictures of mouthwatering Idli dishes and preparations. They brought up the fact that the versatile food can be and how it can be eaten with vegetarian dishes as well as non-vegetarian dishes.

I'm a South Indian and I agree with you.

And i'm going to get killed for this. 😅

— Advaid അദ്വൈത് (@Advaidism) October 7, 2020
However, there were a lot of people who chose to support Anderson too. In fact, a few South Indians came in support of the Professor and admitted to not enjoying the rice cake themselves. Unfortunately for Anderson, he had more haters and trollers than supporters. Anderson even made a bunch of tweets complimenting other South Indian foods like appams and dosa. The professor even jokingly pondered whether his in-laws in Kerala would ever forgive him for the massive insult he brought to the community. After the very public backlash the professor received, he shared a hilarious gif of the character Puss In Boots from the movie Shrek begging Indian Twitter for forgiveness.
Anderson finally shared an image of him trying idli and sambar from a popular Malayalam restaurant named Ury in the quaint city of Newcastle. Sadly for Twitter, Anderson's opinions remained unchanged, and he stated that although he did not enjoy the idlis, he did enjoy the sambar and chutney that accompanies it. He also shared that he had ordered scrumptious fish curry and dosa along with the sweet dish payasam that he enjoyed a lot more than idlis.
The Sambar Debate
Almost every South Indian state has a different way of making sambar. Those belonging to Karnataka usually prefer their sambar sweet while those who come from Tamil Nadu and Kerala prefer their sambar a little more spicy with more veggies. This started another round of debates over which South Indian state prepared sambar "the right way." A few months ago, there was another Twitter debate on biryani and the different ways in which it is prepared. Well, we enjoyed that as well.
Every cuisine is unique and has its own perks and advantages. Considering that India is a cauldron of culture and that each state has its own unique culture and special dishes, people should be more open-minded to trying out cuisines from different states and cities. Indian culture is all about diversity, and trying out new things is part and parcel of it. Do you think the adverse reaction to Anderson's post was warranted? Tell us all your thoughts on this article in the comment section below.
The following two tabs change content below.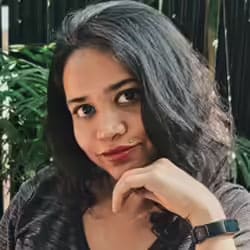 Niharika has a passion for all things art, music, and travel. During her spare time, she likes experimenting in the...
more