Butt Masks! The Latest Skincare Trend We Can't Stop Obsessing Over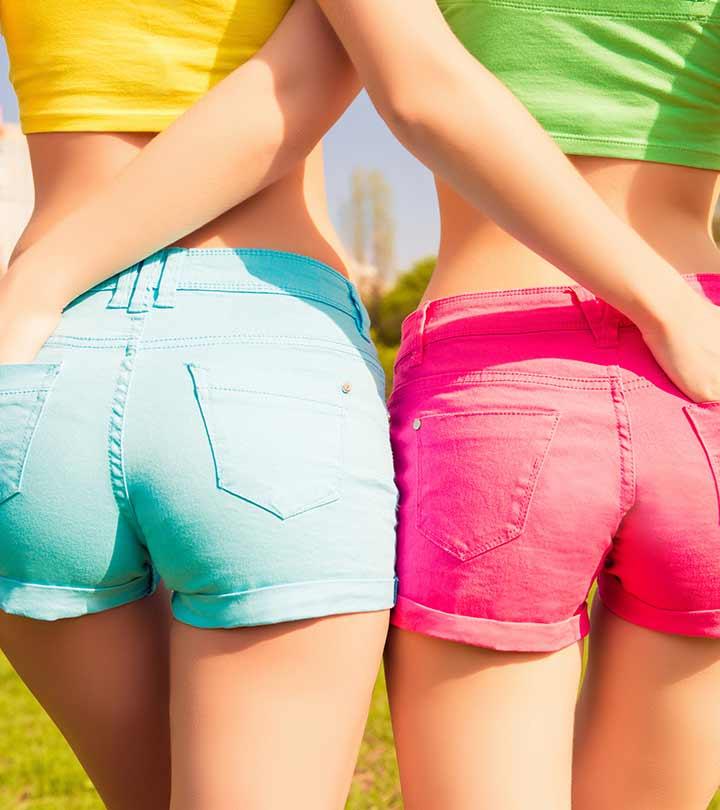 Skincare is all about taking care of the face for most women and we spend a fortune while purchasing face washes, masks, scrubs, and serums. But have you ever thought if you're giving enough attention to all the skin on your body? If your body is lucky, you might give it a treat of an occasional bubble bath or some lotion after the shower. But that's it for most of us. Well, that's it only until now because the skincare industry has now taken a road literally to the South! Bum masks or butt masks — whatever they're called, is the NEW THING trending in the skincare world.
As more and more women are becoming aware of their skin's needs on various parts of their body, these masks are becoming a huge hit among the community. From booty-firming workouts to digging out the best pair of denim to complement the curves, we've done a lot to make one of the most desirable parts of our body even more desirable. And now, butt masks are paving their way into the self-care list effortlessly and we can't stop obsessing over them! Read to know why booty masks deserve a space in your skincare kit.
What Are Bum Masks?
Bum masks are just like our regular face masks. They are meant to nourish, exfoliate, and enhance the beauty of the skin. But in this case, we're talking about the skin on our butt, one of the most overlooked body parts when it comes to skincare. There are two main types of bum masks that are available in the market — cream/clay masks and sheet masks. These masks effectively shower all the love that your buttocks need and make it plump and soft.
Why Use A Bum Mask?
Just like the skin on our face, the skin on every other part of our body changes with time. As we grow older, the skin on our butt can become wrinkly, saggy, and dry. Some of us may even face other tushy problems like pimples and cellulite which are quite common too. If you think about it, your butt cheeks are squished for the most part of the day when you're sitting or sleeping. This can lead them to have chafing and complexion problems. So, it's important that you save your bum from all these horrifying troubles and give them a break from breakouts!
Cleansing, massaging, exfoliation, and massaging are all things that your buttocks love as much as your face. They will not only improve the texture and tone of your bum but will also keep away infections and pimples. So, without depriving it of the fun, get your butt in that healthy skincare mask at least once a week.
How To Use A Butt Mask?
Butt masks are very easy to apply and that's one of the reasons why we love them. After showers are the best time to apply the mask on your bum and relax. This is the time when your skin is clean, warm, and damp. If your bum mask isn't an exfoliating one, scrub your bum while you're in the shower with some orange peel powder or an apricot scrub. Also, check out the booty scrubs that you can buy in the market.
Since you cannot sit anywhere for about twenty minutes after applying the booty mask, it's better that you lie down on your tummy after the application. If you can lie down and apply the mask, great. But not all of us feel comfortable doing that and it's a good idea to look into the mirror while applying the mask to make sure that every inch of your tushy is covered properly. So, the better way is to apply the mask and then lie down with a magazine or your favorite song on the loop.
Also, butt masks will get you the much needed relaxing time from your hectic schedule while firming and beautifying your peachy buns. Once you wash the mask off, seal the moisture with your favorite body cream or some olive oil. Remember to sit only after waiting for another ten minutes so that the cream or oil is absorbed.
How To Buy The Right Bum Mask?
There are n number of bum masks in the market that might make you feel overwhelmed during the purchase. Look for clean products with non-toxic and natural ingredients like aloe vera, coconut oil, chamomile, shea butter, and olive oil. You can also go for the ones that contain collagen and caffeine, both believe to help firm and tighten the skin. These are the masks you should get if your bum troubles include sagging and cellulite.
Self-care is soothing for not just the body, but for the mind as well. Including a booty care regimen in your routine will help you achieve your overall skin goals faster. Have you ever used a bum mask? Did you find them effective? Share your experience with us in the comments below.
The following two tabs change content below.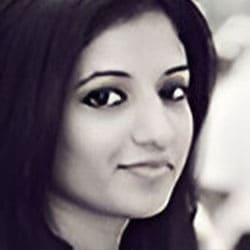 Latest posts by Chaitra Krishnan (see all)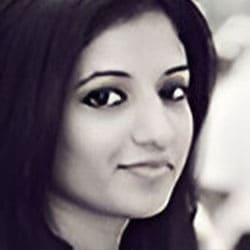 Chaitra Krishnan
Chaitra is an extremely passionate writer and storyteller. She has a triple main Bachelor's degree in Journalism, Communicative English, and Economics and a Master's degree in Journalism and Mass Communication. She has more than three years of experience in content writing and editing and specializes in beauty, fashion, and lifestyle genres. Her background in journalism helps her guide her team in churning out fine content for the readers. When she's not editing or juggling tasks at work, she likes to daydream and stalk doggos on Instagram.