Celebrating 14 Powerful Women On Women's Day 2021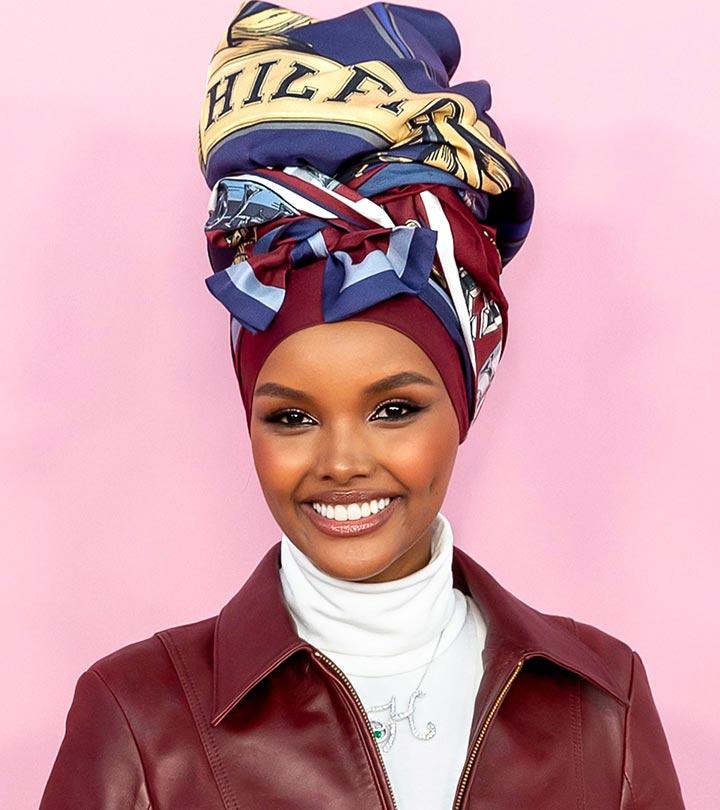 "Each time a woman stands up for herself, without knowing it possibly, without claiming it, she stands up for all women." –  Maya Angelou
There are many women around the globe who have emerged as leaders in their own field of work. These women have paved the way for others to follow their path or new ones. As International Women's Day 2021 approaches us, we've decided to take a look back at all the women who've inspired us to take the road less traveled and strive to stand up for not just ourselves, but womankind all around us. Whether they're pioneers in the field of politics or activists for a better future, these women have proved numerous times that gender doesn't define one's success. Here's how these 14 women have inspired us to be better versions of ourselves, daily:
1. Halima Aden
Halima Aden became the first supermodel to don a hijab and have a clause in her modeling contract that stated she would never be made to take it off. Born In Somalia, Halima had a deeply personal relationship with her religion and after realizing that the fashion industry was pushing for her hijab to get smaller and smaller, she decided to quit modeling once and for all. Despite facing a lot of flak, Halima revealed her reasons for quitting at the top of her career and stated that she did not agree with the way the modeling industry worked. She spoke about how other hijab wearing models were treated disrespectfully. She has stated that her decision to quit was for the sanctity of her own mental health.
2. Jacinda Ardern
Jacinda Ardern took office in 2017 and became one of the world's youngest female leaders at the ripe age of 38. She is also New Zealand's youngest Prime Minister in over 145 years! Ardern broke the mold when she had a child and returned to office in only 6 weeks. She also stated that her husband would be taking on the role of a stay-at-home dad (talk about flipping the script!) so she could continue her work as a member of the parliament. In 2020, she won global praise as she successfully managed to contain both waves of the coronavirus and was elected for her second term by a landslide vote (1).
3. Chimamanda Ngozi Adichie
Chimamanda Ngozi Adichie is an acclaimed MacArthur Fellowship winning novelist who covered the Nigerian Civil War through her novel, Half of A Yellow Sun. She had a deep interest in the Nigerian Civil War after she lost both sets of her grandparents to violence during the time and hence decided to pen down a story on the events that occurred. She is a prolific writer and many of her novels have gone on to become household names and gain critical acclaim. Chimamanda is a vocal feminist and one of her book length essays, We Should All Be Feminists has been called "the most important book you will read all year" by Rupert Hawksley when it was published in 2014 (2).
4. K K Shailaja
K K Shailaja, popularly known as Shailaja Teacher is Kerala's Health Minister and won praise for how she tackled the coronavirus pandemic. Her quick thinking, prior experience with the Nipah virus and well planned strategies, helped curb the spread of the virus in Kerala during the initial stages of the pandemic. On June 24th of 2020, she was honored by the United Nations and asked to speak on all the strategies that she adopted and implemented to curb the transmission of the virus in Kerala.
5. Kamala Harris
On the 7th of November 2020, Kamala Harris became the first woman to be elected as the Vice President of the United States of America. Not only was she the first woman to be elected but she was also the first woman born to immigrant parents to be elected into the role. Kamala was born to an Indian mother and a Jamaican father in California. She has been breaking the mold since the start of her career and became the first African-American woman to serve as the Attorney General of the state of California. In 2016, Kamala also became the first Indian-American to be elected into the United States Senate.
6. Greta Thunberg
Greta Thunberg is an 18-year-old climate change activist who made headlines after she helmed the world's largest climate change demonstration called Global Climate Strike at the age of 16. She has been highly vocal in her activist efforts and went viral in 2018 after she staged a peaceful strike outside the Swedish parliament for around two weeks and demanded that their government cut down the emissions by 15% in a year's time. Greta has also actively participated in the United Nations Youth Climate Summit and the UN Climate Action Summit.
7. Dr. Özlem Türeci
Dr. Özlem Türeci is a German born Turkish woman who alongside her husband, Uğur Şahin, developed the first approved RNA based vaccine to treat COVID. The vaccine, called Pfizer-BioNTech was the first COVID vaccine to be tested and approved for mass distribution. Along with her husband, Dr. Özlem Türeci co-founded a German biotechnology company called BioNTech in 2008 and she has been serving as the chief medical officer since 2018.
8. Tsai Ing-Wen
Besides making history as the first female leader of Taiwan and the first unwed President of the nation, Tsai Ing-Wen has been active in her efforts to stop Beijing from enforcing its rule over the island nation. In 2020, she won the re-election with a popular vote of 57% and her victory was seen as a major rebuff to Beijing's efforts to control the nation. Her incredible efforts to beat the coronavirus did not go unnoticed and she instituted an intense contract tracing model as early as January of 2020 to curb the spread of COVID. Since Taiwan is neighbors with China, the nation was at high risk.
9. Naomi Osaka
In 2018, Naomi beat her idol, Serena Williams in the US Open women's singles finals. Despite her major win, she was jeered at and booed by the crowd and faced harsh criticism despite Serena herself congratulating her. Well, she is no longer that shy, quiet, bashful young woman. Naomi made history when at the US Open in 2020, she wore seven different face masks that were each printed with the name of a victim of police brutality in the United States. She has been highly vocal in her efforts to fight racial injustice and in the same year, she officially became the highest-paid female athlete in the history of the world.
10. Shani Dhanda
Despite being born with an extremely rare genetic disorder of the bone, Shani has not let it stop her from achieving major success. Her "brittle bones" condition affected her so badly that by the time she turned 14, she had already broken her legs six times. Shani went on to be a vocal and acclaimed disability activist and is the founder of the Asian Disability Network and Asian Women Festival. In the year, 2019 Shani struck another high after she launched the Diversability Card. It is a card provided to those suffering from disabilities and provides them with discounts, thus reducing the financial burdens that might be incurred by the individual and their family.
11. Alexandria Ocasio-Cortez
Alexandria Ocasio-Cortez is a US democrat and socialist who became the youngest woman to be elected into Congress in the year 2018. Since then, she has continued to back progressive policies and remained extremely vocal about her views. She is extremely liberal in her views and firmly believes in the concept of a free college education, universal medicare, and taking active efforts to curtail the effects of climate change. Her progressive views have made her the recipient of tonnes of backlash and hatred from more conservative parties but AOC (as she is popularly known) refuses to back down.
12. Sheikh Hasina Wajed
Sheikh Hasina Wajed is the current Prime Minister of Bangladesh and is the longest serving Prime Minister in the role. Hasina had won her fourth election in the year 2009 and it was the third consecutive term that she served. Born before Bangladeshi independence, her father Sheikh Mujibur Rahman went on to serve as the first President of Bangladesh. During her current term, Hasina plans on focussing her party's efforts on access to education, improved healthcare, and improving food security.
13. Stacey Cunningham
In 2018, Stacey Cunningham went down in history as the first woman to be elected as President of the New York Stock Exchange (NYSE) in its more than 225 year history. Since she was appointed into this role, she has had a critical part to play in updating the trading operations of the NYSE. After the uncontrollable spread of COVID throughout New York city, Stacey had to take the massive decision of shutting down the on-floor trading at the organization.
14. Faye D'souza
Faye D'souza is a now-independent journalist who once worked as the executive editor of Mirror Now. She wasn't afraid to address topics that many may consider taboo while she anchored her show, The Urban Debate. She has received multiple awards over the years and is a major hit among young, urban Indians and has established a name for herself through her coverage of COVID and many more pressing issues. After she decided to go independent, she started covering news on her social media channels and has accumulated almost a million followers on her Instagram account. Faye is not afraid to ask the hard-hitting questions and she has interviewed some of the biggest personalities in the political sphere, entertainment industry, and people from many other walks of life.
If there is anything we can learn from all of these wonderful, talented and highly intelligent women, it is that change begins at home. Any woman can achieve whatever she sets her mind to if her dreams are loud enough. Do let us know which of the personalities we have mentioned is closest to your heart in the comment section below!
The following two tabs change content below.

Latest posts by Niharika Nayak (see all)

Niharika Nayak
Niharika has a passion for all things art, music and travel. During her spare time she likes experimenting in the kitchen, painting pop culture icons and chasing after random street cats. Her dream is to one day own an amusement park so she can ride roller coasters for free.