14 Celebrities Who Ignored Their Biological Clock And Gave Birth To Healthy Babies At A Later Age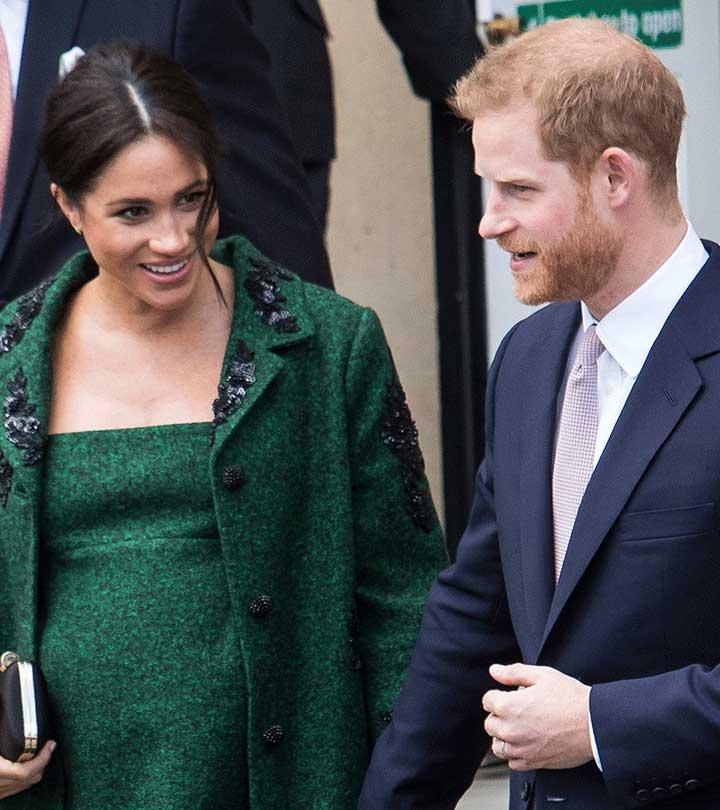 Every woman in her mid-thirties feels the pressure to choose between planning a family and securing her future. Of course, you wish the family could wait, but your biological clock signals otherwise. Each year brings you closer to bodily complications, and if you want children, you will be forced into making everything else wait to have a child. Even health professionals agree that giving birth after 35 increases the mother's chance of complications. But it doesn't mean that it's not possible to give birth to a healthy baby naturally after crossing mid 30's. Here in this article are a few celebrity women who have given birth to healthy kids much after 35 and are proud moms. Read on to know them all!
1. Janet Jackson
At the age of 50, the singer gave birth to a healthy baby boy early in 2017. She married her third spouse in 2012 and felt blessed to be expecting a child.
2. Alyssa Milano
At age of 38, Alyssa gave birth to her first child, a boy and at 41, Milano gave birth to her second daughter. They are both healthy children and are a part of a wonderful family.
3. Halle Berry
Oscar-winner Halle Berry had their second child at age 47. From a prior relationship with model Gabriel Aubry, she had her first child Nahla Ariela Aubry.
4. Jennifer Love Hewitt
The actress has many credits, including Garfield: A Tail of Two Kitties, Criminal Minds, I Know What You Did Last Summer and many others. Happy in their marriage and proud mother of three, Jennifer Love Hewitt seems to have it all. At the age of 42, she delivered her youngest son.
5. Jane Kaczmarek
Jane Kaczmarek, who played the mom in Malcolm in the Middle, had her first child at age 42, her second at 44, and her third at 46. How wonderful is that!
6. Kirsten Dunst
Kirsten gave birth to her second child in the springtime of 2021. She was 39 years old at that time. She set the example that a woman's fertility does not end in their mid-thirties.
7. Meghan Markle
Meghan requires no introduction! She had her second child, Lilibet, in June 2021, only two months before she turned 40.
8. Kenya Moore
The actress, producer, and reality star famous for Real Housewives of Atlanta gave birth to her first child, Brooklyn, using in vitro fertilization (IVF) at 45 years old.
9. Iman
Iman, from Somalia, had her only child with David Bowie when she was 45. They say that she cut the umbilical cord only minutes after their daughter was born.
10. Drew Barrymore
Drew Barrymore is well-known for her roles in films including 50 First Dates, Charlie's Angels, and Fever Pitch. The actress had two daughters with her husband, Will Kopelman. Her younger daughter was born when she was 39 years old.
11. Chloë Sevigny
At age 45, the American Horror Story star welcomed their first child into the world with her partner, Sinia Makovi. She inspires all those who want to work on their career and themselves before planning a family.
12. Nicole Kidman
Nicole Kidman had a miscarriage at 24 years old while wedded to Tom Cruise. They eventually decided to adopt a boy & a girl. However, Nicole gave birth to her first biological child in 2008, a girl, with hubby Keith Urban, despite being informed she had such a 2% likelihood of having a child at 40. Next, the couple planned another daughter through surrogacy.
13. Christie Brinkley
The model and businesswoman is the mother of three children from two previous marriages: two daughters and a son. Brinkley was 43 years old when her youngest son arrived in 1998. Her daughter is now 23 and following her mom's footsteps in her career choice.
14. Brigitte Nielsen
It was at the age of 54 that the Danish model and actress went into labor to have her fifth child. She even said that her pregnancy was a breeze, and she was back to her previous life after two and a half weeks of her delivery. How wonderful is that!
Every parent wants their child to be healthy and happy and considering our ticking biological clock, it may seem ideal to have the first kid by 30. But parents nowadays want to focus on their family, finances, and security before planning a baby to provide for their kids better. This can get you in a tough corner as both clauses contradict each other. Thankfully these celebrity women have proven by example that if you maintain a healthy lifestyle and care for your body, you can be a parent even after the alarm of your biological clock runs off. So, what is the ideal age to have kids? Let us know in the comments section!
The following two tabs change content below.