Mouni Roy To Kriti Sanon; A Look At Celeb-approved Dishes To Try At Home During Quarantine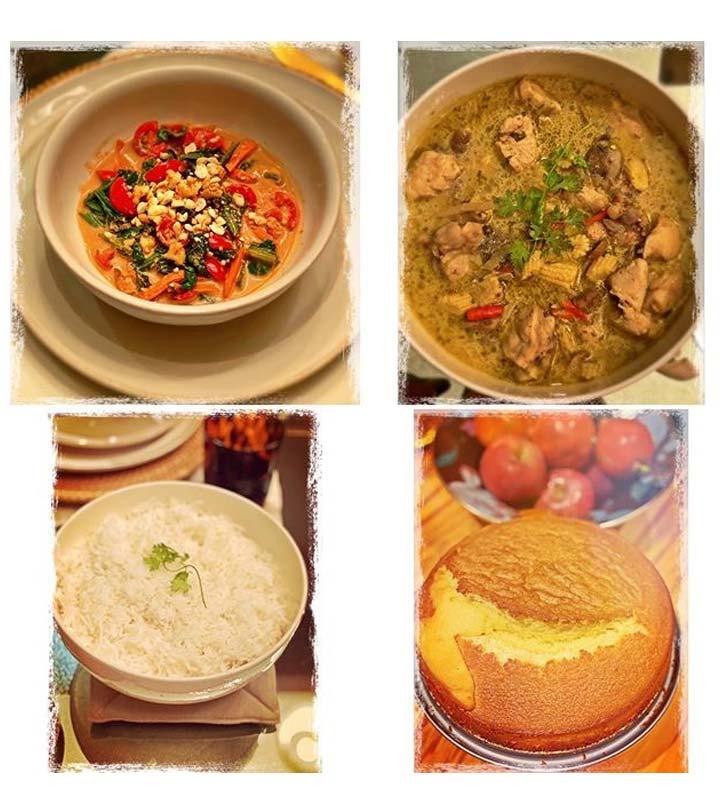 With the rising cases of COVID19, it is important for global citizens to take certain preventive measures. The most important of them being, self-quarantine. Every household has been advised to stay home and help with the flattening of the curve. Even our Bollywood stars have taken to social media to remind their followers, again and again, to stay home. Being at home for several days is accompanied by the problem of having too much time in one's hand. To resolve this, many people are trying out new things that they shared a passion for but didn't have the time to pursue.
Our celebrities are no exceptions. Like their fans, they have also taken to social media to flaunt their efficient household skills. Chores that they don't get the time to do in their busy scheduled life. One of the most talked-about skills among celebs right now is cooking. Their followers have been delighted by the delicious spread of homemade dishes that are shared on social media during the period of self-isolation. Take a look at these dishes shared by your favorite celebs that you can try at home during quarantine:
1. Pizza
Mouni Roy's followers were delighted with her for sharing the recipe for the quintessential Italian fast food that inspires mutual love worldwide. She was not the only one. The social media went bonkers when Ranveer Singh gushed about his wife's handmade bade-bade pizzas. However, he was not exaggerating. The pizza did look yummy, and therefore, Deepika Padukone indeed deserved all the praise from her dearest hubby.
Pizza doughs are easily available in the supermarkets. If not, it can be homemade with simple ingredients, like, dry yeast, bread flour, salt, and sugar. The toppings vary according to one's taste. While some prefer jalapenos, pepper, mushrooms, and chicken, others prefer the commonly hated, pineapple. Choose your own toppings, and experiment in your free time with this easy-to-make dish.
2. Healthy Tofu Meal
Sonam Kapoor posted a picture of a healthy tofu meal she cooked for her husband, Anand Ahuja. She stir-fried the tofu with green beans and bell peppers. Try out your version of this vegan meal with the vegetables you love.
3. Chia Dark Chocolate Pudding
Kriti Sanon made her followers drool with the gooey video of her homemade chia dark chocolate pudding. Made with simple ingredients like milk, vanilla extract, chia seeds, and maple syrup – this pudding looks delectable with the addition of chocolate. Maybe, a few choco chips won't hurt, eh? Why don't you try out and tell us?
4. Butter Garlic Prawns
Sidharth Malhotra won his followers' hearts with an adorable video of him making the easy to cook butter garlic prawns. The ingredients are butter, garlic, salt, and of course, prawns. Heat the butter and garlic in the pan. Add the salt and pepper seasoned prawns later and garnish it with coriander. To make your own version, add spices that you think are more suited to your taste buds.
5. Healthy Noodles
A mask donning Richa Chadha showed us how to make noodles tastier and healthier. She added broccoli, spring onions, sesame seeds, and garlic to ordinary rice vermicelli that are easily available in the market. Cook the noodles with a pinch of salt. Sauté the chopped vegetables with soya sauce, vinegar, chili sauce, and butter. Add the cooked noodles and garnish it with spring onions and coriander.
6. Veg Stew
The fitness inspiration, Malaika Arora, recently proclaimed on social media that cooking for her has been always been a passion that she could finally pursue during this quarantine time. She cooked a delicious Malabari Vegetable Stew for her family. Well, the Malabari part is a personal touch of the fitness diva, but you can always replace it with your secret spices.
These are but a few mentions of the easy to make dishes the celebrities' been sharing. If we missed something that caught your vigilant eye, share with us in the comments below.
The following two tabs change content below.