Top 10 Celebrities And The Social Causes They Support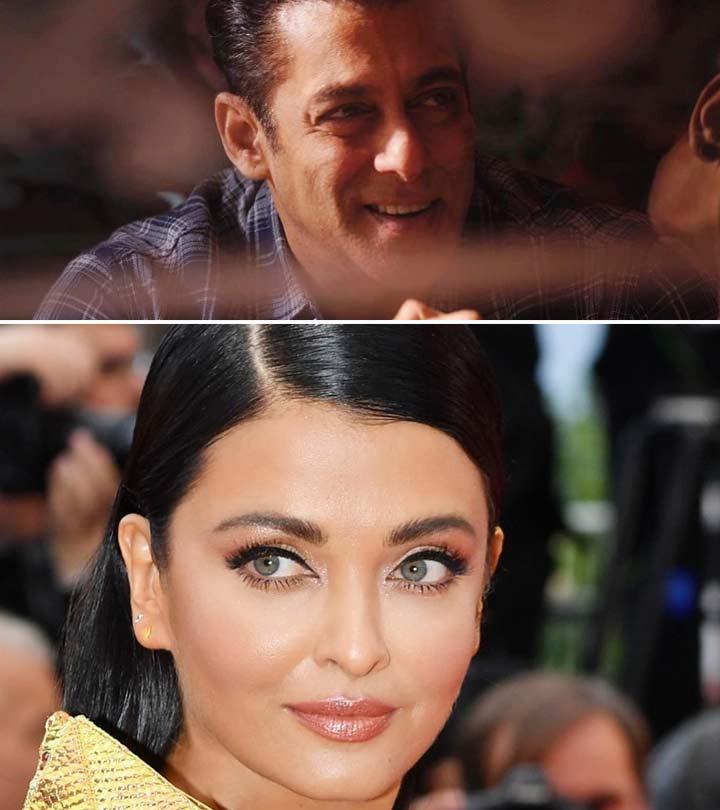 Bollywood celebrities are larger than the real-life we, common people, inhabit. Some are worshiped like God, while some hold the power to manipulate and control trends, be it in terms of fashion or the movie industry itself. Following the example of, "With great power comes great responsibility", there are many Bollywood celebrities who have used their platform of popularity responsibly.
This article will list out ten such socially responsible Bollywood celebrities who have successfully aided charitable causes and won thousands of hearts among the audience by doing so.
1. Shabana Azmi
Known for her out-of-the-box roles in earlier Bollywood, Shabana Azmi, was one of the few pioneers who started a dialogue about women's plight in a patriarchal society. Off-screen, she has always been vocal about social issues related to the rights of women, minorities and poor people, both as an active social worker as well as a member of the parliament.
Shabana Azmi has also actively participated in the AIDS campaign. Currently, this inspirational woman runs an NGO called "Mijwan Welfare Society" in Azamgarh district, UP. The NGO empowers under-privileged children by promoting education and life skills through their sponsored school, college, computer center, and sewing center.
2. Aamir Khan
This actor dropped out of mainstream cinemas to act in movies that send a social message to the mass audience accessible by Bollywood. Movies such as Rang De Basanti, Taare Zameen Par, and 3 Idiots are but a few among them. We all know the stir he caused with his show Satyamev Jayate, which probed and discussed the much tabooed social issues of the current Indian society.
In addition to that, the "perfectionist" voiced his support for several campaigns and protests such as Jan Lok Pal Bill, Narmada Bachao Andolan, and unfair treatment of the LGBTQ community.
3. Shah Rukh Khan
Few people know about King Khan's role as a member of the board of directors at the Make-A-Wish Foundation. In addition to making frequent donations to numerous charity organizations, like 2004 Indian Ocean Earthquake victims or the National Center for Promotion of Employment for Disabled People, the actor is also responsible for creating a children's ward at Nanavati Hospital, Mumbai.
4. Dia Mirza
Dia Mirza has been actively involved with charitable organizations such as PETA, CRY, Cancer Patients Aid Association and Spastics Society of India. Recognized for her contributions, the actor was appointed by the UN as Goodwill Ambassador for Environment for India. The actor has also adopted two adorable cheetah cubs in a Lucknow zoo.
5. Salman Khan
Bollywood's bhaijaan is a silent philanthropist; rarely taking credit for his benevolence. His "Being Human" foundation provides education and healthcare services for the underprivileged citizens of the country. With the help of his foundation, the actor organized an eye camp in Sri Lanka, where five eye surgeons were flown in along with aftercare medication, eye lenses and technical equipment required for the operation.
In addition to that, the actor keeps making impromptu charitable gestures that leave both his followers and critics in awe. For instance, the actor auctioned gym sessions featuring him during the Joy Of Giving Week, where the highest bid on eBay was registered for 3.5 lakhs.
6. Nandita Das
In an interview, Nandita Das explained her socially relevant movie choices. "…my choices of films are influenced by my social work days because a certain social consciousness automatically comes in and you don't want to do a film just for the sake of doing a film."
Movies like Fire, Earth and Before the Rains are few such instances of beautiful storytelling.
Nandita Das, as a social activist, focuses on issues that concern the marginalized section of the society. The actor is also quite vocal about her stance against the society's obsession with fairer skin and, therefore, was the face of the campaign "Dark is Beautiful".
7. Amitabh Bachchan
Appointed as the Goodwill Ambassador for Polio Eradication by UNICEF, Amitabh Bachchan was made the face of the polio campaign in 2002. We all remember Big B's ad of "Do Boond Zindagi Ke"; a message that was instrumental in rooting out polio from this country. The actor was also a vocal supporter of the "Save Our Tigers" campaign that spoke out for the preservation of the endangered species.
Moreover, the actor, suffering from Hepatitis-B, is committed to the cause and has been appointed the Goodwill Ambassador for Hepatitis.
8. Deepika Padukone
Deepika broke the stereotype of "All is Well" in the glittering Bollywood world by coming out and talking about her struggles with depression. It was very brave of the actor to publicly acknowledge her issues regarding mental health.
Soon after, the actor launched an NGO, "The Live, Love, Laugh Foundation" aiming to help people suffering from depression and spread awareness about mental health.
9. Aishwarya Rai Bachchan
Aishwarya Rai's blue eyes have been known to inspire many songs in the Indian movie industry, not to mention, sighs from her ardent followers. The beautiful actor pledged her eyes to the Eye Bank Association of India, urging other people to also do so in the ad. Furthermore, she launched a foundation named "Aishwarya Rai Foundation" that aims to support and help underprivileged people of the country.
10. Rahul Bose
The actor was actively involved in the rescue efforts when Andaman and Nicobar Island was hit by a tsunami in 2004. Later, he launched the Andaman and Nicobar Scholarship Initiative that was dedicated to the education of the underprivileged children on the islands.
Additionally, Rahul Bose is associated with numerous charity organizations such as Breakthrough, Citizens for Justice and Peace, Spastic Society in India, Akshara Centre and Teach for India.
All these talented actors have used their privilege for a good cause. They have been a true inspiration to common people like us. We don't have to go out of the way to help someone. Remember, charity begins at home. So start your journey of giving with baby steps and see where that leads you.
Let us know about your most recent charitable act in the comments below.
The following two tabs change content below.