Quick Cheat Sheet To Get Beautiful Skin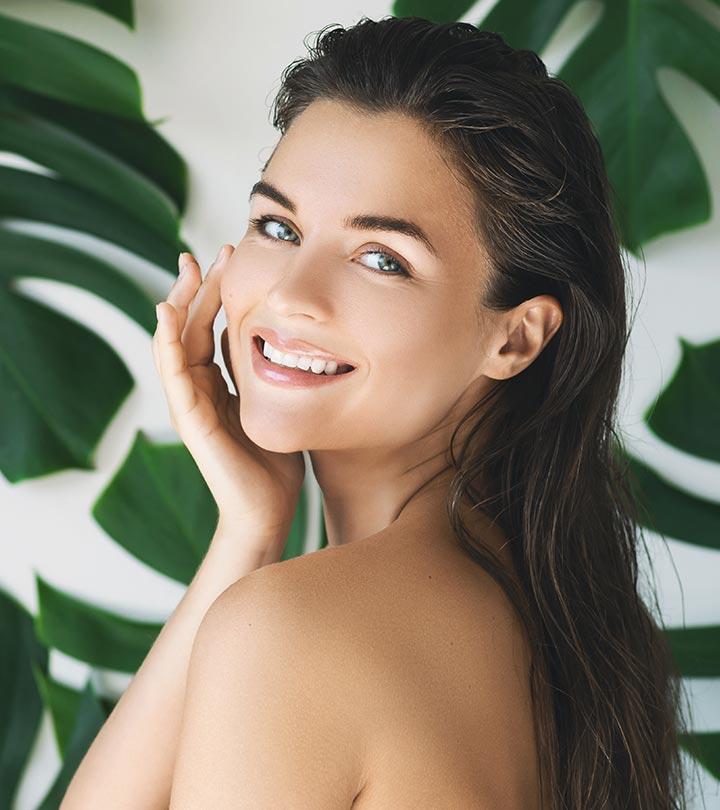 Taking care of your skin is really important. And women, especially, are seen putting in great amounts of efforts to achieve the same. But, how we wish our skin could take care of itself, right? Everybody has their own skin care mantras that they follow. Some swear by mom's secret and some listen to their grandmother's advise to take care of their skin. However, now, if you ask any dermatologist or anybody who has knowledge alike, they'll say there are three steps to healthy, beautiful looking skin – "Cleanse, Tone, and Moisturize."
As much as this three-step mantra is good enough to keep your skin healthy, we'd suggest you add a few more steps to it (Hello, SPF!) It is important, isn't it? Also, always remember that your daytime skincare arsenal is quite different from your night time skin care products. And yes, we know, we understand that adding a few steps to your skincare will be daunting. But we're here to help. Here's a quick cheat sheet for all skin types that can be handy anytime you feel stuck thinking how do I take care of my skin.
Morning Routine
First Step: Cleanse
Use a sulfate-free cleanser to cleanse your skin gently. Such cleansers will ensure that you don't dry out your skin by removing all of your skin's natural oils. They just help to remove the extra grime or oil that might have settled down on your skin.
If you have oily skin, then invest in a face wash which is oil-free. You can also opt for cleansers that are foam based. And people with dry skin, opt for mild cleansers.
Second Step: Tone
You must always keep in mind to opt for toners that do not contain alcohol in them. Alcohol-based toners can cause immense damage to the skin. Therefore, try to avoid it at all costs and instead opt for more natural alternatives like rose water.
For oily skin, opt for alcohol-free toners which contain witch hazel or geranium. These are known as astringent ingredients and they help to clean and refine the pores without causing any damage to the skin.
For dry skin, opt for toners that have mild ingredients like cucumber, aloe vera or green tea.
Third Step: Moisturize
Say yes to a moisturizer which has SPF benefits. That way, your skin will be moisturized as well as be protected from the sun. And if you are looking for face moisturizers, then pick the non-comedogenic ones.
For oily skin, moisturizing is as important as it is for other skin types. Just make sure to opt for the non-comedogenic ones as they are light on your skin and will not make your skin greasier.
For dry skin, use moisturizers with a minimum of SPF 15.
Additional Steps
Skin Serums:
We'd suggest that you opt for investing in an antioxidant serum. Such serums not only nourish your skin but will also improve or rather boost your skin's defense mechanism. These serums also include ingredients such as vitamin C and algae extracts that help in promoting the health of the skin cells and this, in turn, makes the skin look vibrant. Opt for serums that can always do something extra for your skin, search for any revitalizing ingredients in them like peppermint or rosemary.
Night Routine
So, the first few steps for skincare for the night have the same steps as that of the morning routine which is cleansing, tone, and moisturize. However, night time is the perfect time for you to pamper your skin and do a little extra. Here are a few additional steps that you can include in your night skincare regime.
1. Exfoliate Your Skin With Glycolic Acid
Exfoliation always helps to rejuvenate your skin. The glycolic acid is very gentle on the skin and has the ability to easily penetrate through the skin. It literally dissolves the dead skin cells making the skin look vibrant and fresh.
2. Clay Mask
We recommend this, especially for the oily skin types. A clay mask can easily absorb oil from the skin as it exfoliates the skin. Just remember that clay masks need to be peeled off just before it begins to dry.
3. Face Oil
We don't mean to contradict, but the truth is that face oils when massaged on your face can actually help to unclog the pores and also soothe sebaceous glands. However, make sure you wash your face thoroughly after ten minutes of massaging the face oil.
4. Eye Cream
Dry skin especially is more prone to aging. Eye creams contain peptides that help boost collagen activity of the skin, thereby making the skin looking youthful. The fine lines start to dissolve on regular application of eye creams.
This cheat sheet will help you achieve beautiful, soft, supple skin in no time. Include these in your skincare regimen to be rewarded with beautiful skin. If you know of any other skincare routine let us know about it in the comments below.
The following two tabs change content below.

Latest posts by Shivani K (see all)