Pati Patni Aur Woh: When Pati Cheats It's A Funny Movie But When Patni Cheats It's Not?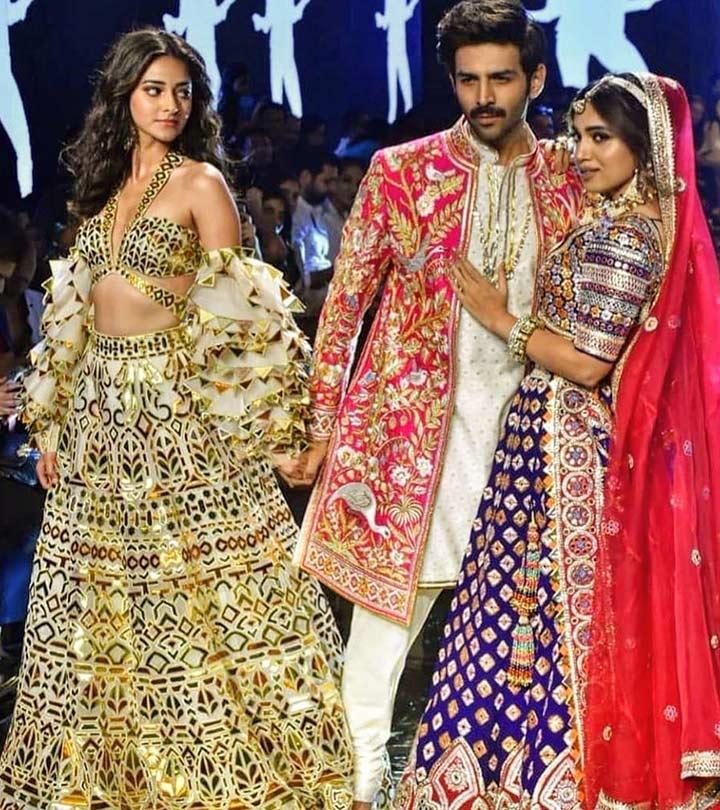 I am sure you all would have watched the trailer of the new version of Pati Patni Aur Woh that was released a few days ago. Incase you haven't, please go and watch the trailer before you read this article. Filled with fresh faces like Kartik Aaryan, Bhumi Pednekar, and Ananya Panday, this movie has created a lot of buzz in B-town well before its big screen debut. So, what do you think the theme of Pati Patni Aur Woh is? The name of the movie leaves little to the imagination, right? Clearly, it's about infidelity and since this movie is a remake of the 1978 film of the same name, we pretty much know about the plotline already.
After watching the trailer of this upcoming movie, I wondered why infidelity is shown in such a humorous and entertaining way. Of course, cheating and extra-marital affairs are things that happen in real life (sadly) but is it really funny? And even if it is (for some people) why aren't Bollywood movies portraying the extra-marital affairs of married women under the same humorous tone? To check if my thoughts were true, I dug a little bit and here's what I found.
Disclaimer: The following content isn't intended to garner hatred towards Bollywood, but if you end up hating the ideologies behind certain movies you can't sue me *nervous laughter*.
Male Infidelity In Movies
Let's start with Pati Patni Aur Woh — a 1978 movie directed by B.R. Chopra. The movie starred big names like Sanjeev Kumar, Vidya Sinha, and Ranjeeta Kaur but we'd say that despite their brilliant performances, the movie is truly a pathetic one. Ranjeet and Sharda are a happily married couple with a cute kid. But when Ranjeet falls for his good-looking secretary, Nirmala, things change for the worse. He ends up lying to both the women in his life and gets caught red-handed. While Nirmala quits her job and moves on with a broken heart, Sharada compromises her self-respect in order to sustain her marital life and for her son *sigh*.
And if you think that the man learns from his mistakes (for which he clearly didn't deserve forgiveness), you're wrong. The movie ends in a scene where Ranjeet meets his new secretary, Nita, who has replaced Nirmala. Ranjeet starts hitting on Nita with the same lines that he used to lure Nirmala. And believe it or not, this man is the protagonist of a movie that was enjoyed by thousands of people.
And if you want to add to the list of funny movies on male infidelity we have Biwi No.1, Masti, Grand Masti, Ghar Wali Bahar Wali, Saajan Chale Sasural, and so many more. These aren't some low-budget movies produced by small production houses but they are blockbusters with star casts!
Female Infidelity In Movies
Now, let's come to movies in which Indian wives cheat on their husbands. Well, there are many— Hamari Adhuri Kahani, Life In A Metro, Kabhi Alvida Naa Kehna, Silsila, Rustom, Aitraaz, Murder, Blackmail, and the list goes on. That's a lot, right? But, can you tell me which one of the above movies is a comedy entertainer? Well, none of them. If you search with a microscope, you might find one or two movies but they are exceptions and small-scale movies.
Ideally, the wife who cheats in a Bollywood movie either ends up regretting her mistakes and swims through a turmoil of tears and suffering or dies (except for a few).
Why Is This A Problem?
Even today, a married woman, especially in India is asked a lot from. Blind forgiveness, tolerance, and sacrifice are the things that top this list. As ridiculous as this sounds, movies that portray men cheating on their wives in a funny and "cool" manner can easily influence the mindsets of some gullible viewers. People might end up cheating because these movies portray them as "no-big deals." Even though some of these movies end on a note that says cheating isn't right, that's just 10% of the movie and it isn't good enough to compensate for the rest of the pathetic 90%.
And cheating, be it in a marriage or a committed relationship, cannot be justified under any circumstances. Male and female infidelities are equally evil in real life and nothing's funny about it. And if women who cheat are portrayed under such a negative light, it should be the same for the men who cheat.
Since we have only seen the trailer of Pati Patni Aur Woh and since it's 2019, I hope that this remake will undo the mistakes that the original movie has made in the past (it's a 50-50 situation guys). But even so, we cannot neglect the fact that it is a comedy movie. The film has already faced a lot of backlash on Twitter regarding the "balatkari" comment that Kartik Aaryan makes in his monologue that's included in the trailer.
With all this being said, we just hope that Bollywood grows up and focuses on good entertainment and meaningful movies that don't degrade anyone or glorify anything wrong. Being an industry that is powerful enough to influence millions of people, it needs to be aware of its responsibilities as well. What do you think this movie is going to be like? What is your opinion on the trailer? Let us know in the comments section below.
The following two tabs change content below.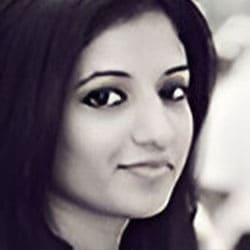 Latest posts by Chaitra Krishnan (see all)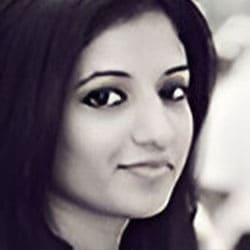 Chaitra Krishnan
Chaitra is a passionate writer and fashion enthusiast. A fiction fan and poetry lover, she goes by the motto "When life throws lemons at you, mix the juice with some honey and get rid of your tan!" Also, jumps at the word "Sale".