10 Clothing Items That Have Been Replaced For Good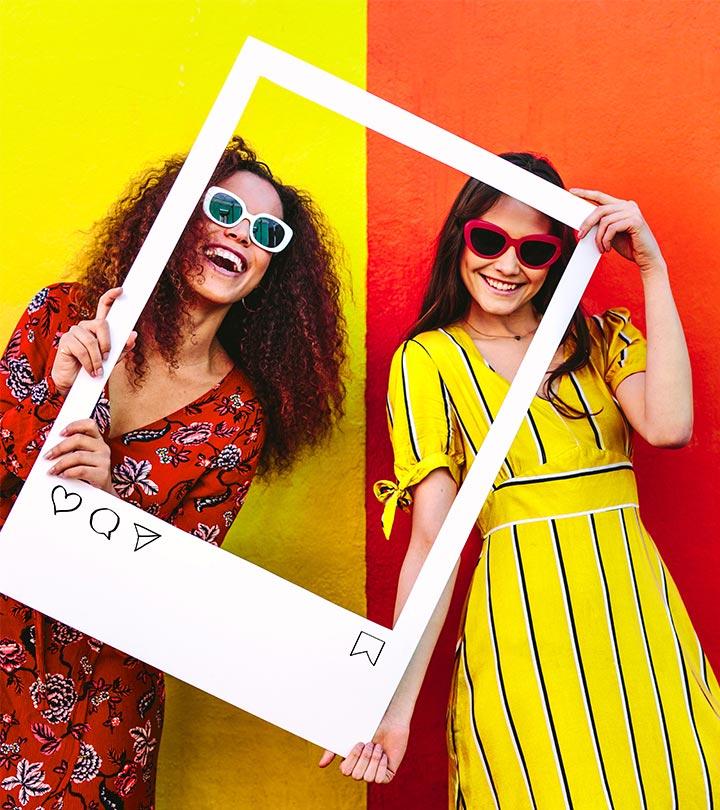 Who would have thought that the skinny jeans and power shoulder jacket you loved so much would end up becoming antiques in the fashion world! Time and trends wait for none, and if you want to keep up with the fast-evolving fashion, you may recycle your wardrobe sooner than ever. Even though some trends deserve a comeback, others get replaced with something more comfortable and better. Here are some trends from the past that might have won many hearts but we need to bid farewell to for the best. Read on to know them all.
1. Lycra Tights
Even though nude lycra tights were popular a few decades back, they have long been discouraged by stylists for good reasons. Their shiny appearance makes the leg look thicker and removes the spotlight from your dress. For a slimming effect, matte tights are the way to go. It's important to remember that the thinner the material of the tights, the more gorgeous they will look on you.
2. Sewed-In Tucks With White Button-Down Shirt
Be it for office or social parties, a plain white shirt is always the most acceptable choice to go for. However, there are certain subtleties at play here as well. In the past, shirts were tight-fitting and had many stitched tucks to highlight the body's contours. But today, loose-fitting shirts mark a laid-back, fashionable look. Likewise, according to industry insiders, satin and form-fitting clothing are two fashion no-nos. Instead, pull the cuffs up and accessories with a watch or bracelet to get a sophisticated yet casual appearance.
3. Knee Length Pencil Skirt
Pencil skirts will continue to be a favorite among designers for years to come. However, stylists now recommend ditching the synthetic dresses, even though they enhance our curves. You want a pencil skirt that isn't too tight or too short. It's best to go for a skirt made of dense materials that can retain its shape and be of a suitable length.
4. Slim Fit Blazer
A jacket, sweater, and jumper will never go out of style. Nonetheless, there have been a few adjustments. Today, a coat with a loose or semi-fitted cut is an essential piece of apparel. There is no need to go over the top with this. As a general rule, the jacket should be long enough to cover the shoulders but not too low, too tight, or too narrow.
5. A Delicately Woven Cardigan
This type of cardigan has probably been in every person's closet at one point or another. Most people choose a white button-down shirt and slim-fit trousers to go with cardigans. Fortunately, the thick knit cardigan has replaced this style. No matter how frigid the weather gets, this sweater will keep you toasty warm since it's just the right fit.
6. Sweater With A Cowl Neck
In frigid temperatures, it's impossible to function without a cozy sweatshirt. Pants, fitted skirts, fashionable jeans, and flowing dresses all look great with this piece of apparel. Experts advise placing a cardigan with a large dangling collar on the closet's furthest shelf. The replacement is a turtle neck to keep your neck warm without adding extra scarves and mufflers to your dress.
7. Slim Fit Leather Jacket
For decades, the leather jacket has been an essential piece of every woman's wardrobe. Stylists advise keeping the jacket loose enough so that you may put a cardigan or sweatshirt underneath it without making it look out of place. It is no longer fashionable to wear an overly tight leather coat.
8. Tight-Fitting Denim
Skinny jeans, previously widely worn, are now a thing of the past. Straight trousers and other looser models have taken their place since they are simple to put on but don't draw attention to the flaws in the legs. These jeans have the added benefit of flattering women of all body types.
9. Ankle Boots
Once a staple of every woman's wardrobe, short ankle boots have fallen out of favor of boot style. However, there are also positives to this transformation. To begin with, short ankle boots became unattractive due to the way they visibly shorten the leg. The second benefit is that you no longer have to waste time figuring out how to wear these shoes with pants and jeans to avoid baring your legs in the frigid air.
10. Tight White Shirt
Even a few decades back, there was a war for these slim-fit white T-shirts, considering how nicely they fit and amped your figure. However, even though we love how well they paired with loose-fitted pants, now is the time for airy oversized shirts. The big shirts are obviously more comfortable, and you won't have to worry about adding on a few pounds; they will cover up for you!
The fashion world is never stagnant, and keeping pace with it might require more energy and will than you think. However, it doesn't mean you must always keep your nose in fashion magazines to ensure you are in trend. The trick is to wear what you like and feel confident in it. So which of these trends do you think deserves a comeback? Let us know in the comments section! And don't forget to keep it stylish!
The following two tabs change content below.