Coconut Oil and Turmeric Face Mask for Oily Skin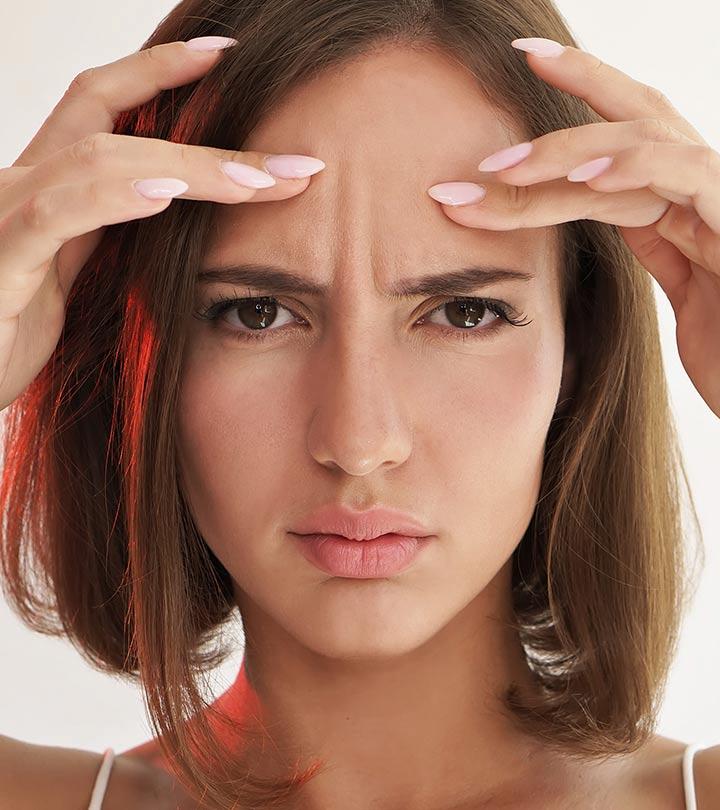 Only the ones with oily skin will understand the true meaning of a forever shiny-skin problem. Dealing with oily skin can be quite tiresome, especially when it comes to taking care of it. This becomes even more tedious when the climate is very humid, because the oil secretion on the surface of the skin increases and if we don't take care of our skin then, it can lead to a lot of problems. The oil secretion can clog our skin's pores and make it a breeding ground for acne. In order to take care of such skin problems, one needs to stay hydrated by drinking lots of water, eating healthy food, and using cosmetic products that have a matte finish and are non-comedogenic as well.
But, wait, there are other, totally organic, natural ingredients that we can use to prevent our skin from becoming an oily mess, and they are coconut oil and turmeric. We can use these natural ingredients in homemade face masks to get the oiliness on the face under control. These two ingredients, together, can reduce the level of sebum production in our skin; and that can help in keeping our skin unclogged, and acne-free.
Why Coconut Oil?
Coconut oil is known to have skin-calming properties and its components are also considered to be anti-bacterial in nature. In fact, it is considered to be an effective moisturizer for acne-prone and oily skin (1). It's a natural hydrator for skin and prevents secretion of excess sebum. It unclogs the pores, heals the acne that is already present on it, and prevents any further acne breakouts from surfacing.
Why Turmeric?
Turmeric, in general, is known to exhibit antimicrobial, anti-inflammatory, anti-neoplastic (prevents formation of tumors), and antioxidant properties which are helpful in treating oily skin (2). Curcumin, an active component found in turmeric has been used in the field of dermatology for centuries. It has the capacity of curing the most trivial to the most serious of skin ailments. Applying turmeric on oily skin will prevent the skin from getting any new pimples or acne breakouts.
After being educated on all of the aforementioned facts, you are bound to wonder as to how you can combine the benefits of these natural ingredients to treat the oily skin on your face. Don't worry, we've put together 3 effective ways of incorporating both these super ingredients in order to treat oily skin the right way. Let's read together.
1. Coconut Oil + Turmeric + Neem
You'll Need:
1 teaspoon of virgin coconut oil
2 tablespoons of neem powder or freshly ground neem leaves
½ teaspoon of turmeric powder
Juice of 1 lemon
Preparation:
In a bowl, add all of the ingredients and mix them well to obtain a lump-free and smooth mixture.
Make sure you don't add too much of coconut oil.
Apply this paste all over your face or you can apply it only on the oilier regions of your face and neck.
Leave it on for about 15 minutes.
You can rinse the mask off with normal water and pat your face dry.
Use this mask once every week for visible, good results.
Why This Works?
We already are aware of the benefits of including coconut oil and turmeric in a face mask and using it on our skin. The addition of neem is like adding another feather to the cap of benefits of this face mask. Oily skin is more prone to bacterial infections, and neem, also known as Indian Lilac, helps in preventing the growth of bacteria. On the other hand, turmeric and coconut oil control the production of oil while simultaneously keeping the skin hydrated (3).
2. Coconut Oil + Turmeric + Fuller's Earth
You'll Need:
1 teaspoon of coconut oil
½ teaspoon of turmeric
1 tablespoon of aloe vera gel
2 tablespoons of Fuller's Earth
Preparation:
The same drill with this too peeps! Firstly, mix all the ingredients well in a bowl.
Apply the resultant mixture evenly on your face and leave it on for a good 15 minutes.
Then, rinse the mask off with some normal tap water and pat your face dry with a towel.
Use this remedy at least once a week to get noticeable results.
Why This Works?
The inclusion of Fuller's Earth along will coconut oil and turmeric have an added benefit for oily skin. This Fuller's Earth is capable of absorbing any dirt, impurities, and excess oil from the pores of our skin (4). This leaves our skin looking clean and fresh. While the Fuller's Earth helps in absorbing the excess oil secreted by the skin, coconut oil and turmeric help in sanitizing the oily glands and preventing them from developing any bacterial infections.
Coconut oil and turmeric can also be combined with various ingredients like orange peel, basil etc. and can be made much more beneficial in treating our oily skin. These two were our favorite picks. Is there any other way you'd recommend using coconut oil and turmeric in face masks? Let us know in the comments below.
The following two tabs change content below.

Latest posts by Shivani K (see all)