8 Common Skin Care Procedures That You Should Keep Your Distance From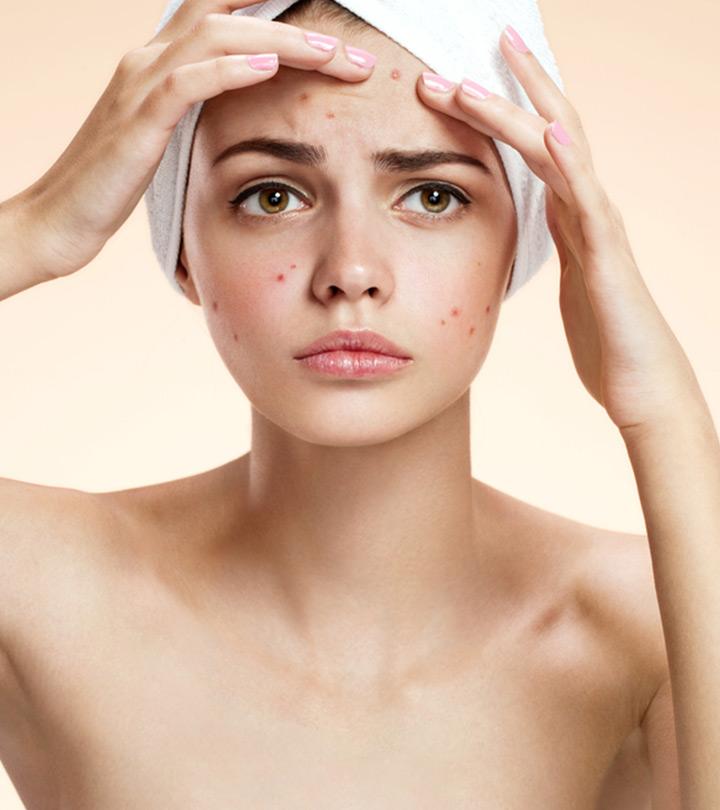 The internet is rife with expert suggestions for improving your lifestyle, skin, hair, and health, but only those who have tried and tested most of them know that not all of them are as half as helpful! Starting from DIY recipes to popular skincare products, not using the one made for your skin type can give way to several skin problems. The skin is a delicate organ that should not be messed with, and instead given the TLC, it deserves. Here in this article, we'd want you to be familiar with the risks of undertaking some of these popular skin treatments. Read on to know them all!
1. DIY Face Masks That Stain Your Skin
If you want to get the benefits of a natural homemade face mask for your skin, it's important to exercise caution while selecting the ingredients. Turmeric, for example, is a common ingredient used in face masks. However, it might leave a yellowish tint on your face that you might not like.
2. Using Coconut Oil On Face
Researchers have shown that coconuts are highly comedogenic. The outcome may be an increased likelihood of breakouts & blackheads because pores are clogged by it. Your body's skin also works the same way. To properly care for your skin, it's best to utilize a product designed for that purpose.
3. Using Lemon To Brighten Skin
Lemons, with their acidic pH of 2–3, are harmful to the skin's acid mantle. Our skin has a pH of around 5.4-5.9, for reference. While lemon juice may temporarily brighten the skin tone, sun exposure can cause blistering and discomfort. For best results, you need to mix a spoonful of honey with one spoonful of lemon juice and let it sit. After about 15-20 minutes wash the mask well and apply a mild moisturizer. Do not step out in the sun without applying sunscreen.
4. Using Apple Cider To Mask Body Odor
Although some people swear by using apple cider vinegar to mask body odor, this is not advisable owing to the powerful acid concentration included in it. If the apple cider vinegar is not diluted, it might cause skin irritation after application. Even if you have to use it, make sure to add one spoonful of apple cider vinegar to a cup of water, and then use a cotton ball to apply it under your arms. This solution is also good for cleansing your face off bacterias, provided you apply a good moisturizer after that.
5. Using Baking Soda & Coffee As An Exfoliant
As an exfoliator, baking soda and coffee powder may help in getting rid of dead skin and dirt on the skin's surface. Nevertheless, this also means that it will leave your skin more vulnerable to dehydration and your skin may completely dry up. Damage to the moisture barrier allows for the proliferation of bacteria in your skin. So even if you use exfoliators like coffee and baking soda on your face, make sure you use a moisturizer to replenish the skin and keep it from drying out.
6. Using Toothpaste On Pimples
Even though this sounds really absurd, some people believe putting toothpaste on your pimples will make them disappear overnight. But guess what, it won't! Don't try to dry out your pimples by applying dots of toothpaste on them. Your skin, specifically your face, is very sensitive and prone to rashes. Furthermore, it might cause a skin condition called contact dermatitis. If you have frequent pimple breakouts, it's best to consult a dermatologist and find out the root cause behind your pimples.
7. Using Steam On Skin
Steaming is good for opening pores and cleaning your face, however, too much steam might cause dryness and irritation to the skin. Make sure the steam is at an appropriate temperature and try to limit how often you steam your face. Collagen is easily damaged by heat, so using steam too frequently might cause early lines and wrinkle formation.
8. Applying Body Lotion On The Face
As a general rule, body lotions are for your body, and they are made to nourish the skin on your body. The delicate skin on your face may feel dry or even irritated after using lotion on them. The body's thicker skin makes it more resistant to harsh chemicals and allows for the use of affordable components in cosmetics. So make sure you invest in a good face cream and a separate moisturizer for your body.
Skincare doesn't have to be all complicated. Once you know what to use, and what not to use, you can maintain healthy and glowing skin. Make sure you consult a skin expert to determine what works best for your skin type. So which of these skin care procedures are you guilty of making? Let us know in the comments section!
Sources
Contact Dermatitis, NCBI
Quantitative Assessment of Citric Acid in Lemon Juice, Lime Juice, and Commercially-Available Fruit Juice Products, NCBI
In vitro anti-inflammatory and skin protective properties of Virgin coconut oil, NCBI
The following two tabs change content below.