9 Cool Ways In Which You Can Reuse Your Expired Cosmetic Products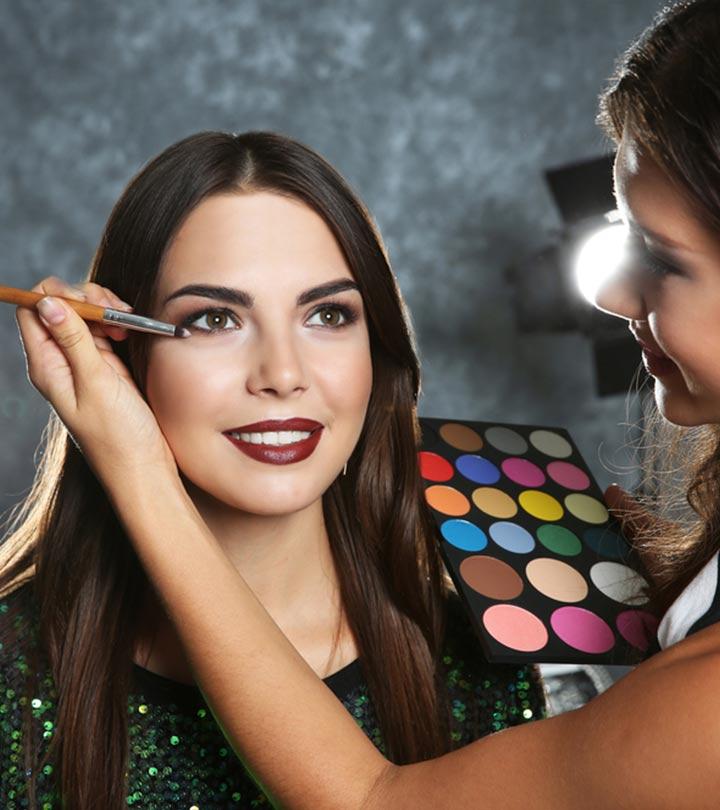 Expired makeup is quite a pain to deal with. Even in the rare cases where you purchase makeup and don't use them in time, getting rid of them can almost feel like you're throwing away all of your money. During this pandemic, you're probably worried about your makeup going to waste as you probably haven't gotten too many opportunities to make use of it. In either case, there are tonnes of things you can do to reuse your makeup. So why should you regularly change your makeup and not use it? Well, expired makeup can give you everything from bumps and burning sensations to rashes and skin-reddening. So don't risk it and check to see if you can reuse some of these expired products. However, you must remember that you should avoid reusing the makeup if it causes you itching or any other issues. Here are nine ways in which you can reuse your expired makeup:
1. Eyeshadow
Eyeshadow is probably one of the most modern forms of makeup that will expire. You can use your expired makeup to make a super cool enamel for your nails. As they say a loss for an eye is a gain for the nails (we're kidding). All you need is a transparent overcoat, mix the shades well, and you are ready to go!
2. Perfume
Well, parting with your favorite perfume can be quite a painful task. Especially if it took you a very long time to find that one perfect scent that satiated all your senses. Well, just because it's expired, and you can't use it on your body, doesn't mean you can't still retain its magic. You can add perfume into your bathwater. It's cost effective because you won't have to worry about buying aroma oils. However, add very little so as not to cause skin irritation. Two drops is enough. You can also spray your perfume on some custom handmade cards that you may want to make for your friends.
3. Mascara
Most brands will say that mascaras expire in about six months, but they can often dry up in only three. You can take out the mascara wand and wash it and reuse it as an eyebrow shaping tool. You can throw away the bottom and simply use the wand as an eyebrow comb or also as a gentle exfoliating lip scrubber.
4. Skin Toner
Most skin toners have a fairly high concentration of alcohol in them and are hence not good to use past their expiry date as they can cause severe burning. You can use the skin toner for cleaning mirrors, spectacles, mobile screens, and glasses as well.
5. Face Oils
Face oils are pretty expensive and if yours have surpassed their shelf life, you should definitely think of making other uses of them. Well, worry not, just mix it with some tea and sugar and ta-da, you have a perfect homemade scrub! Just make sure that you don't go overboard.
6. Lip Balm
You can use a lip balm to massage it into your cuticles to make them clean and can actually be pretty useful if you have a stuck zipper or even to keep your shoes shiny and sparkling. Lip balm can also help keep your feet free of any blisters.
7. Lipstick
You can melt your old lipstick into a container and recycle it into a tinted lip balm. The reason why you should let the lipstick melt first is to kill off all the bacteria before you make use of it as a lip balm. Mix the tinted lipstick with petroleum jelly.
8. Foundation
You can make use of loose foundation in your craft work and art. If you sprinkle some foundation on a painting you made, it will help your painting gain some shine. You can also use facial foundation on other parts of your body as long as it is not too many months past its expiry date.
9. Eye Liner
You can turn your expired eye liner into a marker for wood, mirror, walls and other hard surfaces. Because they are a bright color they can be easily seen from a lot of surfaces and because of their consistency they will stand out against a flat surface and look pretty great. You can also use them for lining any artwork that you might have.
In the end, you can find ways to make use of expired makeup products online. As long as you don't feel too guilty about ditching makeup that is extremely past it's expiry date, you'd definitely find ways of making use of it. If you have any ideas on how to use makeup products that are way past their shelf life, please let us know in the comment section below.
The following two tabs change content below.