6 Fun And Crazy Things Sisters Can Do Before Any One Of Them Is Getting Married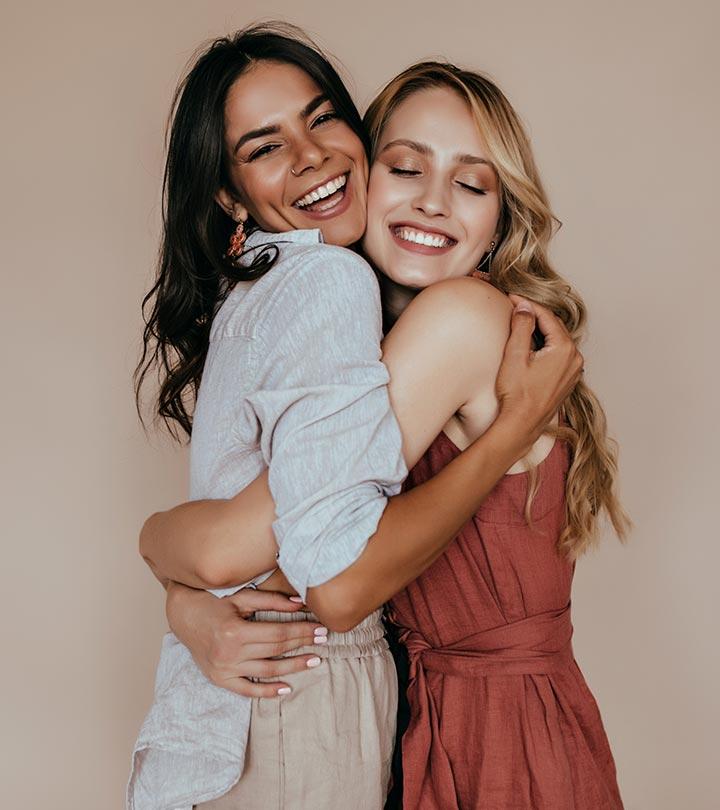 She was your first friend. She was there for you right from the get-go. Who is she? She is your sister. Love her or hate her, you can't really live without her. As someone who is blessed to have one in her life, I can truly vouch for the statement that there is no bond which is as delicate and as strong as those of two sisters.
Imagine having a one-woman army, that's what it is like to have an elder sister. She is the mother-substitute, the coolest style icon for her little sister, the one who did it all before her. Whereas in a younger sister, the elder one gets an unwitting ally, a partner in crime and most of all, an ardent fan for life. Such is the relationship shared between two sisters.
But what happens when you add another angle to this dipole and transform it into a triangle?
Nahi samjhe? We are talking about the one major life-change that has the power to turn your life upside down — marriage.
Well, what can one do in the face of this inexorable change, right? Wrong, before she inevitably hitches her wagon to someone else's you can set aside some time to make some memories that both of you will never forget. Do I have your attention now? Here are a few fun suggestions that you can take into account:
1. Road Trip: Zindagi Na Milegi Dobara-style
Why should boys have all the fun? Get your own ZNMD-style road trip. Don't worry if you can't afford to go to Spain, Saharanpur bhi chalega. As long it's you, and her, and your girl gang, you are bound to have a lot of fun, no matter the location. Besides, don't you think you both should get one adventure of your own before she goes on her conjugal one? And also, remember to use this trip to click amazing pictures.
2. Go For Scrapbooking
If you are someone who has trouble articulating her feelings, this could be the perfect way for you to do so. Spend a day looking at old photographs and reminiscing about the good times you had growing up with each other. Create a time capsule in the form of a scrapbook that will chronicle your relationship since the days of your childhood. You can treasure the end product and keep it with you as a keepsake or you can even gift it to her on her wedding, a reminder of her old life as she enters her new one.
3. Karaoke: Let Your Freak Flag Fly
Nothing gets two sisters to bond together as a fun activity like karaoke. Imagine the two of you getting your old dance routine out in the world, what fun it will be, right? This will also get you two to spend time which is not dedicated to wedding festivities, which in itself can be quite draining. The perfect way for you guys to take a break and unwind.
4. Get Matching Tattoos
Don't worry. Getting a tattoo doesn't necessarily mean it has to be a dragon on your back or the butterfly stamp on your lower back. It can be something that's unique to both of you and minimalist at the same time. For instance, the name with which you address each other on your wrist in simple cursive can be beautifully meaningful and minimalist at the same time.
5. Go For Wine Tasting
This one is dedicated to the wine God, Bacchus. To make the most of the miraculous properties of the wine, which lowers inhibitions, you can squeeze one wine-tasting session a few weeks before the wedding. Not only is it the perfect way to unwind, but it will also give you the chance to ferret out a few tantalizing secrets of hers, the ones she never revealed to you.
6. Go For A Baking Class
Keep this one for a few days before the wedding. This would be the perfect way to end your sister's week out together. Join a class together where you get to learn how to make each other's favorite dessert. It could be cute macaroons or cute cupcakes. And capture the moment for forever by taking a cute picture with your respective desserts. A rather sweet way to end a crazy week, don't you think?
There you go. We have prepared the most fun itinerary for you to spend a crazy-fun week with your darling sister before she bids you farewell. Enjoy the time that you have with her, for this is the last time you will get to spend it in this care-free manner.
Do you have any other suggestions to add to this list? Please let us know about your thoughts in the comments section.
The following two tabs change content below.

Latest posts by Saumya Gaur (see all)