The Dangers Of Wearing The Wrong Sports Bra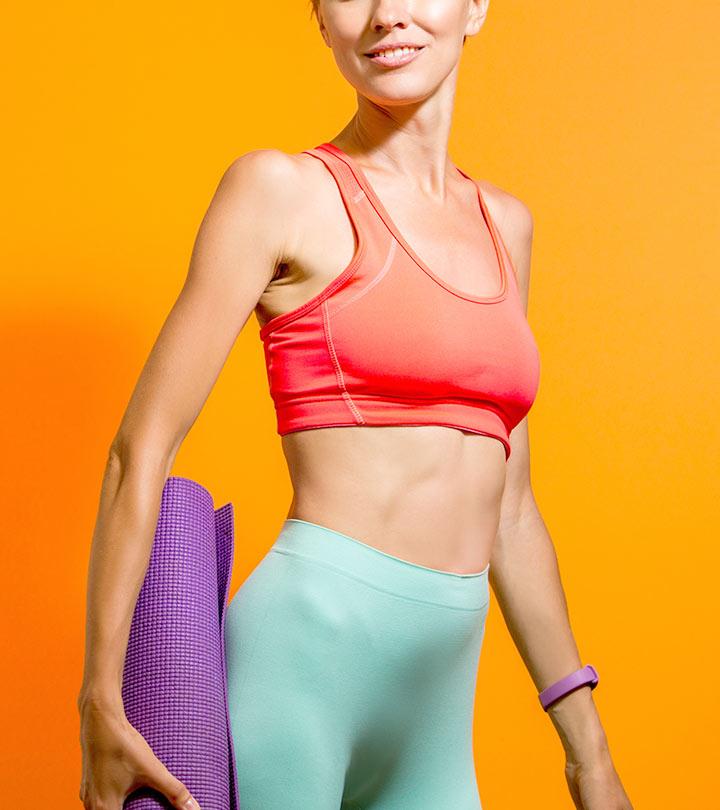 Whether you want to be healthy or look good, exercising is the only way you can achieve your personal goal. However, before you hit the gym and commence upon your workout routine, you should ensure that you have the right gear with you. More specifically, the right sized sports bra. Having this essential item is way more important than you'd to care to think.
How Many Women Wear An Ill-Fitting Sports Bra?
American luxury sportswear retailers, Bandier and Nike conducted a joint survey wherein they found that 80% of women wear the wrong sized bra, which includes both their regular bras as well as the sports ones. Upon discovering this shocking statistic, founder of Bandier, Jenn Bandier, said she was surprised to learn that even her own team members were not wearing the right sized sports bra.
Moreover, in another study conducted internationally by bra brand Triumph, in which 10,000 women took part, it was discovered that two-thirds of all the participants wore the wrong size of bra (1). The study also revealed that almost a third of the women bought ill-fitting underwear anyway despite knowing that it wasn't the right size.
How Does Wearing An Ill-Fitting Sports Bra Impact A Woman's Health?
MD and pain specialist at Stanford Pain & Sports Medicine, NYC, Febin Melepura says that these shocking figures of regular bras also translate to sports ones without a doubt (2). He said the consequences of wearing the wrong sports bra though can be catastrophic.
Melepura explains that when a woman exercises, motion and activity in the breast region increases. In this scenario, the Cooper's ligaments plus the fatty tissues in the breasts try to keep them together (3). However, with regular movement, it can lead to increased stress on the Cooper's ligaments, which will consequently stretch out irreversibly. As a result of the stretching of these ligaments that support a woman's bosom, a woman may experience sagging, damaged connective tissues of the breast tissue, and also breast pain, says Melepura.
He adds that women who have larger bosoms and wear bras that don't fit well could also suffer from issues such as back pain, neck problems or nerve entrapment. Saggy bosoms and stretch marks are also a result of wearing an ill-fitting bra.
New York-based lingerie store, Town Shop's owner, Danny Koch, says that when exercising or indulging in sports, a woman's bosom should not move. He says that woman should take their bosom being closer to their chin than their belly buttons as a basic rule of thumb.
How To Get The Right Sports Bra?
Despite the sports bra being a very important piece of garment for women who work out or are athletic, women are unwilling to spend on this essential item. Koch further went on to state that women are so unwilling to invest in this clothing item that they'd rather wear two old bras (one on top of the other) as a sports bra than a buy a new one for themselves. Shocking!
Nonetheless, he states that the best way to know women are getting the right sports bra for themselves is to get properly measured before buying. He says that breast sizes can vary even from one week to the next as well as due to other factors such as weight changes, heat, pregnancy, etc. Hence, regular fittings are crucial.
His recommendation is that women should ideally not wear a single bra in their wardrobe more than a 100 times in total. That's because the bra tends to accumulate both perspiration and perfume essence, which can render it unwearable over the course of time. Moreover, bras are also damaged due to regular washing and lose their shape and support, rendering them less than ideal for daily wear. Koch, ergo, strongly advises against holding on to a bra longer than necessary.
Reebok's VP of Product Marketing, Barbara Ebersberger, shares the same thought as Koch and says that a bra should never be worn for more than a year in any case. Especially sports bras! She explains that sports bras (regular ones too) are made of certain materials that have limited lifespans, which is why they should be changed every year.
As for the size, she agrees that most women don't wear the right one, but she also adds that finding the right size is not difficult. Marina Sharpe, Shock Absorber USA's spokeswoman says that the right sports bra is essential despite a woman's chest size.
Liza Ndukwe, a senior sportswear designer at Sweaty Betty, also echoes this thought and says that women should select the right impact level along with the right size. She also busts the myth that saggy breasts are the problem of only large-chested women, saying that this can happen to small-chested women too if their supporting ligaments tear.
The right fit of a sports bra, according to Ndukwe, lies in its band size. According to her, the underband should fit tightly as compared to an everyday bra as that is what helps in offering maximum support. She also says that the bra should offer full coverage for the same reason and should be a snug fit, i.e. not loose in any way. As for the straps, they should not dig into the shoulders and the back of the bra should allow free movement.
We hope this sports bra guide helped you! If you have any sport-bra-buying tips to add to this post, do let us know in the comments below.
The following two tabs change content below.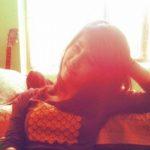 Latest posts by Tanya Arora (see all)