From High School Dropout And Young Mom To Spokesperson For The Mumbai Police, N. Ambika's Story Is Truly Inspirational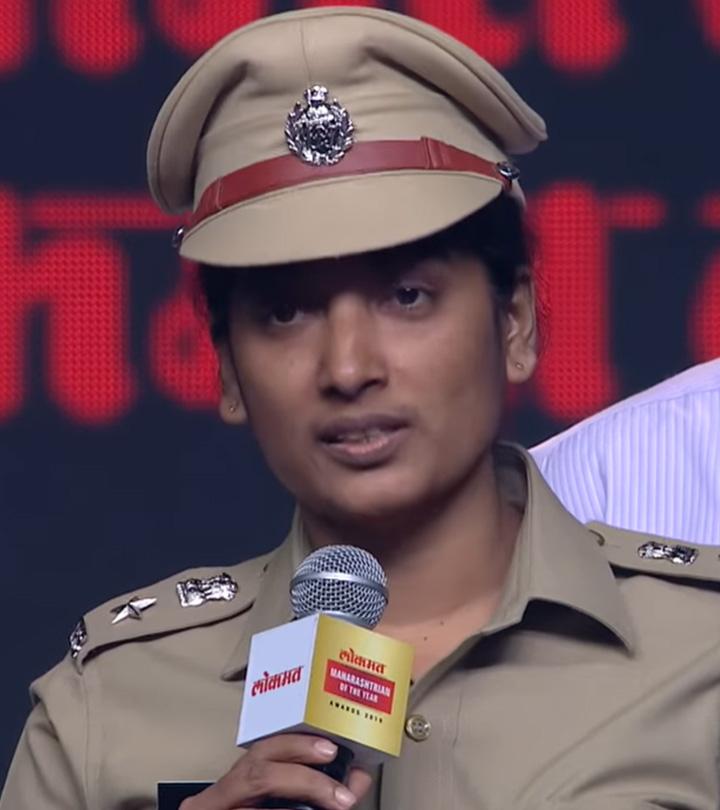 Life can be a strange journey and many of us have to go through numerous struggles to achieve what we want to. N. Ambika didn't start out with dreams of being an IPS officer. At 14, her family decided to marry her off to a police officer and was expected to run his home. However, life had other plans for Ambika and by the time she was the mother of two, a new dream had fostered a home in her mind. So let's take a look at the difficult and unique journey she undertook to achieve success and become the woman she is today:
From High School Dropout To Civil Services Exam Aspirant
On one occasion, Ambika recalls how she had accompanied her husband to the Republic Day parade and watched him salute officers of a higher rank. Curious as to why they were receiving the salutation. Ambika quizzed her husband and found out that they were IPS officers. Her husband informed her that in order to become an IPS officer, one must clear through their civil services examinations. Well, that was all it took for Ambika to catch the fever bug and decide that she too wanted to appear for the civil services examination.
However, the fact that she was a high-school dropout was a hindering factor in her journey. Rather than giving up and moping about her ill luck, Ambika decided that she would finish off her 10th board examinations through private coaching. She later completed her further education through distance learning. And what's incredible is that she was managing to run an entire household and raise both her daughters while doing all of this. Luckily for Ambika, she had a super supportive husband who was ready to step up and take responsibility when she was unable to do so.
Since there was no coaching institute in their hometown of Dindigul, Ambika moved to the city of Chennai to pursue coaching and training. Throughout this time, her husband remained her strongest support system and did everything he could to help her pursue her dreams. He even helped her find accomodation to live in while she was studying in Chennai. Her family stayed in Dindigul and her husband took over the responsibility of raising their children during this time. However, life was no cakewalk for Ambika and she went through three unsuccessful attempts of clearing the examinations. This led to her husband doubting her skills and asking her to return home instead. However, Ambika was determined to not let these failed attempts deter her from doing what she aspired to do with her life.
Success At Last And Current Duties
After giving her fourth and final attempt to clear her examinations, Ambika's success story came true and in 2008, she finally became an IPS officer. After the completion of her training, Ambika was assigned to her first posting in Maharashtra. She is currently the Deputy Commissioner of Police of Zone-4 in Mumbai and is popularly referred to as "Singham lady". Known for being bold, adventurous, and extremely hardworking, Ambika's batchmates had fond and powerful words to say about her character during her days of training.
She is often called for important matters of the state and in 2020, she was ordered to protect the CM of Maharashtra, Uddhav Thackeray, after he had received threatening calls from an unknown number. The number had claimed that they were associated with infamous Mumbai gangster, Dawood Ibrahim. They had claimed that they would be blowing up the residence of the CM. As Ambika is a spokesperson for the Mumbai police, she had to speak out and give a confirmation into the matter. She had stated, "Currently, the matter is being investigated by the Mumbai crime branch and security at Matoshree has been beefed up." The security was covering the entire family of the Chief Minister, including his son, Aaditya Thackeray.
The caller had called up the number twice and claimed to be a representative of Dawood Ibrahim and had asked the person who picked up the phone to put them in touch with the Chief Minister directly. Due to the intensity of the threat, police officials of the highest ranks and orders like Ambika were called in to ensure that there was a threat to the CM's life and property. The criminal, Dawood Ibrahim is currently in exile in Dubai and was known for being one of the most dangerous underworld dons in Mumbai.
It's incredible to see N. Ambika and her wonderful journey towards becoming an IPS officer. While she was lucky enough to have a supportive partner, it was also her own hard work, dedication, and sheer resilience that led her to becoming the person that she is today. We hope her story inspires generations of girls to follow in her footsteps and one day protect the CM of their state as well. Do let us know all of your thoughts on N. Ambika's inspiring story.
The following two tabs change content below.

Latest posts by Niharika Nayak (see all)

Niharika Nayak
Niharika has a passion for all things art, music and travel. During her spare time she likes experimenting in the kitchen, painting pop culture icons and chasing after random street cats. Her dream is to one day own an amusement park so she can ride roller coasters for free.