7 Important Things Engaged Couples Should Discuss Before Getting Married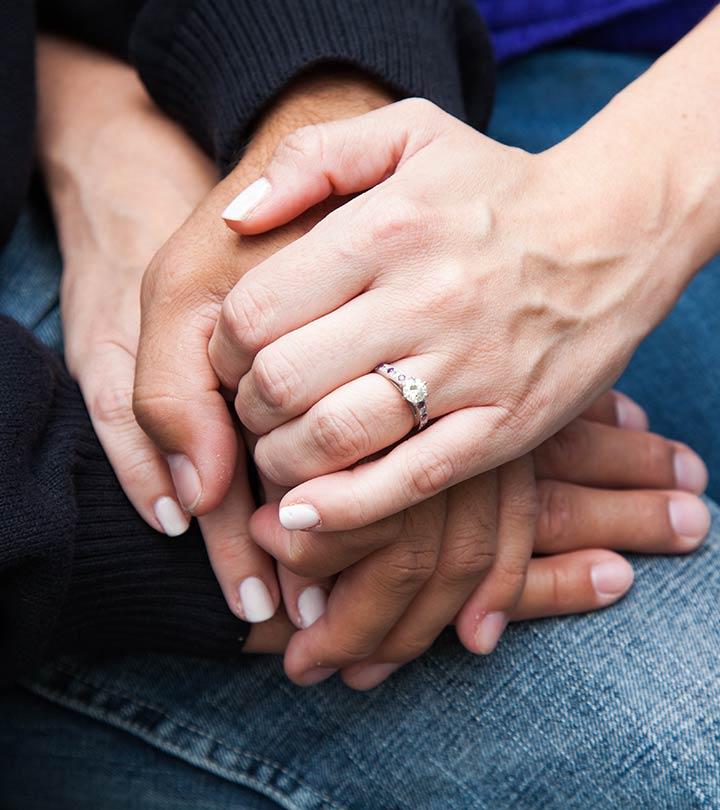 It's a different thing when you are dating your partner. It becomes a whole new thing when you find your forever in him and get your parents involved in it too. And when you get engaged to your SO (Significant Other), the cute, pointless conversations turn into a little more serious ones, right? Of course, the two of you talk about things like marriage, family planning, finance, likes and dislikes, hobbies, religion, etc. Basically, you both engage in conversations that will help the two of you understand how compatible you are as a couple. Because, hello, if you aren't sure, this is the right time to steer away, right? Just kidding! We know you're pretty sure of your partner already if you're engaged.
However, in the drastically changing times of the current world, there are many lesser-explored topics that we think that an about-to-wed couple or an engaged couple needs to explore together. They sure might seem like feeble topics, but they have the potential to play the spoilers in a marriage. Therefore, it's always a good idea to gain clarity on them as a couple. Give it a read and start discussing it with your fiancé.
1. Where Will You Be Living After The Wedding?
Out of the zillion questions that might be running concerning marriage, the one question that forms the foundation here is that of where will you be living with your partner post-wedding. This one's especially for the couples who've decided to not live with their families after marriage.
And ladies, if you have your doubts or are uncomfortable to stay at your in-laws after marriage, this is the right time to express and clear the fear. And if you've already decided to stay separately, then you both should probably pick the locality that's near to your workplaces and start house hunting long before the d-day. There's nothing better than to enter an already well-set home after the wedding, right?
2. What Will You Do When One Of You Have To Shift Due To An Onsite Project?
It's a very practical scenario to think of, if the two of you are working individuals. In case, if ever one of you gets transferred to another city for work, will the other be willing to shift? Or will the other be okay with a long-distance relationship, that too after marriage? There could be many parameters to this question. Therefore, discuss before you tie the knot.
3. Dividing Household Responsibilities
A home runs well if its responsibilities are managed well. And in this age, where both the husband and wife have their own career, it's not a fair decision to put the burden of household work on just the lady. When both equally manage all the housework right from cooking, cleaning, to decorating home — it makes for a happy picture. If either of you isn't the type who'd clean the house, then getting a maid or a home caretaker would be the wisest thing to do. So, discuss all this before the wedding.
4. How To Handle Adverse Situations?
As much as we wish life to be a smooth sail, there will always be times when the tides get really tough to handle. And the same applies to the life post-wedding. Adverse situations like loss of life in your respective families, bankruptcy, losing the job, etc. are the rough tides that could hit your marriage boat. And of course, you cannot talk about it very openly before the wedding. However, speaking about it on a general term is advisable.
5. Upbringing Of Children
Family planning is something everybody discusses. But what about their upbringing? We've often seen how the mother is dumped with all the responsibilities of raising the child. It's a good step to discuss about what kind of parenting the two of you would love to adopt and who would clean the diaper or drop the kid to school, etc.
6. Discussing Over The Past
Marriage is a beautiful institution and to be able to run it in the justest way, one needs to clear the air about their past relationships (if any). This is because, even the tiniest of the spark from the past can lead to a massive fire in your marriage. Therefore, if you've been through a significant event in the past, make it a point that your partner is aware of it. When we say past, it could be your family problems, past relationships, and even a medical condition of yours that not many know.
7. Parents' Involvement In Your Marriage
Especially in countries like India, parents play a vital role and are often the people who are involved in everything concerning the couple. However, what if your partner doesn't like the over-involvement of your parents? If yes, then this should be something you need to be concerned about. Parents' involvement in marriages can lead to marital discord as well. Therefore, the two of you need to agree to a level which is okay for both your parents' involvement in your life post-wedding.
A healthy discussion over the above-mentioned topics will help you get a good perspective about how your life could be after marriage with your partner. Going forward, it will make it easier for your partner and you to sort problems and celebrate special moments. Do you agree with this? Let us know in the comments below.
The following two tabs change content below.