9 TV and Bollywood Divas Who Changed Glamorously After Breakup!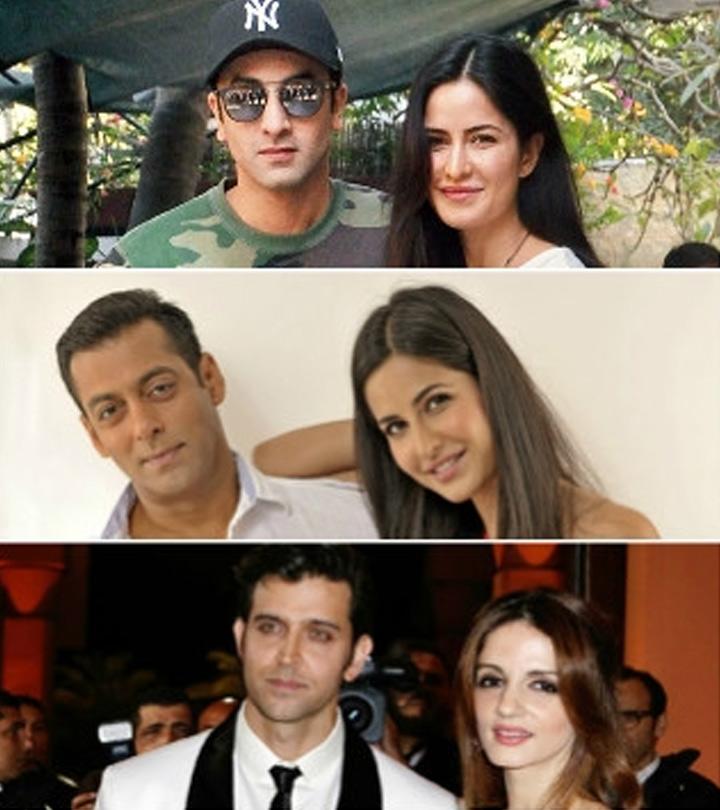 Be it our life, or the life of our stars, heartbreaks, and breakups are never a happy occasion. It's even more difficult when two people part ways after spending a considerable time together. Be it a long and exhausting divorce or a mutual breakup, it's a life-changing event. Sometimes, it leaves the people involved shattered and depressed. But, sometimes it leaves the two partners (now, ex) happy and relieved. Here's a list of actresses for whom their breakup/divorce was a blessing in disguise-
1. Chitrangada Singh
If looks could kill, she would be the murderer of many. Pardon me, if I'm being a tad bit violent here, but this gorgeous beauty is known to have made many a men's hearts skip a beat with her role in movies like Hazaaron Khwaishein Aisi, Inkaar, Desi Boyz, etc. And she sure did break a million hearts when she tied the knot with her ex-husband, Jyoti Randhawa, in 2001. Unfortunately, the ace golfer and Chitrangada broke ties after a series of rough patches. But, Chitrangada didn't let her heartbreak put her in the backseat. She bagged several roles alongside Bollywood A-listers, like Baazar, with Saif Ali Khan, and she also turned producer with the movie Soorma.
2. Malaika Arora
The actress that made Chaiyya Chaiyya an iconic dance number, Malaika Arora, was married to actor-director Arbaaz Khan. In 2017, after 19 long years of marriage, the two called it quits. In an interview post-split, Malaika said that to her, her happiness was more important. She thought that it was better to split rather than being unhappy and impacting their closed one's lives. Evidently, the two have moved on. While Arbaaz made his relationship official with Giorgia Andriani, Malaika and Arjun are reportedly dating. She is happier and she is glowing now, don't you think?
3. Jennifer Winget
From her stint on Dill Mill Gayye to her recent TV serial Bepanah, Jennifer has evolved as a person and as an actress. On the sets of Dill Mill Gayye, she fell in love with her co-star Karan Singh Grover and got married to him. But, as fate would have it, they ended their relationship with a divorce. Karan moved on to Bollywood and has been quite active off the screen, while Jeniffer has managed to garner the attention of many and has become one of the most popular faces on Indian television.
4. Ankita Lokhande
Like most love stories start in the world of entertainment, her's too started with her co-star, Sushant Singh Rajput, on the sets of Pavitra Rishta. The two started dating and became a loved couple among the audiences. But, Sushant moved on to Bollywood and parted ways with Ankita. While the two had a bitter split, Ankita went through a complete transformation and made her career her priority. She even bagged a role alongside Kangana Ranaut in Manikarnika.
5. Aishwarya Rai Bachchan
Just like Sanjay Leela Bhansali's movies are, Aishwarya and Salman's love story seemed like a fairytale. But, due to unpleasant incidents and an abusive relationship, Aishwarya bid farewell to Salman. And like they say, the rest is history. Today, Aishwarya is happily married to Abhishek Bachchan, and enjoying her life as a proud mother, and a successful actress.
6. Jacqueline Fernandes
Although we don't know when Jacqueline started dating director Sajid Khan, we know that the breakup was quite ugly. But, good for her, because once she was out of this relationship, she pretty much climbed the ladder of success. She acted in movies with Salman Khan and is quitein demand in the industry.
7. Kalki Koechlin
Podcasts, off-beat movies, campaigns, YouTube videos, plays, events, name it and she's there. This talented actress who debuted in Dev D, married Anurag Kashyap to only to file a divorce later. But, that didn't stop her from anything. She's been much more active in the industry now and is one of the most sensational and vivacious names in the movie business.
8. Katrina Kaif
Katrina Kaif, before she became the fitness freak and the peppy person, was known for her high-profile relationships and breakups. After a relationship with her godfather, Salman Khan, she dated Ranbir Kapoor. For reasons best known to her, both the relationships failed. But, we can see a changing career graph with great item numbers, superhit movies and what not. She has stepped out of the shadows of men and has made a mark for herself.
9. Deepika Padukone
Before DeepVeer happened, there was Ranbir. We don't mean to be sadists here, but that was a stepping stone in this beautiful actress's life. She called it quits with him after a heartbreaking incident, and sank into depression. But she rose up again and transformed into a brilliant actor. She is the reigning queen of Bollywood now and is happily married to Ranveer Singh.
Breakups and failed relationships are not the end of the world, but just a part and parcel of life. Sometimes, they are truly a blessing, just like it was in these beautiful ladies' lives. What do you think? Let us know in the comments below.
The following two tabs change content below.

Latest posts by Anjala Farahath (see all)

Anjala Farahath
Anjala Farahath is a 23-year-old tall mess under a hijab, trying to fit into the world of crop top while traveling nonstop, converting her passions into her job, and occasionally soaking in the raindrop. Do you think she needs to stop?