Quarantined & Bored? DIY Tips To Care Of Your Fashion Accessories The Right Way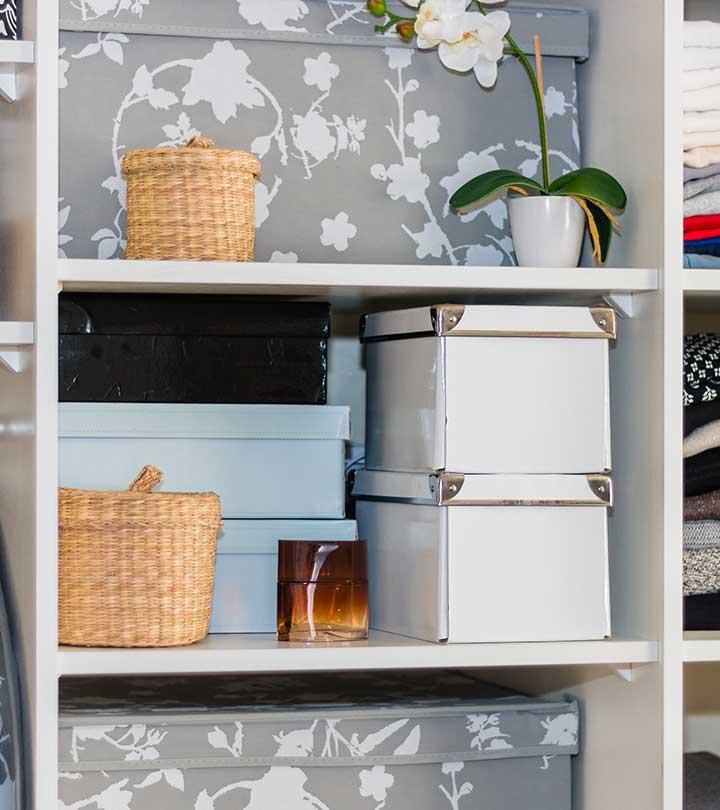 Self-quarantine has its benefits. We finally have enough time to organize our lives as meticulously as we want. Precious time which you can spend catching up on tasks that have been due for months. One of them being cleaning and organizing your closet.
When you are in the process of doing so, don't forget the fashion accessories that are as important as the clothes in your wardrobe. Don't worry, here we have some simple DIY methods with which you can take care of your fashion accessories the right way.
Sneakers are a go-to accessory when nothing else sits right. On top of it, it is more comfortable than a pair of heels. We tend to reuse sneakers frequently without caring about it's wear and tear until we notice it getting discolored. Therefore, take this time to clean out those comfy sneakers you have lying around in your shoe cabinet. Mix half a tablespoon of hydrogen peroxide with one table spoon of soda and make it into a paste by adding some warm water to it. The sole can be cleaned with the help of toothpaste. Wash it with water and dry it in the sun.
Taking Proper Care of Belts
A belt acts as the accessory that brings your entire outfit together. Open the drawer to unroll those beauties and you will notice cracks on them. Doesn't matter if it is faux, or genuine leather, belts need to be taken care of, if you still want to add that splash of color to your somber outfit. Belts can be easily cleaned by a wet piece of cloth. Straighten them out and let them hang in your closet for a while.
Handbags are our survival kit when we head out of the house. Yet, we don't treat it with as much respect as it deserves. We throw our handbags on the couch or just let it rest on the floor when it gets too heavy for us. To make sure that your handbag is devoid of any harmful germs, clean the surface of your handbags with anti-bacterial wet wipes.
Avoid storing your handbags in damp places. Materials like leather, or rexine are susceptible to bacterial and fungus growth. Keep your handbags dry and dust-free by wrapping them in old clothes or fabric bags. Retain their shape by stuffing them with newspapers.
Your jewelry may lose its bling if it is left in the open for long durations. Store your jewelry in soft tissue paper or cotton pads and keep it in airtight containers. Even pure silver or gold jewelry can look dull as the years pass by. Take two tablespoons of baking soda and mix it with half a cup of vinegar. Soak the jewelry in the mixture for two to three hours. Once soaked, rub it gently with a toothbrush and you will notice that the bling is restored.
Cleaning Make Up Brushes And Sponges
Frequently cleaned make-up accessories prevents bacterial infections or breakouts. All you need is baby shampoo and some anti-bacterial agent, like tea-tree oil. Soak your brushes in the soapy mixture. Be careful not to insert it all the way in, as it may affect the glue holding all the bristles together. Rinse it and pat it dry with a clean towel. Place the brushes on a towel to dry thoroughly.
Make-up sponges can also be cleaned with the aforementioned easily accessible mixture. Soak the sponge in the mixture for 20 minutes. Since the sponge is super absorbent, make sure to squeeze out the absorbed mixture. Rinse thoroughly under the tap. You can also use a diluted mixture of your liquid dishwasher to get rid of those tough make-up stains.
So now that you have these DIY tips, utilize your time, and give your make-up accessories the much-needed care it deserves. Happy cleaning!
The following two tabs change content below.