11 Dressing Rules That Everyone Should Learn Once And For All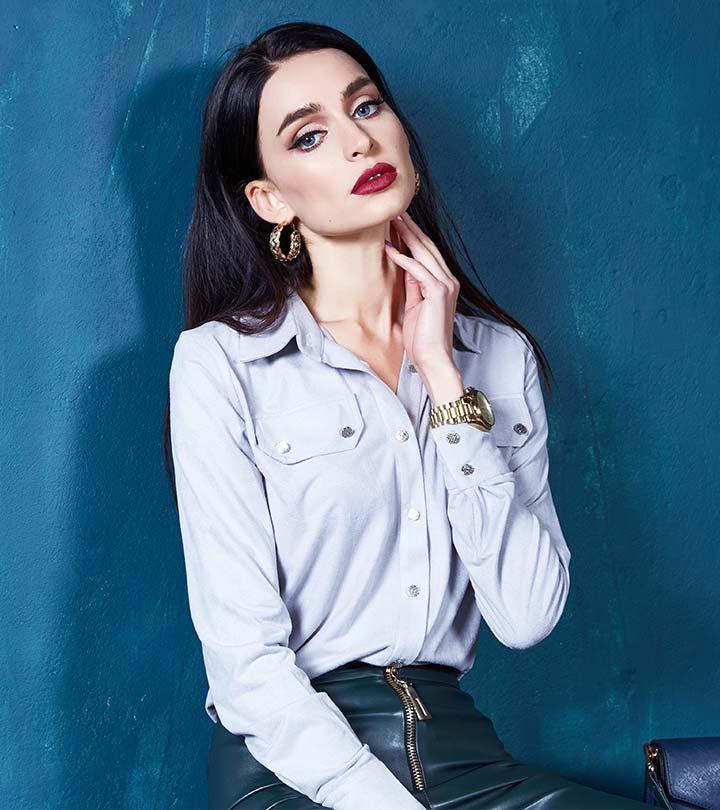 "What you wear is how you present yourself to the world, especially today when human contacts are so quick. Fashion is instant language"
– Miuccia Bianchi Prada
The way you present yourself does matter a lot when it comes to a formal presentation in office or a client meeting. As they say, the first impression is the last impression. It is not just restricted to the way you speak or the things that you speak, but it is also very much applicable to the way you dress up.
Clothes define an individual's personality. And that is why we are here to help you look your best wherever you go. So, here are 11 tips to help you make that first good impression!
1. Top Two Buttons Of A Shirt Can Be Kept Open
Whenever you wear a shirt or a blouse, make sure that the top two buttons are kept open. Though it is not a mandatory thing to do, it will help to increase your comfort level.
2. Always Close Your Jacket's Middle Button
A usual day at office needs no special clothes. But if you have to attend a meeting, it is essential that you choose the right clothes and wear them the right way. Whenever you choose to wear a single-button jacket to the office, always remember to keep the button closed. And when you choose to wear a two-button jacket to office, always fasten the top button.
3. Minimal But Matching Jewelry Is A Cherry On Top
An important point to remember when dressing up formally is that one should always pick minimal jewelry. A pair of earrings and a bracelet would work wonders. Also, another point to note is that one should always prefer matching jewelry.
4. Wear A Tie The Right Way
Wearing a tie to work looks smart on certain occasions. But it is important to wear it the right way. When wearing a tie, make sure that it is in contrast to your shirt color, although this is not always necessary. One crucial thing to note, however, is that the length of the tie should be such that it touches just below the upper edge of your belt.
5. Miniskirt Or Cleavage? Pick Only One
Miniskirts make a nice option for formal wear. However, it is essential to not match it up with a low-neck top as that makes it too revealing and might leave a bad impression on others. Hence, go for either one – miniskirt or a low-neck blouse.
6. Tie Or A Jacket? One At A Time Looks Good
Whether one chooses to wear a tie or a jacket for a meeting is their personal choice. But, wearing both at the same time does not look good. Either you opt for a tie or a jacket – but not both simultaneously.
7. Little Cleavage Is Good, But Not When You Are In Office
Thinking of what to wear to office on a regular day? Well, you can go for a subtle colored top with trendy black denims. That being said, while choosing what top to wear for office, one should always bear in mind that it should not be revealing. Choose a top that will define your personality. You can play with colors and contrasts. Avoid wearing low-neck tops to office/meetings. You can reserve them for parties, functions, and girls' night outs.
8. Do Not Wear Crop Tops To Office
Crops tops are not an office wear thing. There are several instances when you can pair up a crop top with nice low-rise denims and a statement necklace or a pair of matching earrings. However, when it comes to office, a formal and subtle look always works wonders.
9. Tucked-In Shirts Go Well With A Belt
Someone once said men look smart in formal shirts. But so do women! Especially when they tuck in their shirts. But while doing so, one should wear a belt too. Tucked-in shirts should always be paired with a belt to give that complete look.
10. Wear Matching Belt And Shoes
Whatever color belt you choose – be it black or brown, make sure you wear the same colored shoes as well. That makes you look well-dressed and assures you of a good impression on your colleagues.
11. Remember To Take Off Tags When Wearing New Clothes
A very basic thing to remember when you wear new clothes! Tags should never be visible when you step out wearing new clothes. Even when you wear used clothes, there are, at times, tags displaying the size of the top, or some instructions that might be visible. In such instances, one should always hide/remove those tags.
Be it a formal day at work or a party at your best friend's place, make sure to choose the right clothes and pair it up with trendy earrings and classy shoes – and you are good to go!
Stay tuned to StyleCraze for more such fun tips and tricks about fashion and lifestyle!
The following two tabs change content below.