Skinny Sipping: Best Weight Loss Drinks To Help Shed The Pounds Fast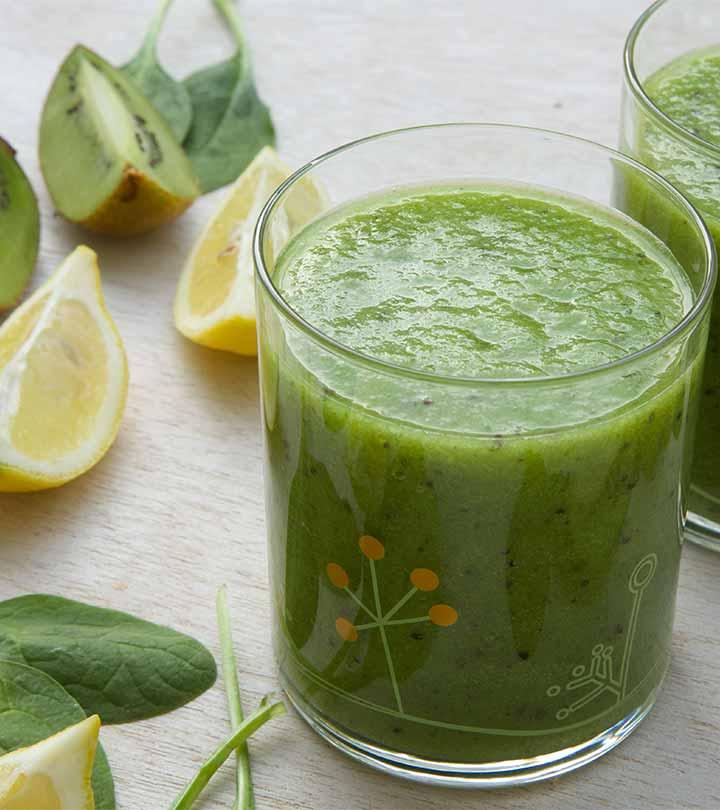 Is your muffin top starting to become so conspicuous that it has become a constant worry gnawing at the back of your mind? Did the voices in your head and their constant reminders finally compel you to take on a detox journey, but you stopped short because you didn't know how to go about it?
We know weight loss needs counting calories, keeping hydrated, and eating clean. But we don't always know what to eat or drink, and how that impacts our weight loss. So here are a few videos that will help you narrow down on what to drink while you are on this journey:
1. Lose Water Weight Quickly! Try These Amazing Diuretic Drinks
Sometimes, weight loss is followed by occurrences of bloating and water retention, and neither are healthy implications. What you need is a quick and safe way to eliminate such instances of water retention. This is where diuretic drinks can help you out. They impact your body by cleansing it and flushing out excess water as well as salts and other toxins. This video gives you two simple home remedies to rid your body of that excess weight. They also keep you hydrated and in optimum shape for another grueling workout session at the gym.
2. Detox Your Body From Sugar Without Going Crazy! Try This Incredible Hack!
Sugars are the most unhealthy additions to your food. They are composed of complex structures that do not easily break down. Instead, they increase the levels of sugar presence in your blood and reduce your insulin sensitivity. Complex sugars also build a repository that puts more pressure on your liver and increases the level of bad cholesterol in your blood, putting you at the risk of developing heart diseases. Mostly importantly, sugars contribute heavily towards obesity and need to be done away with. This video will arm you with better techniques to battle sugar.
3. The Ultimate Guide To Losing Weight: Yummy Slimming Smoothies
Another great trick to help you in your weight loss journey is preparing a wholesome breakfast smoothie that is replete with all the necessary nutrition. It also packs in the necessary push you need every morning to start your day. Smoothies are like a complete meal in themselves, with adequate carbs, proteins, vitamins, and nutrients. You can also choose to make yourself a smoothie after a strenuous workout session in the gym. Or if you are feeling hungry, just whip yourself a smoothie. There is really no 'best time' for an energizing glass of delectable smoothie as you will find out in this video.
4. A Low-Carb Smoothie Recipe For A Healthy You!
With regards to weight loss, calorie counting is of utmost importance. Most of our weight loss programs fail because we do not keep track of our calorie intake. But now, you can do that with your every morning smoothie. It is a refreshing drink filled with enough carbs to see you through the day. Your smoothie can be high in protein, made specifically to suit your post-workout nutritional requirement. The best thing about a smoothie is that you can whip up a low-calorie smoothie that is both nutritious and extremely filling in absolutely no time. And here is a video to help you experiment with your smoothies.
5. Looking For A Body Detox Cleanser? You Can Make It At Home. Here's How!
Our bodies are loaded with toxins from all the exposure to the environment and our bad eating habits. Just like we need to clean the environment of the pollutants, we need to cleanse our bodies of all the internal pollutants. For this purpose, we need some effective cleansers to flush out the toxins from our body. However, you don't need expensive treatments to accomplish this. Home made remedies with carefully chosen natural ingredients can help make the most effective detoxes for you. These are easy to make, extremely cost effective, and impart maximum benefits for your health.
Hope these videos have helped you figure out the best choices of drinks for weight loss.
The following two tabs change content below.