5 Ways To Make Chemical-Free Cosmetics At Home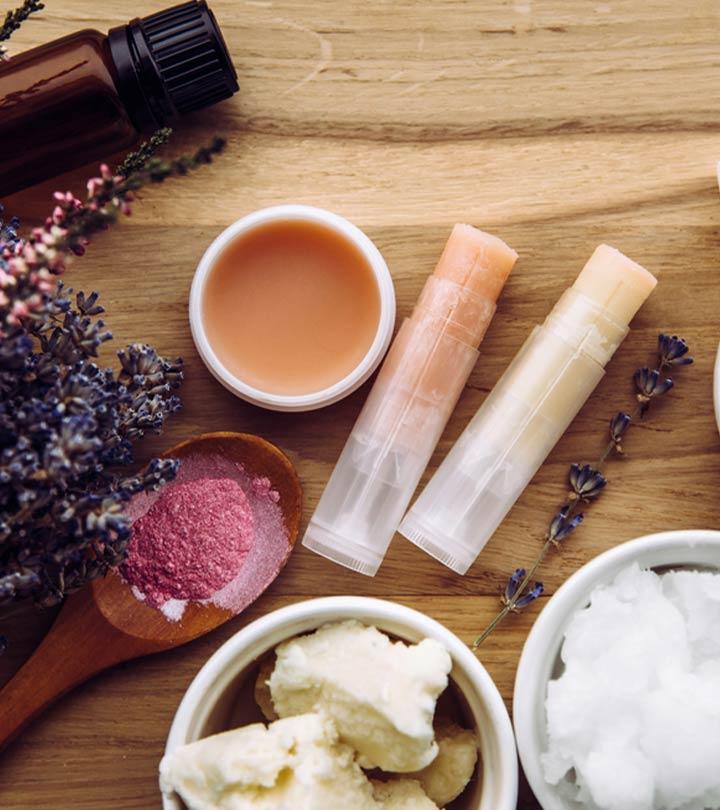 When you think about how makeup products like lipstick or foundation are made, you probably imagine big factory machines and people in lab coats checking on them. Well, that is exactly the way cosmetics are made in a commercial setting. However, did you ever wonder what would happen if you could make your own beauty products from scratch? Even though it might not be as long-lasting or fancy as the commercial ones, yours will undoubtedly be free of chemicals, and also, you can choose the ingredients that suit you the most. Here are some of our favorite makeup recipes to keep your skin glowing and healthy. Read on to know them all!
1. Moisturizer
This homemade moisturizer is both simple to make and super effective on skin.
Ingredients:
1 tablespoon Aloe vera gel
10 drops of coconut oil
1 capsule of vitamin E
Container
Directions:
Get the coconut oil and aloe vera gel & combine them in a dish. Pop the vitamin E pill and add it to the mixture. You could also use almond oil if you don't have the vitamin E pill. Combine the three components and place them in a compact container for later use. Put it to use as needed.
If you need extra, just increase the amounts of the components.
2. Kajal
Those who consistently leave home with their kajal eyeliner will love this recipe.
Ingredients:
7-8 almonds
Diya (a little clay vessel)
2 glasses
A few drops of oil, such as almond or castor oil
Steel plate
A spoon
A container
Directions:
Put some almonds in the diya and roast them until they are thoroughly charred. Hold the diya with the flaming almonds between the two glasses, and place them at a comfortable distance.
Ensure the steel plate hovers directly over the diya by setting it on the glasses. If you want to collect enough soot for the kajal, keep the container from getting too far away from the Diya. Hold off extinguishing the diya until the flame has completely burned out. Then, wait two hours before handling the plate again. You may flip it over as soon as the plate has cooled thoroughly. Soot should cover the inside of the container. The soot may be removed by placing just a few drops of almonds or castor oil on the plate and then scraping it off. Blending the soot and oil together should provide a thick paste. Put the concoction in a compact storage container. Add almond or castor oil if you prefer a thinner or thicker kajal. It also works great as a liner.
3. Lip Balm
Lip balms may be made at home with a few basic materials, and you can learn how to make it on your own by reading this!
Ingredients:
1 tablespoon of coconut oil
1 tablespoon of beeswax
Essential oils
A piece of lipstick (for color)
Container
Directions:
Put the beeswax and coconut oil into a bowl. To melt the two, place the bowl over the hot water and stir constantly. Throw a few drops of your preferred aromatic oil. Put a tiny bit of lipstick to change the color. Leave it in a sealed container to harden. You may now apply lip balm.
4. Hair Mask
Your hair's health may be maintained by using a home remedy every two weeks. If you want silky, smooth hair without spending a fortune on salon treatments, keep reading to learn a simple, at-home hack.
Ingredients:
Egg white of an egg
3 tablespoons of curd
1 spoon of lemon juice
2 tablespoons of almond or coconut oil
Directions:
Separate the egg white and put it in a bowl. Stir the curd in until there are no more lumps in it. Put in lemon juice, add coconut or almond oil, and stir it together. The consistency should be manageable. Apply it from the roots to the ends, and let it sit for at least two hours. Use shampoo and conditioner to clean your hair.
5. Shampoo
There is a formula for making chemical-free shampoo. Keep reading to learn the steps to creating your own shampoo!
Ingredients:
2 spoons of shikakai powder
1 tablespoon Reetha powder
1 tablespoon amla powder
Water
Directions:
Combine the shikakai, amla, & reetha powders in a basin. To modify the consistency, add water a little at a time while stirring constantly. The surface of the mixture should resemble a paste rather than solution. When the mixture is the right consistency, shampoo your hair as usual by wetting it, applying it from scalp to ends, and massaging it in. Since reetha powder is included, you may expect an excellent foaming action.
So now that you know how to make your own beauty products, you can experiment with natural colors and essence to make them even more appealing. So which of these products will you make first? Let us know in the comments section!
The following two tabs change content below.