Reusable Silicone Sheet Masks And 8 Other Eco-Friendly Beauty Products To Check Out Now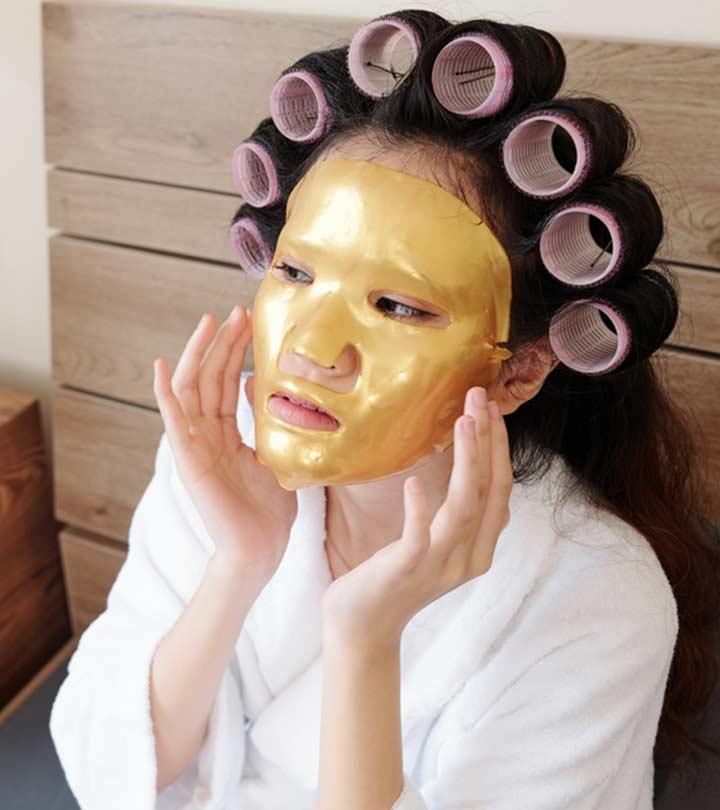 If you are looking for ways to lessen your impact on the environment, we hear you. You've probably researched the ends of the earth to find eco-friendly alternatives to the regular products that you use. If you are looking to lessen your carbon footprint on the planet but don't want to compromise on your skincare habits, then we have some great alternative products that you can switch to using. If you like to indulge in the occasional day of self-care and like to use Korean sheet masks, you probably know that they can create a large amount of waste. Well, what if we told you there was a more eco-friendly alternative? Check out this list to see nine eco-friendly products that you should be using instead of using single-use products:
1. Organic Coconut Oil
Organic coconut oil has many health benefits and is excellent for your hair as well as your skin. You can replace your bottled moisturizing lotions with organic coconut oil, and you can even use the coconut oil as a hair mask before you wash and shampoo your hair. Coconut oil may protect your skin from the sun's ultraviolet (UV) rays. Oil pulling and gargling with virgin coconut oil can be pretty great for the health of your teeth and can have a teeth-lightening effect.
2. Reusable Silicone Sheet Masks
Reusable silicone sheet masks are pretty effective and can easily replace your regular single-use sheet masks. Silicone sheet masks are able to create a sealed environment to lock moisture in, so it doesn't absorb any of the product like a cloth sheet mask would. Most reusable silicone sheet masks can last for an entire year, so it's a good idea to use one for yourself and not share it. These sheet masks don't dry out as quickly as single-use sheet masks do.
3. Cloth Nursing Pads As Makeup Removal Tools
Cloth nursing pads are made for breastfeeding mothers, but you can also purchase them and use them as makeup removal tools. Rather than buying single-use cotton pads, you can make use of these reusable cloth nursing pads. They are machine washable, so you can easily clean them after you are done removing your mascara or eyeliner. You can also use them to take off nail polish.
4. Reusable Glass Pump Bottles
You can use a reusable glass pump bottle to store your lotions and creams instead of purchasing lotion bottles. You can always buy extra-large bottles of your preferred products and fill them in the glass pump bottles as needed. They are easy to clean after use as well.
5. Bamboo Baby Washcloths
You can buy a pack of bamboo baby washcloths and use them as a makeup removing wipe. Rather than using single-use products, this is an excellent way to wash and reuse the washcloth. The material is perfect for you to add coconut oil and wipe away your makeup. You can also dip baby oil on the washcloth and use it to wipe off your makeup.
6. Apple Cider Vinegar
A bottle of apple cider vinegar has plenty of benefits and uses. You can use it as a clarifying rinse for your hair to rinse out impurities. You can also dilute it with water and use it as a facial toner to improve your skin's texture. Apple cider vinegar can be an elixir for your hair and contains a good dose of Vitamin C and B. The alpha-hydroxy acid present in the apple cider vinegar can act as an exfoliant for your scalp. It also contains anti-inflammatory properties that can even help get rid of dandruff.
7. Bamboo Hair Brush
A bamboo hair brush is made with biodegradable components and handles that are made of bamboo. Bamboos are a fast-growing wood and are hence easier to source and make materials out of. You've probably seen many organic brands selling organic bamboo toothbrushes, and they are truly better for your mouth and the environment.
8. Raw Shea Butter Bar
You can use a bar of raw shea butter to make your own lip balms, lotions, body butter, and plenty of other products. Raw shea butter works as a great moisturizer for your skin and provides relief to sensitive and cracked skin. It can relieve itchiness and reduce irritation from shaving and waxing. And shea butter won't leave your skin feeling oily.
9. Facial Cleansing Bar
A face cleansing bar will last you longer than a regular face wash would, and you can even cut it up into smaller pieces to make it easy to slip into your purse and carry it around wherever you go. We all know that feeling of going on a camping trip and accidentally forgetting our face wash at home.
It's always a good idea to try to live a more sustainable life. Cutting down your carbon footprint will not just be beneficial for the environment, but it will help you lead a more guilt-free lifestyle too. Do you make use of any eco-friendly products? Let us know in the comments down below!
The following two tabs change content below.

Latest posts by Niharika Nayak (see all)

Niharika Nayak
Niharika has a passion for all things art, music and travel. During her spare time she likes experimenting in the kitchen, painting pop culture icons and chasing after random street cats. Her dream is to one day own an amusement park so she can ride roller coasters for free.