9 Times Kareena Kapoor Gave Us The Best Dialogues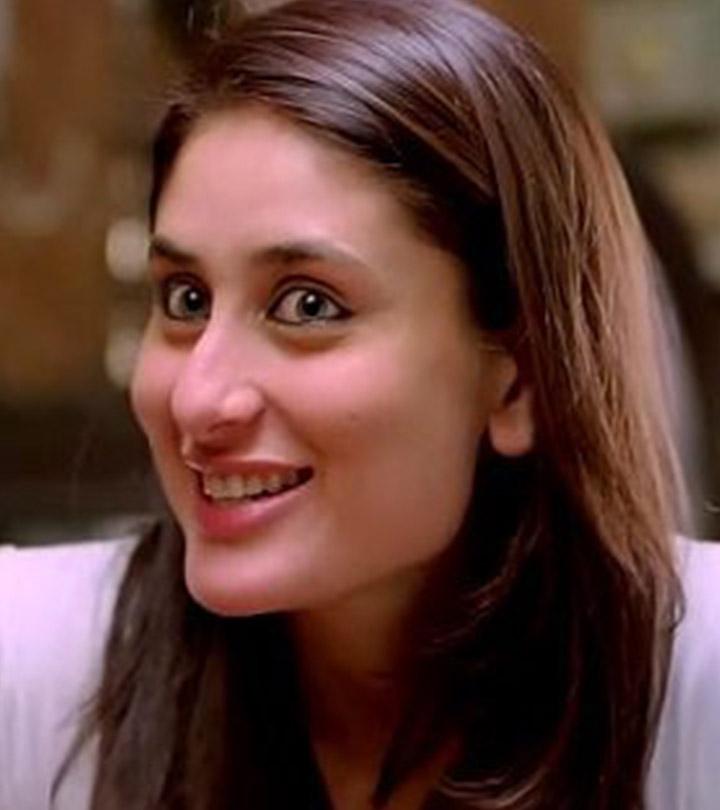 Kareena Kapoor is undoubtedly one of the favorite Bollywood actresses of all time. Her charming smile and killer eyes can capture anyone's gaze. But most importantly, her talent to bring the character that she's portraying on the screen into life is impeccable. Also, her versatility amazes us with every movie. The talkative girl in Jab We Met, the Diva in Kabhi Khushi Kabhi Gham, the nerdy medical student in 3 Idiots, and the actress Mahi in Heroine are all characters we can never forget. Throughout her career, she has done many movies that are excellent even if some of them may have disappointed us.
And in these amazing movies, we've seen some of the best characters like Geet, Piya, Poo, and Mahi — all of them nailed perfectly by Bebo. In this article, we bring you some of the best and most memorable dialogues that Kareena has given us. If you're a Bebo fan, you're in for an amazing ride! So, what are we waiting for? Christmas? *wink*
1. "Main Apni Favorite Hoon" – Jab We Met
Geet from Jab We Met taught us to love ourselves and never let the child inside us die. She's bold, fun, and neurotically impulsive! We can't help but fall in love with Geet and her endless chatter. When Aditya asks Geet if she likes herself a lot, Geet shoots the dialogue "Main apni favorite hoon." And we hope each one of us will find it in ourselves to repeat what she said.
2. "Koi Doubt Mat Rakhna…Sikhni Hoon Main Bhatinda Ki" – Jab We Met
Now that you've read the soft-hearted dialogue of Geet, here is one that can make you LOL. If you've watched the movie, you would definitely remember this scene in which Kareena gets all worked up and screams at Shahid because she misses her train. Standing on the peak of realistic acting, Bebo's face becomes awfully pink by the time she's done with this scene. And we totally love her dedication to portraying Geet.
3. "Aap Jo Yeh Bol Rahe He, Iske Paise Charge Karte Hai Ya Yein Muft Ka Gyan Hai?" – Jab We Met
When Geet gets stranded on a poorly crowded railway station, every man in the vicinity including the station master himself adds to her discomfort. This scene perfectly pictures one of the worst nightmares of every girl in the world (especially in India). However, instead of crying or exposing her inner fear, Geet decides to stand bold and be humorous to keep danger away. When the station master showers his advice on her about the things that can happen to a lone girl at a railway station at mid night, Geet sarcastically asks him if he's charging for his advice.
4. "Tumhe Koi Haq Nahi Banta Ki Tum Itni Khubsoorat Lago" – Kabhi Khushi Kabhie Gham
Remember the long, introductory scene of Pooja a.ka. Poo in Kabhi Khushi Kabhie Gham? The 1983 song, "It's raining men" by The Weather Girls was played in the background as the Diva gets ready for her day. Even though Karan Johar had to face a legal suit for the use of this song without prior permission, it was totally worth it. Once Poo is done with her beauty rituals, dressing, and makeup, she looks into the mirror and asks herself how dare she look that beautiful and she had no right to look this good! Come on people! Let's admit that Poo is the ultimate Bollywood Diva of all time.
5. "Fat-Free………….?" – Kabhi Khushi Kabhie Gham
Of course, Poo doesn't eat Ghee-dripping parathas! She comes to the dining table and checks if there's anything fat-free for her to eat, like many of us these days do, right?
6. "Kaun Hai Yeh? Jisne Dobara Mudkar Mujhe Nahi Dekha?" – Kabhi Khushi Kabhie Gham
Poo is one of the most popular girls in college with whom guys are dying to go to prom. But when the new kid on the block Rohan, the character played by Hritik Roshan drives in, he doesn't care how good-looking and sassy Poo is. Out of wonder, she thinks about the guy who didn't turn back and look at her twice.
7. "Tum Gujarati Log Itne Cute Hote Ho … Par Tum Log Ka Khana Itna Khatarnak Kyun Hota Hai … Dhokla, Fafda, Handva, Thepla … Aaise Lagta Hai Jaise Koi Missiles Hai" – 3 Idiots
Piya, a medical student and moreover the daughter of the Principal of Rancho's (Aamir Khan) college climbs into his room at midnight after getting drunk. If you guys remember this movie, this scene is one of the cutest and most romantic ones ever. Right?
8. "Hamesha Mard Hi Galat Nahi Hota, Aurat Bhi Galat Ho Sakti Hai. Lekin Hamara Mind Set Hai…Agar Mard Kisi Aurat Ko Thapad Marta Hai, Tab Hum Kehte Hai Ki Bada Zalim Mard Hai Aur Agar Koi Aurat ,Marti Hai, Tab Bhi Hum Mard Ko Hi Galat Mante Hai" – Aitraaz
Well, feminism supports equality and not an upper hand for women. Many women fail to understand this and they take advantage of their rights in the wrong way. In the movie Aitraaz, Priya, the character played by Kareena reminds us of this.
9. "Tum media walo ko film scripts likni chahiye. Heroine ne gaadi kharidi toh businessman ne gift kardi; diamond kharida toh engagement ho gayi, aur God forbid Dubai gayi… toh uska rate card ban jata hai!"- Heroine
Mahi in Heroine portrays a bold actress who isn't afraid to speak her mind. This movie and the character bring under the spotlight the many emotions and struggles of actresses in the industry.
Undoubtedly, this list is "pretty amazing huh?" We hope that Kareena gives us more such dialogues to cherish in the future. Which one of these Bebo dialogues are your favorites? Let us know in the comments section below. Like this article? "Tell us how it wassssss"!
The following two tabs change content below.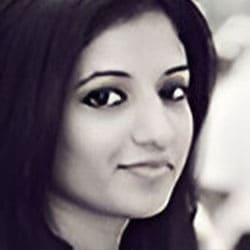 Latest posts by Chaitra Krishnan (see all)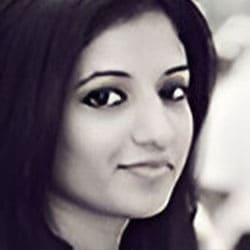 Chaitra Krishnan
Chaitra is a passionate writer and fashion enthusiast. A fiction fan and poetry lover, she goes by the motto "When life throws lemons at you, mix the juice with some honey and get rid of your tan!" Also, jumps at the word "Sale".