Skin Care Ingredients Your Skin Will Thank You For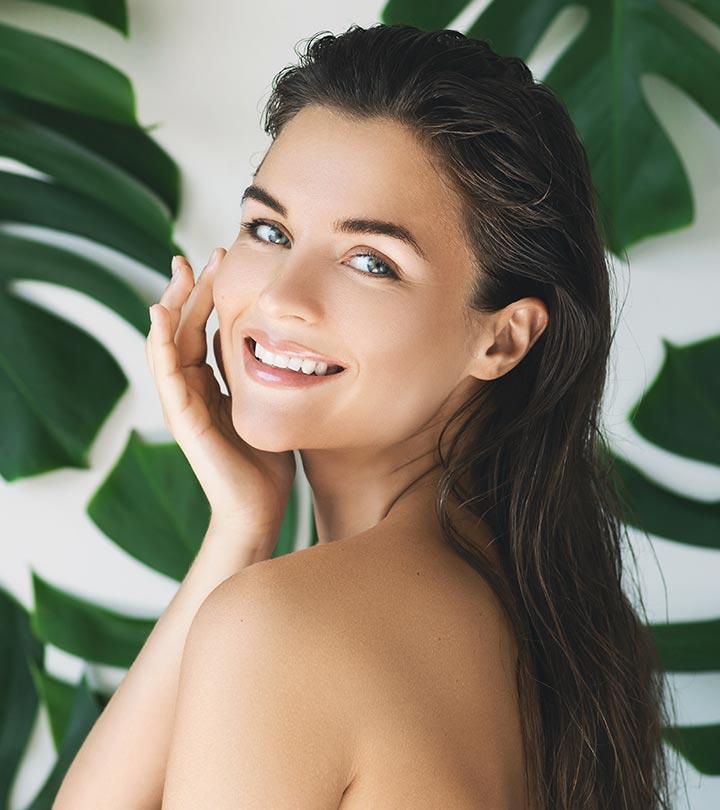 We live in a world of technology that has touched and evolved all the genres of our life, be it our communication world, our education, our transportation, and even our personal tasks like beauty and skincare. Today, in the world of dermatology, we can see our skin experts come up with unique formulations that are personalized for every type of skin care. You have a cleanser, moisturizers, serums that are meant for oily skin only, dry skin only, and combination skin only! Not just that, any other skin issues like pigmentation, acne-prone skin, etc., well, there are products that are meant to tackle just the issue.
One question we'd like to ask you is — how do you decide on buying a particular skincare product? Do you just read the product's reviews on various reviewing platforms or simply buy it because your BFF said so? If you're nodding a 'yes,' then we wouldn't be surprised. Have you ever, like seriously ever paid any heed to the ingredients that are going into your skincare products? We get it, reading and understanding the ingredients on that label on every skincare product might make you feel like you need to own a scientific degree to do so. So many COMPLICATED words I say!
But, trust us, even the shortest quick scan can save you from using the wrong skincare product and damaging your skin. We've put together a lowdown about five such ingredients that dermatologist love and so should you. Read now and thank us later.
1. AHAs A.K.A Alpha-Hydroxy-Acids
These are considered to be organic acids where one hydroxyl group is attached to the alpha position of acid. AHAs generally include malic acid, tartaric acid, and lactic acid — all of which are commonly used in formulations of cosmetics. There are a variety of acids that help stimulate skin renewal. AHAs are one such and they have been used as superficial peeling agents for ages. Careful application with the right dosage of AHAs can provide long-term cosmetic benefits to the skin such as improved firmness and elasticity of the skin, reduction of wrinkles and fine lines, etc. (1).
2. Hyaluronic Acid
Also known as hyaluronan is apparently a gooey, clear substance that is produced by our body itself. The primary function of this is that it helps retain the moisture or the water content in our tissues. A hyaluronic hydrating serum is the friendliest serum for our skin, can also be considered as a BFF of parched skin as well. A hyaluronic acid molecule can draw in moisture which is nearly 1000 times its weight in water. This instantly boosts the hydration of your skin making its complexion glow and also makes the skin appear plumper and smoother (2). Such serums are extremely light on the skin and are a perfect dose of hydration for your skin first thing in the morning.
3. Ceramides
If you're dealing with dry, irritating, and stressed skin, then considering ceramides as one of the ingredients of your skincare product is a must. It acts as a barrier for your skin in preventing permeability. It helps lock in the moisture of your skin thereby preventing dryness. It even protects the epidermis from any environmental damage and also provides anti-aging benefits (3). If you picture a wall of bricks and mortar, then consider ceramides as the mortar that's keeping the wall of your skin strong.
4. Retinol
This common over-the-counter option is regarded as the powerhouse of anti-aging by most of the dermatologists. Retinol is basically a vitamin A derivative and you also have other versions of it like retinaldehyde and retinyl palmitate which are very similar to retinol but are considered to be slightly less potent. Retinol helps to improve skin's texture and increases its firmness. It also helps in evening out the skin tone and helps in the reduction of the appearance of pores (4). It doesn't end here; it also helps in treating acne. Although, do keep in mind that the skin takes some time to get accustomed to retinol, therefore when you start with its application, do it every other night first and then every night.
5. Vitamin C
This is one ingredient that falls into the bracket of multi-tasking for the win! It's a powerful antioxidant, helps keep skin cancer at bay, prevents aging, and neutralizes skin-damaging free radical which is caused by environmental pollution and UVA/UVB rays (5). Oh, and it even lightens up the dark spots and boosts the production of collagen (new). You want us to give you a fun fact about vitamin C? Well, eating vitamin C also has its own collagen-boosting benefits; so, we suggest that you load up on those citrus fruits and bell peppers.
Keep these ingredients in mind whenever you go to buy a skincare product next. These are also the products that the dermatologists swear by. Is there any other ingredient you know of that needs to be a part of this list? Leave it in the comments below.
The following two tabs change content below.

Latest posts by Shivani K (see all)