11 Everyday Makeup Tips For People With Different Skin Types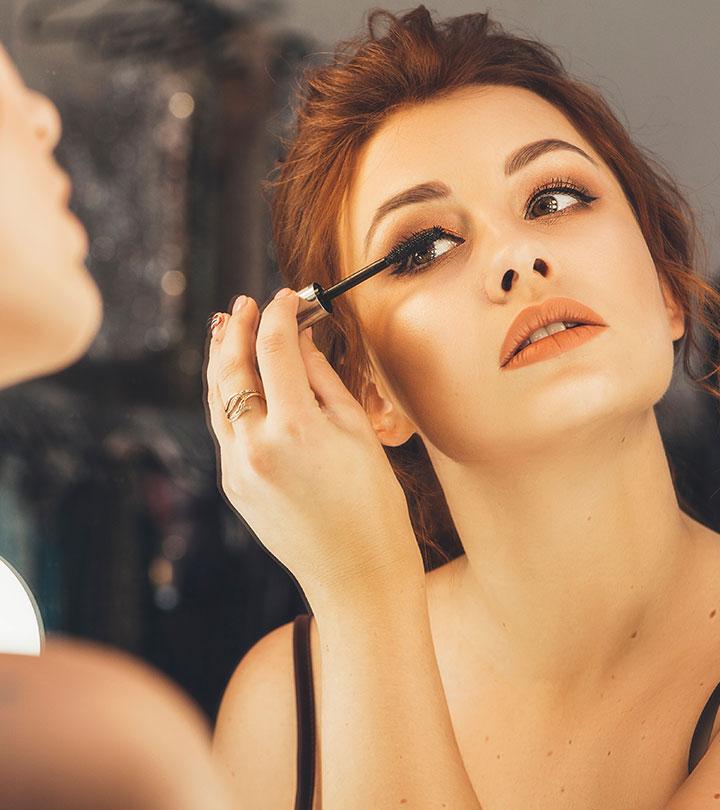 By now, you must have realized that the effects of cosmetics on various skin types differ. Even if a particular brand performs really well for eyeshadow, there may be a different brand option for lip color for the same skin type. This is because your lip skin and eyelid skin may be completely different. Strange, isn't it? When shopping for makeup, it's essential to consider your skin type and tone. Even if you've got the ideal formula for your cosmetics, using the wrong hue or brand may diminish their effectiveness. Buying makeup the same color as your skin will hide any little imperfections in your skin's texture. So, if you are new to the world of makeup, we are here to help. Here in this article is a list of makeup products and a guide to applying them. Read on to know them all.
Invest In High-Quality Cosmetics
You can see the difference between cheap and higher-quality cosmetics by simple application. In contrast to more expensive cosmetics, those on the cheaper end have a greater tendency to cause your skin to look dull, giving you a plastic appearance. If you're just starting out with cosmetics, you could feel overwhelmed by all the options and considerations. Ultimately, it all boils down to brushing up on the basics and building from there. As for the rest, that can be picked up by experience. Here is how you can use the most popular cosmetics to enhance your facial features.
1. How To Apply Moisturizer
You might start by cleansing and moisturizing your face. Makeup looks better when it's been applied over a clean face. Make sure you coat the moisturizer evenly all over your face and massage it with clean hands until your pores absorb it.
2. How To Apply Primer
After you've moisturized your face, put on some primer. Choose a formulation that works well with your skin. Priming your face before applying makeup helps the makeup last longer and looks better overall.
3. How To Apply Liquid Foundation
Put on a foundation with a makeup sponge and pat it on the skin so that it spreads. You should also bring it down to cover your neck. Use a lightweight liquid foundation for maximum coverage.
4. How To Apply Concealer
Brighten your face and highlight your eyes by using concealer under your eyes. Pick one that will conceal your dark circles while preserving your eyes' sensitive skin from drying out.
5. How To Apply Bronzer
A bronzer brush with a broad, rounded head and thick but soft bristles are ideal. Focus on the areas of your face that get the most sunlight: your cheekbones, the arch of your nose, and, occasionally, the very top of your forehead.
6. How To Apply Highlighter
You may enhance the regions of your face that the sun naturally illuminates by applying a small amount of liquid highlighter at the top of your bones, on the Cupid's bow, in the center of your chin, and on your nose's bridge. Then, dust a contour powder around the sides and your nose, along your forehead (near your hairline), and in the hollows of your cheeks to create definition and form. The highlighter you use should complement your skin tone.
7. To Apply Eyeshadow
Make your eyelids seem easy and put together by applying your favorite shadow with your fingertips or a fluffy makeup brush. Make sure you use a lighter shade for the bulge to highlight it.
8. How To Apply Eyeliner
Eyeliner is the most influential makeup to draw attention to and define your eyes. You may get the liner as near to your eyelids as possible by gazing down at the mirror while you apply it or by gently pulling your eyelid upwards. You may also define your eyelids with a black powder eyeshadow. Find the finest liquid eyeliners that can be worn without worrying about smudging.
9. How To Apply Mascara
Most mascaras may either lengthen, volumize, or curl your lashes, depending on your taste for the recipe and the shape/material of the wand. Whether you curl the lash before or after applying mascara, setting the curl with a little upward lift of a finger can aid while the mascara is drying.
10. Makeup Techniques For The Lips
Lipstick can be worn more comfortably over lip balm; however, doing so can dull the lipstick's color and quality. When you use a lip balm that also moisturizes, wipes it away with a napkin to keep your lips soft without ruining your makeup.
11. How To Apply Powder And Setting Spray
After applying your foundation and any other creams, wait to use a setting powder. Then, finally, use a setting spray to complete your look.
Applying makeup is an art, and we know it can only be mastered with time. However, with the help of this article, you might have got a basic idea of how to proceed with makeup products. So which is one makeup product you can't leave your door without? Let us know in the comments section.