5 Exercise And Diet Videos That Can Be Your Weightloss Guide
Losing weight without losing that girlish glow is quite a Herculean task. If you go on a crash diet, you may end up becoming weak, both physically and mentally. Crash diets can also lead to compromised immunity.
Here are a few videos that will help all you gorgeous girls out there to lose weight by maintaining a proper diet and following a few routine exercises.
1. 4 Easy Healthy Breakfast Ideas For Weight Loss
Eat! Yes, if you want to lose weight, you should eat a proper, nutritious breakfast everyday. As dietitian Jyoti Chabria says, obesity has become a curse these days. Obesity leads to a host of other diseases such as diabetes, polycystic ovarian disease, infertility in women, etc.
Watch this video to get a complete idea on how to start your day with a healthy breakfast and lose weight in no time.
2. 1000 Calories Diet Plan For Weight Loss
So busy that you cannot find time to hit the gym or roll out your yoga mat? Don't worry, you can just eat your way to losing weight. The 1000 calories diet plan includes all the essential vitamins and minerals, as well as a good proportion of protein that your body needs on a daily basis. This diet plan is specially designed for those who want to lose weight quickly but do not have the time to exercise.
Watch dietitian Jyoti Chabria talk about what to eat and how to follow the 1000 calories diet plan in this video.
3. 5 Exercises To Reduce Belly Fat
I know how cute Garfield looks with his potruded belly and droopy eyes. But hey! We are not Garfield, we are Catwomen (Wink! Wink!). Belly fat is as stubborn as stretch marks. Only a regular workout regimen and determination can tame the growing belly and help you transform into the sultry you that you dream to be.
Watch this next video by our in-house fitness expert, Vanita Ashok to learn a few simple ab exercises.
4. 4 Best Weight Loss Exercises
If you did not feel pumped up enough by the previous video, this video will surely get you sweating. These few fast-paced workouts that you can do at home will surely show results, if you follow them regularly.
Here's how to go about it:
5. Easy Tips To Lose Weight Fast
Finally, "Do it correctly", advises dietitian Jyoti Chabria. If you treat your body well, the body will, in turn, treat you well. Going on a crash diet is a strict no-no. Eating in small amounts and drinking a lot of water helps to lose weight.
In this video, Jyoti Chabria talks about the myths about weight loss. She explains what and how much to eat per day. She also emphasizes the importance of mental health and the role it plays in weight loss.
The only way you can lose weight is by sticking to the plan. Eat healthy, take no stress, workout, and drink a lot of water. Hope these videos will help you reach your target weight in the next few months. If you know any other diet plan or exercise that helps in weight loss, please leave a comment in the comment section below.
The following two tabs change content below.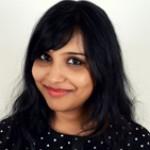 Latest posts by Charushila Biswas (see all)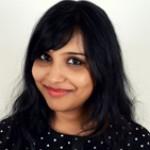 Charushila Biswas
Charushila Biswas is a Senior Content Writer and an ISSA Certified Fitness Nutritionist. She is an alumni of VIT University, Vellore and has worked on transgenic wheat as a part of her Masters dissertation from NRCPB (IARI), New Delhi. After completing her Masters, she developed a passion for nutrition and fitness, which are closely related to human psychology. And that prompted her to author a review article in 2015. She has written over 200 articles on Fitness and Nutrition. In her leisure time, Charushila loves to cook and enjoys mobile photography.