9 Fashion Mistakes That May Ruin Any Summer Outfit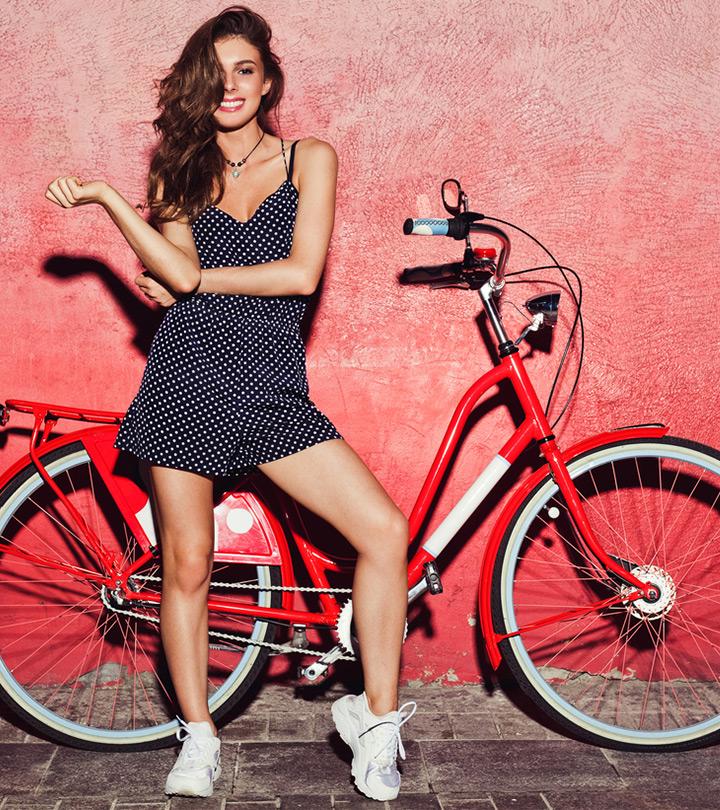 After the long, freezing months spent under layers of clothing, you can now finally reveal some skin and enjoy the warm summer breeze in your sundress. Even the sound of it is refreshing enough to rejuvenate our souls. When you think of a summer wardrobe, you automatically lean towards lighter, loose, and more comfortable clothes. This is because your skin needs to breathe in the hot weather, and you don't want to attract all the heat to your skin in dark clothes. However, not all of us know the tricks to dress ideally for the summer and end up making fashion blunders. Here in this article, are some fashion mistakes you need to avoid, especially in the warm summer months! Read on to know them all.
Note: Even though most of these points are backed by reasons, we are not condemning any fashion trend or clothing. At the end of the day, all that matters is that you feel good in what you wear :)
1. See-Through Clothing
Wearing see-through garments is appropriate for the beach or a club, but not so much for a walk in the street or grocery shopping. So if you have a see-through top that you want to wear in the summer, save it for the right occasion and place.
2. Undergarments
The right set of undergarments is required no matter what you choose to wear. A seamless, neutral-colored set is the best solution. Finding a bra style that allows you to wear your straps discreetly under your clothes is of utmost importance. Make sure to check that your straps don't show through your clothes. You can even pin them up if you feel like it.
3. Shoes
Never wear your flip-flops outdoors unless you're actually headed to the beach. It is OK to wear espadrilles and other forms of footwear made of leather to the office if that is permitted. Flip Flops in the long run can harm your feet, so it's best to use comfortable sandals.
4. Tights
Anyone who has experience wearing tights will tell you that they are the bane of their existence! Most official dress codes ask women to wear stockings due to conservative clothing regulations. However, if you have a choice, it's best to forget this layer in hot weather.
5. Short Dress With Deep Neck
Keep in mind that irrespective of the weather, it's best that you show either your legs or your cleavage, but not both at once. Even if it's hot outside and you only wish to wear a tank top, you should still follow this guideline. If you want to wear a short dress, make sure your neckline is not far below your collarbones.
6. Tight Dress
Overheating can occur if you wear tight garments in the summer and there is not enough room for air to circulate around your body. As an added problem, this kind of clothing highlights sweaty armpits and may accentuate every fault on your physique. Don't wear skin-tight garments unless you want to simulate a sauna!
7. Inappropriate Clothes
Make sure you keep your attire in mind even if the temperature reads 85 degrees Fahrenheit. Weekends are best spent in skirts and shorts. Classic pieces fashioned from lighter, more natural materials are preferable for everyday office wear.
8. Strong Perfume And Bold Makeup
As warm weather arrives, it's time to reevaluate not just your wardrobe but also your cosmetics. Makeup artists recommend switching from heavy concealer to BB cream, and from black to brown eyeliner. Also, don't bother wearing perfume if the temperature outside is already sky-high. Putting on some scented deodorant and a few pumps of your preferred shower gel before you leave the house will have you feeling and smelling great no matter where the day takes you.
9. Black Clothes
We have nothing against the color black, however, if you wear it on a bright summer day, people are going to stare at you, and not for good reasons! Moreover, you will also feel really hot if you are clothed in such a dark color. While black accessories go well with just about any outfit, they can be a bit out of place in the summer. It's best to leave black and other dark colors for the other seasons.
So now that you know all the dressing mistakes to avoid this summer, nothing can stop you from looking perfect when you walk out. So, which of these mistakes are you guilty of making? Let us know in the comments section!
The following two tabs change content below.