10 Fashion Rules That Actually Work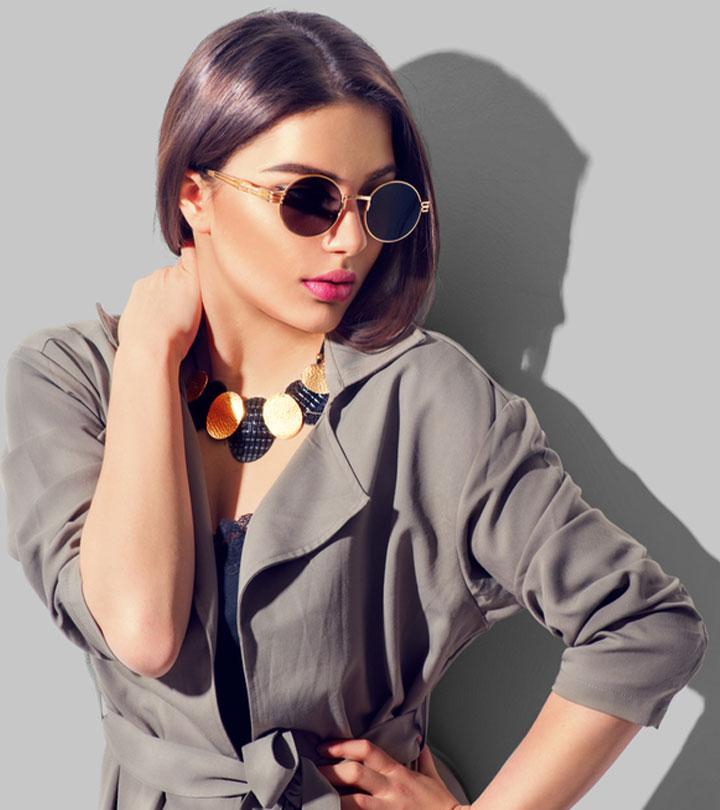 Keeping up with fashion trends is both exhausting and expensive. Imagine investing in a branded broad belt just to know that sleek belts are going to be a thing for the next few years. While some try to keep up with what is trendy, the rest focus on what actually looks good on them. Here in this article are some fashion tricks that actually make you look good, even though they have been avoided by most of us because of misconceptions. Read on to know them all!
1. Don't Hold Back From Adding Accessories
Fashion experts usually advise against over-accessorizing. You may keep the perfect balance of accents in the outfit according to the basic rule of 1:1, which states that you should never wear more than one pair of huge earrings, one scarf, or one bright purse at the same time. But if you want to make an impression that lasts, don't be afraid to play around with different décor, color accents. You may come up with quite unique combos if you are willing to take a risk.
2. Horizontal Strips Are Not Necessary
We have a deeply ingrained mental image that straight lines make one appear taller and leaner. Yet research has shown that we were wrong. An optical illusion established by researcher Hermann von Helmholtz states that a square with horizontal lines seems to be higher and broader than an identical square with vertical lines. This was demonstrated experimentally using three-dimensional objects. It has been discovered that a person of the same build wearing horizontal stripes seems slimmer than the same build wearing vertical stripes.
3. Different Styles Can Be Worn Together
You are free to combine several fashion eras in one ensemble. You may combine the components of an athletic design, like trainers, with more traditional pieces, such as straight-leg pants, and a jacket. A leather jacket is a terrific addition to a feminine dress, while a classic coat may elevate the look of a sporty outfit.
4. Bright Colors Can Be Put Together
Brown and black, for example, or neon and fuchsia are examples of notorious color combos. Some seem too dark, while others are too bright. Yet there are no "bad" pairings, and you may find value in any of them. Itten's color wheel is just one of many quick reference tools available to those who seek to inject more vibrancy into their daily lives. With their guidance, you may choose complementary hues.
5. Maxi Skirts Look Good On Short People Too
Short women should not be restricted from wearing long skirts. This flattering and soft garment would look lovely on ladies of varying heights and body shapes. This year has seen a surge in the popularity of long skirts, which have resulted in a plethora of options in terms of length, material, and hue. Therefore it doesn't matter if you don't measure up to artificial standards. Wear whatever makes you feel good.
6. You Don't Have To Hide Your Skin After 50
At 50, you may finally wear whatever makes you happy. Know your assets so that you may play up such qualities while selecting an outfit. Dress up your arms by donning 3/4 length sleeves. Wearing shirts composed of fluid materials that don't stick to your body is a fantastic suggestion.
7. You Can Wear Trainers Outside Gym
Another archaic regulation specifies tha sports shoes must be worn during physical activity only. But those days are long gone. As for comfort, trainers are hard to beat. Nowadays, convenience and ease of being are of paramount importance.
8. Crop Tops Are Appropriate At Any Age
As you grow older, you shouldn't automatically give up wearing crop tops. They have the potential to make you appear younger, but if put together properly, no one will notice your age. The most appropriate bottoms to pair with a crop top are jeans, high-waisted slacks, or a skirt that hits the knee. Add layers such as a jacket or cardigan to your outfit for a well-rounded look.
9. Leggings Can Be Worn As An Alternative To Trousers
Another common misconception about athletic gear is that leggings are inappropriate for formal occasions. This claim cannot be dismissed as completely illogical. Cotton leggings might be overly revealing if they are too tight around the thighs. They lose their shape and become unsightly as they stretch and wear out rapidly.
10. You Don't Need High Heels To Look Pretty
These days, a dress can be worn with trainers and any other type of flat-soled shoe. On the red carpet, even celebrities do this. The old adage that you must always wear heels when venturing out has to end. We no longer have to choose between looking well and feeling good; instead, fashion and our sense of style have grown much more empathetic. Additionally, there are ways to change your unpleasant shoes into something far better.
So now that you know what you need to wear to look beautiful, nothing can stop you from looking absolutely perfect. Make sure you choose clothes that make you feel comfortable and happy. So which of these fashion tips are you most fond of? Let us know in the comments section!
Source
Applying the Helmholtz illusion to fashion: horizontal stripes won't make you look fatter, NCBI
The following two tabs change content below.