5 Fruits And Vegetables You Didn't Know Help In Weight Loss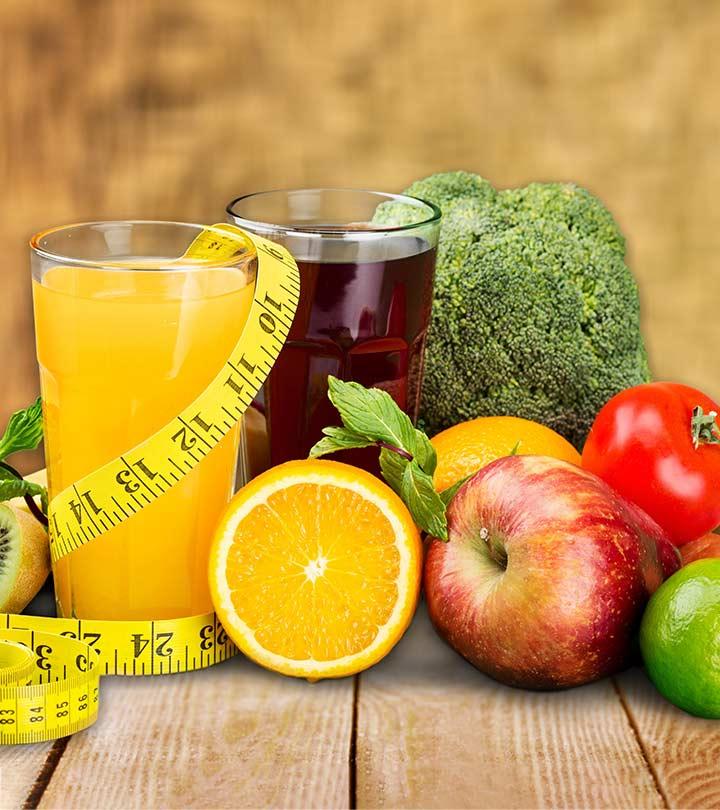 With so many types of workouts and diets, it sometimes becomes difficult to know where to start from, especially when it's about losing weight. But losing weight naturally is not as difficult as we assume. There are several fruits and vegetables that are not only good for health but also aid weight loss.
Here is a list of five fruits and vegetables that can help you lose weight. Take a look!
1. 10 Amazing Benefits Of Lime (Nimbu) For Skin & Hair
Whether consumed as juice or used in dishes, lime is everyone's favorite citrus fruit. It adds a refreshing zest to any drink. It helps in cleansing the body and enhancing its immunity. Lime is a sour fruit with an acidic taste that has alkaline effects in the stomach.
Citrus fruits are known for their benefits for skin, health, and hair, and lime is no different. It is an excellent source of vitamin C, B6, potassium, flavonoids, and limonene, making it extremely beneficial for our health. Limonene is a phytochemical that has anticancer effects. It helps in increasing the level of enzymes that detoxify carcinogens.
Having lime water on an empty stomach helps in weight loss. It is one of the oldest remedies for losing weight.
To learn more about the benefits of lime, watch the video below.
2. 6 Surprising Health Benefits Of Cabbage
Were you aware of the fact that eating cabbage before a meal helps in satisfying the appetite by eliminating hunger, making it easy to reduce the intake of calories?
It is supposedly one of those foods that require more energy to digest than the calories absorbed. Cabbage is also great for improving the bowel movement.
Cabbage is full of vital nutrients that help in maintaining the overall health. Here is a video featuring six surprising health benefits of cabbage. Watch the video and learn more about it.
3. 10 Surprising Health Benefits of Zucchini
If you're looking for cool and healthy ways to lose weight, it's time for you to learn about the health benefits of zucchini. Along with being healthy, zucchini can be made into a delicious and savory dish.
Zucchini, also known as courgette, belongs to the melon and cucumber family, and is a very popular summer squash. A small serving of this vegetable is enough to nourish our bodies with essential nutrients and minerals. Below is a video on ten surprising health benefits of zucchini. Watch the video and learn more about its benefits.
4. Top 10 Health Benefits Of Jujube Fruit
Jujube, also known as ber in Hindi, is a commonly available fruit in India. According to a study published in the Journal of Natural Remedies, jujube fruit has a number of health benefits and is great for losing weight.
This low-calorie food is power-packed with vitamins, minerals, and nutrients, and is a rich source of antioxidants. The fruit contains anti-cancerous properties and also helps in strengthening the immunity. The list of benefits doesn't end there. Here is a video featuring the top ten health benefits of jujube fruit. Watch the video and learn more about it.
5. 10 Amazing Health Benefits Of Pomegranate (Anar)
Pomegranate or anar is one of the healthiest fruits on the planet and is also known as "the fruit of paradise." It is not only known for its combination of juiciness and crunchiness, but its nutritional value makes it one of the best fruits as far as the health aspect is concerned.
Drinking a glass of pomegranate juice daily allows for an easy and quick assimilation of all the nutrients in the bloodstream. Being rich in folic acid, vitamins A, C, and E, pomegranate provides numerous health and skin benefits. Along with it, pomegranate also helps in making you lose weight quickly.
Watch the video below and learn more about the health benefits of pomegranate.
We hope these videos help you in losing weight naturally. Watch the videos and let us know your feedback.
The following two tabs change content below.