8 Genius Ways To Use Your Concealer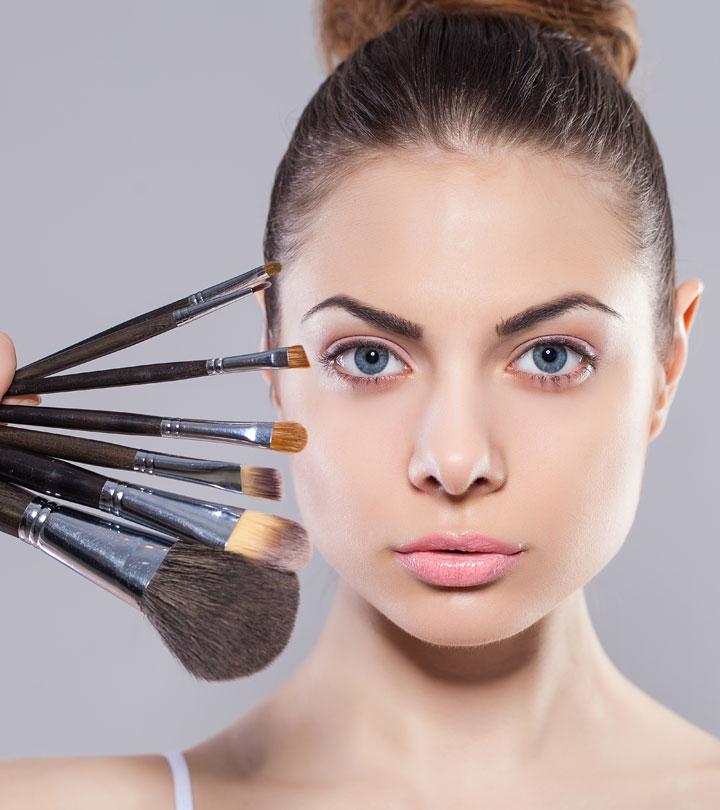 Ask women to name one beauty product that they cannot live without, and nine out of ten will vote for concealer. Not only is the concealer good for covering up dark shadows, but it also has many other clever uses. Here's how it can be used:
1. To Prime Your Lips
To neutralize your lip color and smoothen the lines over your lips, you can apply a light amount of concealer over your ring finger and gently pat over your pout. Then, apply lipstick. This will give you a stronger color payoff from the lipstick and extend its lasting power.
For more lip makeup ideas, check out this video:
2. To Tackle Dark Circles
Apply concealer underneath your eye. It will help soften fine lines around the eyes and hide dark circles. Dab it in a triangular shape under the eye till the cheekbone and blend it well. Doing so will help define your face shape as well.
[ Recommended Read: How To Apply Eye Concealer For Dark Circles Perfectly ]
3. To Smooth And Prep Eyelids For Makeup
You can apply concealer over your eyelid and blend it with your ring finger to brighten your eyelid and increase the longevity of your eyeshadow.
Quick Tip: For a lighter coverage, apply concealer on your ring finger and then pat it lightly over your eyelid.
[ Recommended Read: How To Apply Concealer For Deep Pigmented Eye Lids? ]
4. For Instant Repairs
A concealer is most women's 'can't-live-without' product. You can apply a cream concealer for instant repair jobs such as smudges under the eyes, or when your lipstick has run a bit. Use a synthetic concealer brush to cover up the imperfections, but do not apply a thick layer of it all over your face. Else, your face will look caked.
5. To Cover Up A Zit
Apply two layers of concealer on the pimple. Let the first layer dry before you apply the second layer and cover your pimple. Remove excess concealer with the help of a tissue or a damp Q-tip.
6. For Deep Scars And Pockmarks
If you have a concave-shaped pockmark on your face, we have the easiest hack to hide it. Just dip an angled brush in the concealer (a shade lighter than your skin tone) and fill the center of the pockmark. Skip the edges and then dust your skin with a translucent powder.
For scars, use a concealer that matches your skin tone and pat it over the scars. Set the concealer using powder.
7. For Fabulous Eyes
When you're done with your eye makeup, apply a tiny dot of the concealer under your brows and blend it well. This will help to accentuate your brow bone. It works well, especially with the smokey eye look.
To know how to do fantasy eye makeup, watch this video:
8. To Make Your Own Tinted Moisturizer
If applying foundation on your face seems too heavy but you still want coverage, then here's a DIY tinted moisturizer for you. Mix a regular moisturizer with a cream concealer. You'll end up with a perfect face cream and a perfect skin tone.
I hope you've found these concealer tips useful. Share your makeup tips and tricks in the comments box below.
Image Credit: www.shutterstock.com
The following two tabs change content below.