Consume A Mixture Of Chia With Lemon And You Will Get A Flat Abdomen In 1 Week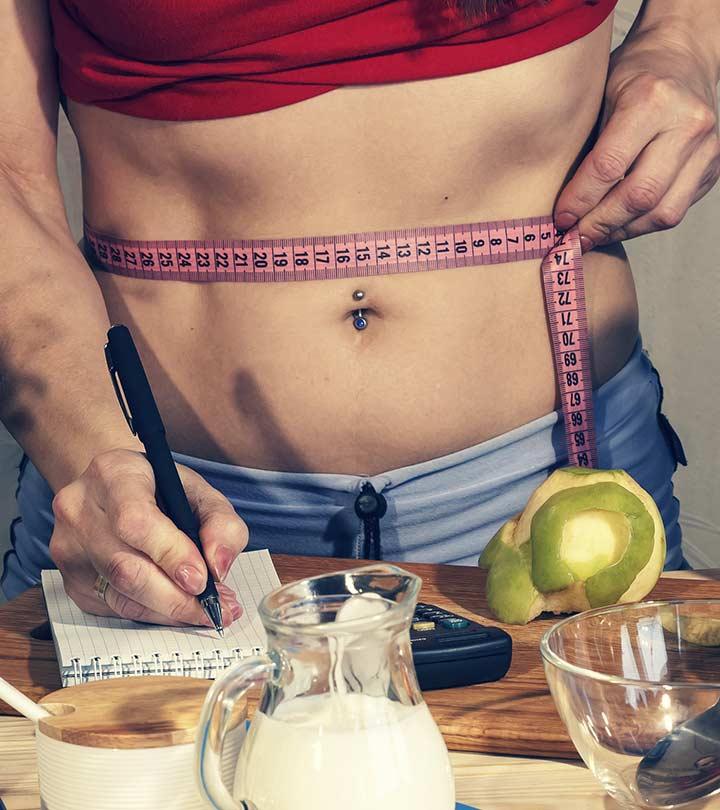 Stepping into a weight loss program seems to be the trend of the millennium. Some want to follow the Bollywood celebrities to get onto the size-zero bandwagon. Some want to lose weight to be healthy an dot fit in with their peers. Eating that apple, guava, or that tangy raw tamarind isn't just to satisfy our tastebuds with the nectarous taste. Eating organic seems to be the need of the hour now. We are very careful with our food choices now, be it buying food products, or ordering at a restaurant.
Apart from all of this, quick weight loss recipes, diets, regimens etc. have become the fad. Sure, there's the Keto diet making waves in the fitness industry. But, we all know (us, Indians to be specific) that it's really tough for us to not make a pit stop at a golgappa stall while returning home from work. What do we do then? We scan the internet and every other fitness journal looking for healthier, easier ways to catch the weight-loss train. And this time we did it for you. We stumbled upon an excellent natural remedy to lose weight, especially to flatten that stubborn abdomen that most of us have and that too in just a matter of one week (whistles). Don't worry this doesn't require you to starve your way out to a sculpted tummy, it just requires you to eat right.
The happy flat abdomen therapy that we're talking about is a mixture of lemon and chia seeds. Yes, you heard that right, people. Consuming this mixture will help you flatten out that stomach in just one week while supplying all the essentials nutrients that your body requires you to have. Let's understand this little better now.
What You'll Need:
Lemon Juice
A tablespoon of chia seeds
A spoonful of organic honey
One and a half glass of water
How To Consume It:
You will have to soak the chia seeds in water for at least an hour. Eating them dry can pose a serious choking hazard. During this process, the seeds inflate due to their fiber structure.
Once the chia seeds have been soaked for an hour, drain the water off. Now, in a blender add the chia seeds, honey, and water and give it a beating till the mixture is of a good thick consistency. Also, make sure there are no lumps.
Pour into a glass and consume.
Consume this beverage for at least thrice a week for two months. Remember to drink on an empty stomach in the morning.
You can also have it every day, it's totally up to you.
We also suggest you eat healthy, avoiding all the deep fried and processed food, and also adopt a basic but great exercise regimen for this mixture to have better results on you.
Why Lemon And Chia Seeds?
We're sure you'd want to know why these two out of all the ingredients out there. For this, we'll run you through the characteristics of both these ingredients.
Chia Seeds
An ounce of chia seeds provides roughly around 138 calories which is like 9 percent of your daily calorie intake of a 1500 calorie diet. Chia seeds are also packed with dietary fibers and we all know how eating fiber contributes to weight loss. And oh yes, not to forget the omega-3 fatty acids, these help you lose those extra inches and shed the fat on your body (1). Chia seeds also spike up the metabolism rate. They are also known to provide you with energy and keep you more active.
Chia seeds also increase the production of leptin, a hunger-inhibiting hormone which is produced by adipose tissues (it contains fat cells). Consuming chia prevents overeating and also suppresses your appetite.
Lemon
Lemons not just aid weight loss, they are good for our overall health. They contain vitamin C, vitamins, dietary fibers, and minerals (2). You don't really have to drink lemon juice all day and feel sour in your throat. Just incorporating it into your everyday diet is enough to transform yourself from flab to fab. In addition to all this, drinking lemon juice keeps your body hydrated and also boosts your body's metabolism.
Both of these ingredients keep our blood sugar levels normal, they clean our stomachs, prevent arterial blockages, and nourish our breathing system. We're sure we've given enough facts now. So, what are you waiting for? Start off with this weight loss mixture. Oh wait, we forgot to highlight how these two ingredients are easily available to you and don't burn a hole in your wallets. Cheers to a healthy life!
The following two tabs change content below.