Goa On A Budget: 5 Pocket-Friendly Ways To Experience It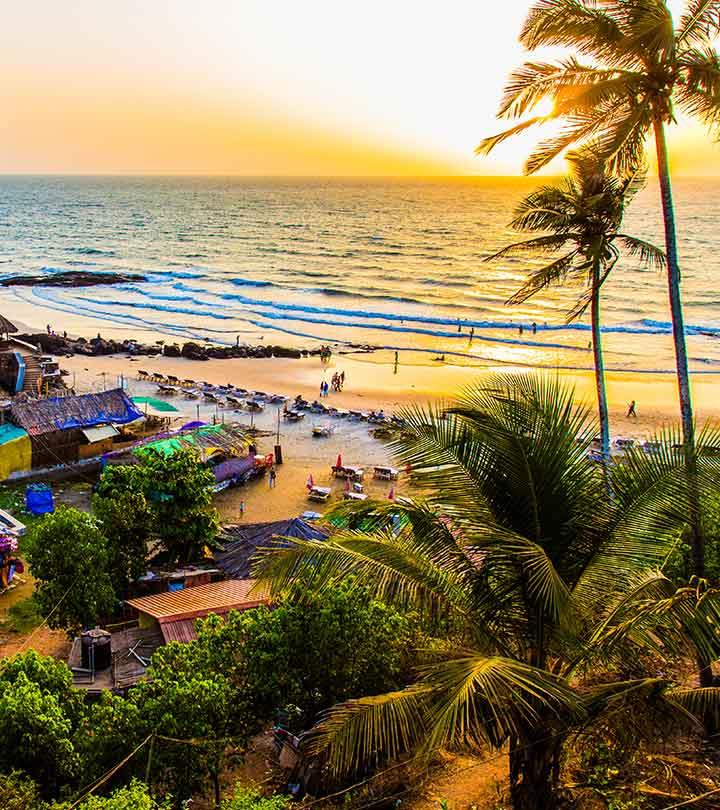 If there is one place in India that is on everybody's bucket list, it is Goa. The beautiful beaches, picturesque landscapes, unique mouthwatering cuisine, and brilliant nightlife are the things that make it the most popular beach destination in India. Not only Indians but people all over the world visit the sunshine state of India to experience its rich cultural heritage and carnivals. Any person who has traveled to Goa has at least one "crazy" story to share because of the kind of experiences you're exposed to.
Water sports, trekking, sunbathing, sundowners and other such tourist attractions make it an unforgettable experience for everyone who visits this beach wonderland. The locals are friendly and since it is a place that is known for its tourism, every touristic need is fulfilled in this spectacular state. In a place like Goa, there are a million ways to blow up money but what makes it an amazing tourist destination is that you can have a good time even on a shoestring budget. If you plan on visiting Goa but are on a budget, we have some great travel tips and tricks for you. Read this article to experience this awesome state in all its glory irrespective of the amount of money you can shell out.
1. Travel off-season
Being the most popular beach destination, Goa receives tourists from all over the world throughout the year. But visiting Goa during May-September is the best way to cut down on expenses. Right from accommodation and transport to even food, costs are dirt cheap during the off-season.
2. Rent a bike/car
This is one of the most cost-effective ways to commute in Goa. The first thing that you should do when you reach Goa is to rent a bike/car depending on the number of people. Bikes are available for rent for as cheap at Rs.100 per day and it comes with helmets as well. Bike rentals are easy to spot because these bikes have a black and yellow number plate. Make sure to always keep your license handy as cops often target and check tourist vehicles. If you are not a first-timer, opting for public buses is also a great way to see the local life. It saves you a lot of unnecessary expenses.
3. Skip The Fancy Names
If you've been to Goa before or have heard about it from friends, there are a few distinct beaches, places and resorts that you would have heard of. These are the popular ones and though fancy, can burn your pockets. Steer clear of them. Instead, opt to stay at homestays and hostels that provide comfortable housing and home-cooked food. This way you do not shell out too much money on stay and you get the authentic Goan food experience as well. (Two birds, one stone?) Another advantage is that you get to meet backpackers and others who have come to explore Goa on a budget and can end up making some great friends.
4. Don't Choose Mainstream
Goa is known for its nightlife, beaches, and parties and most of these pertain to North Goa. Since it is famously known and has more demand, it is also equally expensive. Instead of picking mainstream activities in Goa, explore the peaceful side of South Goa. The beaches are exquisite, food and alcohol are cheap and there is much less of a crowd. It is the perfect place to unwind instead of having a hectic party scene.
5. Explore The Culture And Heritage
One of the main reasons it is known all over the world is because of its rich culture. Discovered by the Portuguese, Goa is a kaleidoscopic blend of Indian and Portuguese culture, food and spirituality. It is the only state in India with a common civil code that is not dependent on any religion. For all of you who are fans of architecture, history, and culture, Goa is a place that piques your inner Indiana Jones. Ancient architecture, beautifully built churches that are over 100 years old and legendary stories of Big Foot, Dona Paula and others are interesting cultural aspects of Goa that are worth exploring.
There is a misconception that traveling to Goa requires a huge budget but the reality is that its golden sand beaches, seafood, and sunshine make it a truly enriching experience regardless of the money you spend. Chilling in Goa is a mindset and to chill is to just be. The place is so used to the idea that the locals even have a word for it – Susegado! Even though it is a tiny state, there is a reason people flock to see it from all corners of the world. The cheap alcohol and food, culture, water sports, nightlife, beaches, and lifestyle make Goa what it is – India's very own pocket-sized paradise. What has been your craziest Goa story? Let us know in the comments below.
The following two tabs change content below.

Latest posts by Bency Sebastian (see all)

Bency Sebastian
Writer, dreamer and a moon child. Bency believes that music, words, and little precious moments of life add color to a world that is black and white.