Safety 101: The Government Releases A Nationwide Smartphone App That Will Help Track Women's Safety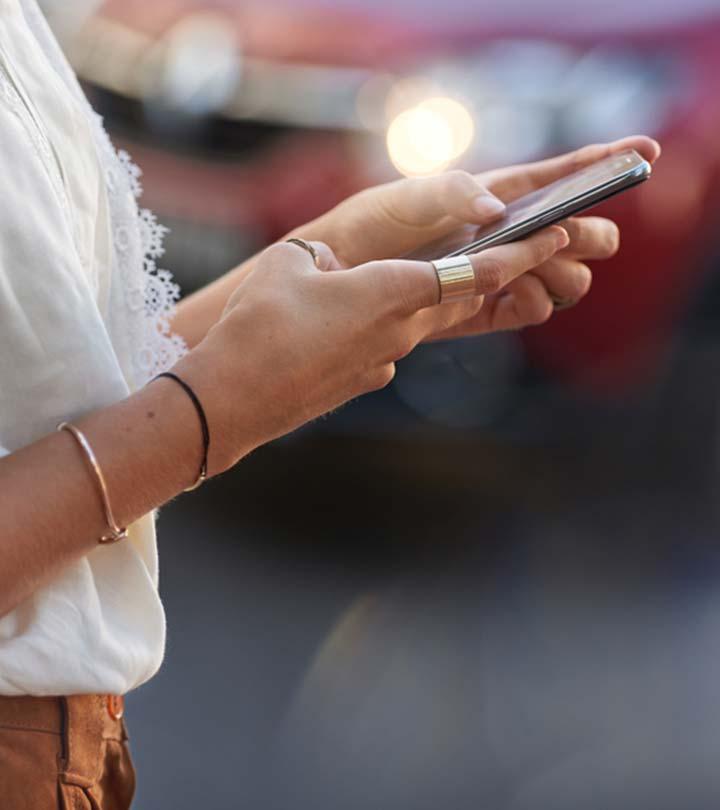 During the coronavirus pandemic, it can be difficult for women who are suffering from physical violence to safely contact authorities. Since the country had gone into lockdown, there has been a shocking rise in the cases of domestic violence and crimes against women. The National Commission for Women revealed that they received more than 239 cases related to Domestic violence and 287 complaints in the months of March and April. This staggering rise has been seen in not just India, but numerous western countries as well. The government of India has now decided that they will be releasing a nationwide smartphone app called "112 India". Here's everything you need to know about the app and how it works (1):
How It Works
Use 112 India mobile app to access the Emergency Response Support System (ERSS) operationalised by GoI-ERSS can also be accessed by dialling 112 or triple press of start button or dialling 999 or 555 on mobile. It is available for women facing domestic or any kind of violence.

— Ministry of WCD (@MinistryWCD) May 21, 2020
The news was shared on Twitter by Smriti Irani who is the current Union Minister of Women and Child Development. The tweet asked women to use the app in order to get in touch with the Emergency Response Support System (ERSS). It also added that by clicking the start button three times or dialing 999 and 555 on mobile would connect them to the helpline. According to the government, "Under the seventh schedule to the Constitution of India, 'Police' and 'Public order' are state subjects. This indicates that maintaining law and order, protection of life and property of the citizens, including the safety of women, is primarily the responsibility of the States and Union Territories" (2).
Earlier, many states had launched applications in their occupied regions. The Bengaluru Police had launched a woman's safety app called Suraksha earlier but was disappointed as not many women downloaded the application. According to police officials, less than 1 lakh women had downloaded the app and around 2910 calls were made but most of those were just testing out the app. They found out that this was due to many women being unaware of how to use the app.
This proves that even the tech capital of the country has to struggle with digital literacy. Many other women stated that they already made use of other apps and didn't find this as necessary. Many women simply trust the dial 100 number function on the app. The Police, however, begged to differ. In the case of dial 100, women would have to share the location details and incident details with the call center staff which would cause a reduction in police response time. Whereas, with the app, the location can be tracked immediately through GPS and police can arrive at the location as soon as possible. The biggest problem here was that women who did not own smartphones could not make use of the application as many feature phones and basic phones lack features like GPS (3).
Why It's Needed
It's no secret that crimes against women in India are common. With cases of acid attacks, dowry abuse, harassment, honor killings, and other such crimes on the rise, it is a horrific yet dire reality for so many women across the country. During the coronavirus pandemic, the UN has predicted a 20% global rise in domestic violence cases. This is because many countries have issued stay at home orders and women and men who were once working at offices have been forced to shift home. This coupled with the staggering rise in unemployment has caused a shift in the dynamic of most couples. For many women in abusive marriages and relationships, working outside their homes, or having husbands who worked outside their homes was a boon. Many feel trapped due to financial pressure, emotional pressure or simply being in denial about their situation.
While domestic violence isn't something that's new, the increase in the number of reports just shows how prevalent the problem is within society. We see many Indians bragging about how India has one of the lowest divorce rates in the world. This isn't necessarily a good thing because it just shows how many people are often forced to put up with abusive and emotionally toxic relationships. Due to the stark inequalities present in Indian society today, it has become apparent that this is an issue that must be addressed and tackled with. The only way to do so is through education, counseling, and listening to people (4).
Digital Literacy
It's time to address the elephant in the room— digital literacy. We live in a country where over 90% of the population is not digitally literate. However, things are improving at an almost staggering rate. According to a report by the Internet and Mobile Association of India (IAMAI) there were around 30,000,000 people using the internet in rural parts of India in the year 2011. And, within a year that number had seen a 50% spike due to the increase in the number of users due to an increase in the availability of affordable smartphones and an increased number of cybercafes and community centers being built in these areas (5).
However, the sad reality is that many women in this country still lack the means necessary to have digital access. Considering that far more men in this country are literate than women, it shouldn't come as a surprise that women aren't as digitally literate as well. In fact, so many students in rural areas have not been able to access online classes due to financial issues and other socioeconomic issues. As citizens of this country, we should do our bit to help out in any way we can. If you see someone who might be in need of a phone and you have a spare, be sure to help out. What do you think of the government's decision to introduce this app?
The following two tabs change content below.

Latest posts by Niharika Nayak (see all)

Niharika Nayak
Niharika has a passion for all things art, music and travel. During her spare time she likes experimenting in the kitchen, painting pop culture icons and chasing after random street cats. Her dream is to one day own an amusement park so she can ride roller coasters for free.