25 Hair Care Tips For A Better Hair Day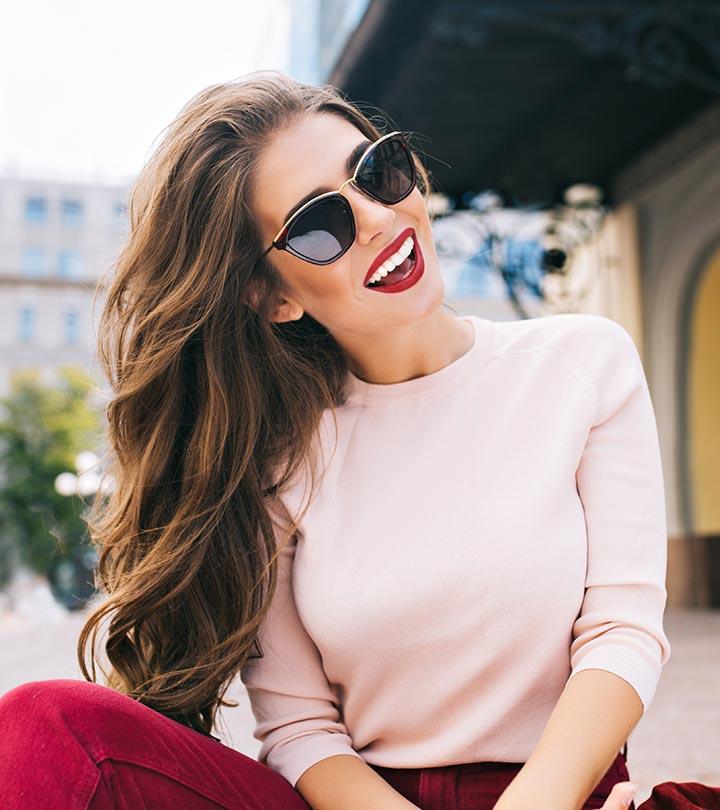 If you're one of those divas who constantly covet perfect hair, but are not so lucky, your search ends here. Wondering how? That's because we are here with 25 tips and tricks that every woman with fantastic hair knows (and uses to maintain her soft and silky tresses!).
Tip 1 – The first and the best thing you can do is to understand and embrace the natural texture of your hair. Learn to love what you're working with!
Tip 2 – If you are suffering from hair loss, increase the intake of zinc, and vitamins E and C. Doing this will help your body naturally repair and control hair fall.
Tip 3 – If you want your hair to shine naturally, fish oil is the solution for you. It not only makes you glow from within but also gives your strands a natural and healthy look.
Tip 4 – In spite of taking good care of your health, does it make you wonder why your hair is so dry and frizzy? The culprit might be the level of chlorine present in the water. Use a shower head with filters. It will help reduce the side effects of chlorine on your hair.
Tip 5 – If you want healthy and glossy hair, it is very important that your scalp should be healthy too. You can go either for a scalp treatment or regular oiling and massage.
Tip 6 – Curly hair looks lovely, but it is a bit difficult to manage it. Look for a cleansing conditioner that will remove the dirt and nourish your curls.
Tip 7 – Not many of us know the benefits of leave-in conditioners. They help in maintaining the structure of your curls and protecting your natural strands, especially in warm weather. Go for a cream-based formula.
Tip 8 – Another tip for girls with curly hair – here's the general rule of styling for you guys – the thicker your curls are, the thicker the consistency of your styling product should be.
Tip 9 – What do you generally do when you start noticing that your hair is becoming frizzy? Ummm, you go for a straightener or a smoother. Well, let me tell you, this makes the situation more worse in the long run. Instead, go for a frizz-free serum. This will protect your fragile mane from getting frizzy.
Tip 10 – Do you always feel scared before going for a haircut, wondering whether it will suit you or not? We have a very simple solution for you – take 2 or 3 pictures of the haircut that you want to have, and explain it well to your hairstylist. The outcome will be really good.
Tip 11 – Whenever in doubt, go with braids. A quick braid with some bangs falling over your eyes is enough to give you a chic look.
Tip 12 – Looking for a faster hair growth remedy? Biotin can turn out to be very helpful as it stimulates the growth of thicker and stronger hair.
Tip 13 – Your hair styling tools play a great role in maintaining the strength and health of your hair. The best brush that I would recommend is a natural boar bristle brush. It helps in spreading the sebum down the hair shaft evenly. This results in softer and smoother hair texture.
Tip 14 – If you have oily hair, you can get rid of excess sebum from your hair by using this simple home remedy – take two tablespoons of fresh lemon juice and add half an avocado (crushed) to it. Now, add two to three tablespoons of apple cider vinegar and two tablespoons of mayonnaise to it. Mix well and apply this homemade conditioner to your hair and let it settle for half an hour. Massage your scalp well for five minutes and rinse it off with lukewarm water. Doing this once in 15 days will make your hair healthy and oil-free.
Tip 15 – Even a simple vinegar rinse (2-3 tablespoons) mixed with a warm cup of water greatly conditions your hair. Massage this mixture on your scalp for some time, then wash your hair with shampoo. If you wish, you can skip applying conditioner as the vinegar rinse itself does the job of a conditioner.
Tip 16 – It is very essential to protect your hair from sun damage. So, every time you buy a hair care product, make sure it contains UV filters as they contain shields that protect your hair from the harmful rays of the sun and neutralize the effect of free radicals on your hair.
Tip 17 – Applying a thickening spray to your regular blowout routine can make the process easy and help the hairstyle stay for longer. All you have to do is apply it to the roots of your hair and blow dry your hair using a round brush.
Tip 18 – Another product that can help you make your hairstyle stay put is dry shampoo. It is a massive timesaver for women with any hair length.
Tip 19 – If you wish for those glam boho waves, apply some mousse to the mid-lengths of your hair.
Tip 20 – Flaunt beachy, perfectly tousled waves the entire year with the help of a beach spray. It will give your hair a nice wavy texture.
Tip 21 – You can also take the help of texturizers. Just apply it and see the magic that it does to your hair!Tip 22 – If you're too enthusiastic about your looks and love to try a different one every time, hair color is an excellent option! You can get a hair color kit from a local drugstore and try amazing hair colors.
Tip 23 – If you want to maintain your hair color, it is very necessary to use a color-treated shampoo and conditioner. Do not forget that hair color is an investment, and protecting it is your responsibility.
Tip 24 – If you want to dye your hair, remember the thumb rule – select a shade that is 2-3 shades lighter than your original hair color.
Tip 25 – If you use a hair chalk, make sure you shake your fingers through your hair before you step out of your house. This will prevent the color from staining your clothes.
Along with all these tips and tricks, we would like to add one more tip to the list that is good not only for your hair but also for your overall health – manage your diet. Eat fresh fruits and vegetables. Hope you found these tips useful. Do share your views in the comments section below.
The following two tabs change content below.