8 Hair Hacks That Will Help You Look Younger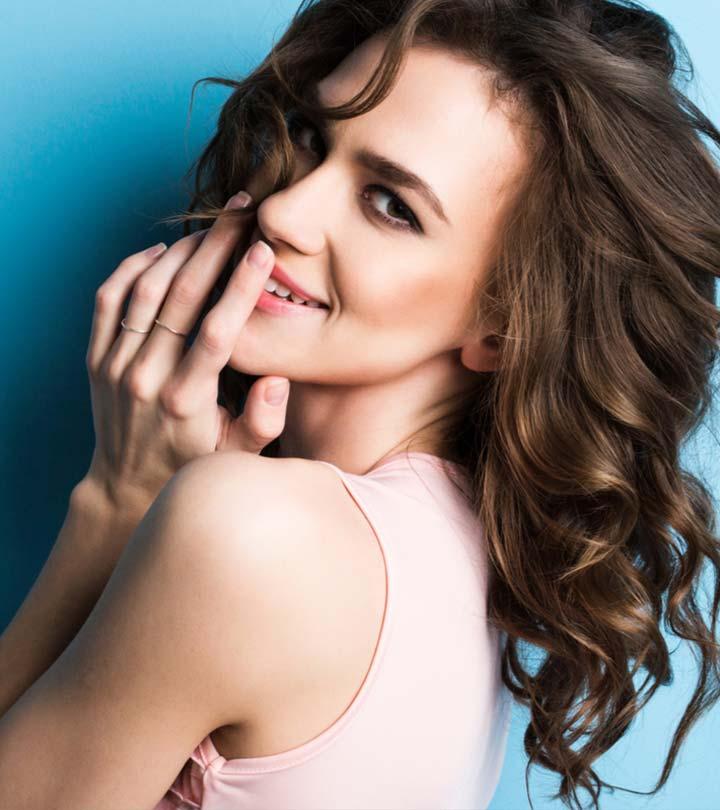 Did you ever stand in front of a mirror and think, "I need a new look?" Well, we all , and what's better than a brand new hairdo when it comes to a perfect makeover! Hairstyles have always been our partner in crime when it comes to styling differently. And the best part is, it has the power to make you look decades younger! There are some tricks to styling your hair that reflects a much younger version of you. If you have been fighting the fine lines or greys for quite some time, we know exactly how to reverse the aging process with simple hair hacks. There is no single hair rule that you have to stick to for this. Just the right knowledge about what your hair needs will pretty much do the deed. There is no hard and fast rule that you have to only go with bangs. If you need variety, you can try short hair, layers, and other styling techniques to get a youthful look. However, make sure you recognize your face shape before impulsively styling your hair just because your fave celeb rocked it. Read on to master your almost magical hair hacks and tricks.
1. Focus On Layers
If you feel layers are for the young, you couldn't be more wrong. Layering your hair at any length will only drop your age by half. If you have waist-length hair and feel you look older in that, simply ask your stylist to cut a layer to give an impression of short hair on the front while you can relish your cascade of hair at the back. They also give your hair more bounce and flexibility which looks amazing when you flaunt open hair.
2. Curl Your Hair
You must have noticed, people with curly hair tend to look younger than people with poker-straight hair. This is because curly hair looks naturally voluminous and healthy. All thanks to modern curling tools, curlers no longer ruin your hair if done the right way. You can also go for natural curling hacks to give off a bounce to your younger-looking hair.
3. Add Highlights
If you have been waiting for the ideal time to get hair highlights, now is the right time! Highlighting your hair defines the depth of your hair and makes it look way thicker than it is. Considering the natural color of your hair, you can choose a contrasting hair color that will mark the hair strands well. You can also highlight your fringes to make them look thicker and denser.
4. Consider Bangs
If you have been too careful not to use any styling device or colors on your hair, then the right option for you is to try bangs. Bangs of any length and density can make you look way younger than your actual age. It is also effective in curtaining the fine lines on your forehead. If you feel your hair is not particularly straight around where you need to cut a fringe, you can always go for hair straighteners to straighten the hair that will fall on your face.
5. Try Dry Shampoo
It's true we can't shampoo every day, and even if we do, it will only bring the quality of your hair down. If you have an oily scalp, it will only make your hair sit flat on your head and make you look way older than you are. Instead of shampooing, you can always use dry shampoo on the roots to lift your hair and give a lot of volume to it. It is also a blessing in cold winter months when showering is no lesser than war!
6. Change Your Hair Parting
You will be surprised to know how much difference a simple hair partition can make. If you want to try it yourself, simply take pictures of you in a middle parting, side parting, and back brush your hair. You will see that middle parting immediately adds maturity to your face. If you want to avoid that and preserve the babyface, make a side parting and put on a cute hair accessory to seal the youthful look.
7. Cut It Short
The best way to change your looks is to cut it short! Even though it may be a bold step, if you are comfortable with transforming your looks completely, just go to the salon and look for short hairstyles that will suit the shape of your face. Cutting your hair short not only looks cute but is also way easy to manage. Just add some cute fringes, and you will look way younger than you are.
8. Keep Your Hair Open
It may sound like a bad idea to keep your hair open when you are out, but it is the right thing to do if you want to look younger! Tying your hair keeps the volume of hair behind and gives your face a mature look. If you want to look younger, even if you have to tie your hair, make a side parting and throw in some cute accessories. You can also back brush your hair and tie a ponytail to make it sit in place and look neat while making you look young.
So now that you know the tricks that keep aging away from your face, looking youthful isn't a big task anymore. It might be an insecurity for some or simply a matter of confidence for some. Either way, what matters is you feel good in whatever hair, skincare, beauty or fashion decision you take. If you feel your hair has started greying or thinning a lot, flip your hair care routine in order to get healthy hair and then experiment with some of these tricks. Find the right hair products for your hair and avoid mixing different consistencies of hair products. Don't forget to treat your hair with a hair mask at least once in two weeks. Make sure you take good care of your hair and eat nutritious food to optimize hair growth. Do you have any secrets to looking younger with your haircut? Let us know in the comments below!
The following two tabs change content below.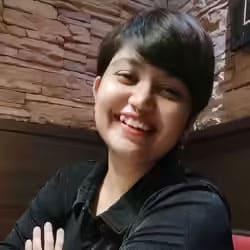 Indrani is a writer and artist who likes to add a dash of humor to everything she does. After graduating...
more