10 Haircuts That Make Petite Women Look Cuter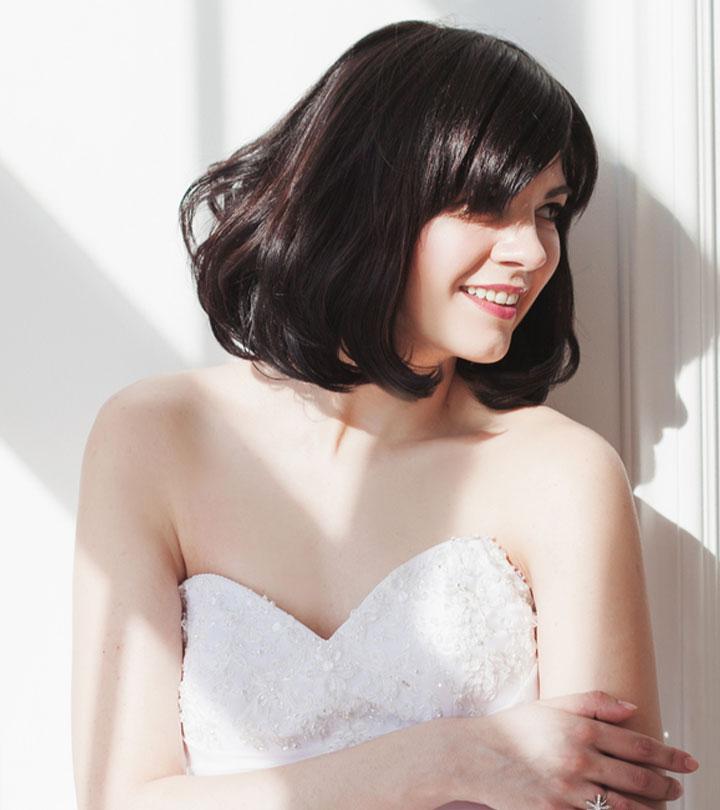 There is something about dainty and petite women that can make anyone go "awww" over them. Without even trying, gamine are the cutest in the room, and no matter what their age is, they look no older than their youthful teens. So, if you are one of the blessed women with a petite body structure, you might as well get the haircut that suits dainty women the most. Here in this article are some of the haircuts that can highlight your features and make you look taller. Read on to know them all!
1.  Bob
The bob cut has been fashionable for a while, and its popularity shows no signs of waning. The cut is asymmetrical, shorter at the back of the neck & longer in the front, and it begins just above the shoulders. This cut is ideal for women with square face structure since it helps round things out.
2. Pixie
Women wear pixie cuts in various ways, including bangs, layers, and volume at the crown. In addition, women of shorter stature who have sharp facial features may benefit from this cut since their necks will appear longer and more elegant.
3. Midi
You can get a mid-length cut if you don't like your hair very short. This cut will help you appear taller by drawing attention away from your shoulders. It's also a good length for doing updos.
4. Bob Carré
The carré haircut resembles a bob but has fringes and soft waves instead of straight hair. In addition to enhancing your silhouette, this style will also make you look taller. It improves your look with a touch of class.
5. Lob
This short, rounded cut is ideal for a petite woman with a round face. It is a bob with a longer side, hence the name. The chin can be highlighted and your features refined. You will look fantastic with this in-trend cut.
6. Garçon
In recent years, the timeless garçon cut has regained its popularity. This style adds length to the crown of the head and only partially conceals the ears and back of the neck. As a result, it has the dual benefit of making you look taller and more confident.
7. Mullet
The mullet is another hairdo that first appeared in the '90s and is now making a comeback. This asymmetrical shape, which is shorter in front and longer in the rear ends, is a daring and innovative style that may make you look several inches taller. However, it also gives you a more carefree and youthful image. Can you imagine yourself rocking this style?
8. A-Line Pixie
The pixie cut can also be styled in this manner. This is a more softer, and refined take on the classic style, achieved by parting the hair to one side. If you're not very tall and brave enough to try this cut, it'll make styling, maintaining, and caring for your hair much easier.
9. Straight And Long
This cut is great if you don't like short hair or you have long hair and need to maintain it that way. More importantly, it will help you look even more tall. If you choose this one, make sure your hair is sleek and straight. Adding waves or layers will make it look fuller, which will shorten the illusion of your body's length.
10. Chest Length Hair
A chest-length cut may be the answer if you're looking for a fresh style without committing to a whole chop. This length is just right, falling between too long and too short, and it's adaptable, so it can be used to create a shorter or longer style. Also, since it's medium length, you may experiment with it in various ways, including wearing it up.
Hairstyles That Give The Illusion Of A Taller Figure
1. Ponytail:
If you choose a higher hairstyle, you may accomplish the desired impression by either creating top volume or by creating a tight, well-polished ponytail. This is a beautiful and effortless hairdo.
2. Hair Updo:
Popularly known as the "Brigitte Bardot" hairdo, named after the famous actress, it can be worn either fully or partially up. The crown area is emphasized by using the product or backcombing the hair. After employing this method, you'll seem taller, more put together, and more refined.
Believe it or not, haircuts significantly contribute to a person's overall look. While some hairstyles can complement your facial structure, others can also highlight or diminish a feature of your body. So, which of these haircuts is your favorite? Let us know in the comments section.
The following two tabs change content below.