SPONSORED
The Deadliest Skin Care Combo In The Market – Himalaya Herbal's Purifying Neem Scrub+Pack
Being a writer, I am glued to my system from Monday to Friday. You know what that means? My skin is continually being exposed to the harsh light of the laptop, and although I don't think much of it, or notice the ill effects, my skin is constantly under the damage radar. I wish I could say the trauma for my delicate skin ends there, but no! I go back home, and the commute entails dust and pollution – the price I pay for living in a metro. My skin, just like me, is already exhausted. Yet, I go on and do some unnecessary browsing on my phone, only to harm it further. Those six hours of healing are barely enough, and then, hours of torture again. By the end of the week, my skin screams for attention. But I am so lazy over the weekends; all I want to do is plonk myself on the bed if I am not attending to household chores.
I might not realize now, but I know that very soon I will notice my skin has aged earlier than its time. Luckily for me, a few weeks ago, when we were approached by Himalaya Herbals to explore their products and work with them, I chanced upon their Purifying Neem Scrub and Purifying Neem Face Pack. If I had to review the products, I had to try them. So, quite reluctantly (simply because I was lazy), I decided to give myself a facial at home on a humid Saturday morning.
Now, I have normal to oily skin. So although I do not have an acne problem, by the end of the day, my skin does get dull and oily. Most skin care products work for me because my skin is not overly sensitive. That's why I didn't think twice before using the product. It is a cue for you, though, that you must assess your skin type before you use any product. It works best for those with normal to oily skin, especially for those who have a whole lot of pimples on their face.
Knowing the basics of a facial, I decided to go all out and do my best. So I put on some music, lit some fragrant candles, and began with what should have ideally been my weekly regimen. Better late than never, they say. So, I cleansed my face and then used the Purifying Neem Scrub.
Himalaya's Purifying Neem Scrub
The scrub is packed neatly in a white tube with a dark green flip cover that is convenient and compact. It is easy to carry around, and also helps you use the product easily without creating a mess. The Himalaya colors – white, green, and orange – give you that instant impression of the product being both herbal and natural.
The scrub doesn't feel too harsh when you squirt some on your hands. The beads are fine and seem very gentle. The light green–almost white product has a subtle herbal fragrance that is quite refreshing, especially when you are stressed and tired. So that's a great plus.
A good scrub is an essential component of a good skin care routine. It gently removes the grime, dirt, and excess oil and penetrates deep within. It also gently exfoliates your skin and removes the dead skin cells on the surface, thus helping to renew your skin. This makes you look fresh and youthful, giving your skin almost an instant lift.
The scrub had a very nice feel on my skin. I gave my face a thorough scrub for almost a minute and a half, adding a few drops of water every time I thought the scrub was drying out. As I gave my skin a gentle massage in circular motions, I knew my skin was getting the much-needed blood circulation it was craving for months. I left no area untouched. Starting from my forehead to the cheeks, the chin, and all the way to my neck, I made sure every part was exfoliated. When I was satisfied, I washed the product off, only to reveal bright and refreshed skin.
Himalaya's Purifying Neem Scrub helps cut down the excessive production of sebum and also removes the dirt and dead skin successfully. The scrub contains Neem, which is meant to be an amazing skin care ingredient, typically known for its unmatched antibacterial properties. Neem improves the health of the skin and makes it immune to bacteria. Therefore, it keeps the acne at bay. The scrub also contains apricot granules, which gently exfoliate the skin, thereby, bringing out a warm, natural glow. These natural ingredients nourish and cleanse your skin while moisturizing it too. Once you rub your oily skin with this product, it is sure to become soft, clean, and radiant. It is a good idea to use a scrub once a week. This product is so good and so cheap, I don't have to worry about a budget for that monthly clean-up at the parlor because I get the same, if not better, results with this product.
Himalaya's Purifying Neem Pack
Oily skin woes? Well, here's your solution! The Purifying Neem Pack works efficiently in removing the excess oils and getting rid of acne and blemishes. It has a great mix of ingredients, and that ensures it works!
Neem is an antibacterial that makes your skin immune to problems, thus improving the skin health in general. It also helps fight bacteria, and hence, it effectively combats acne, ulcers, and boils. It removes the infection from the root, making sure the pimples and blemishes never return.
Turmeric is a well-known antiseptic and anti-inflammatory that soothes the skin and makes it supple and soft.
Fuller's earth works as a cleanser and removes the debris under the epidermis, whether it is oil, dirt, or pollutants.
With ingredients like these, which have been tried and tested and work for sure, I knew at the outset that this product would give me the results I was looking for. And after I used the scrub, I was super excited about trying the face pack.
I hurriedly squeezed some on my palm. It was super thick, but the greenish brown liquid followed the dark, almost mehendi green product. When I mixed the liquid with the thick paste, the consistency was perfect. I applied the pack generously on my face and neck, barring my eyes and lips. I made sure no area was neglected. When applied, the pack is a dark grayish-green. It is very intense. And within seconds, I had this really strong tingling sensation. My skin burned, and although I was tempted to wash it off, I let it be thinking the product was acting on my skin and that it would only be beneficial. (A word of caution for those with sensitive skin. Do a patch test before you use this product. Also, if you cannot deal with the burning sensation, please wash off the pack immediately!)
Since I was on to pampering myself, I placed two thin cucumber slices on my eyes, and just relaxed for about 20-25 minutes. When the pack dried up, it turned into a light greenish color. I washed my face with cold water. I did it gently, loosening the pack first by moving my fingers in circular motions, and then cleaning the product.
My skin was definitely clean, refreshed, and super soft. I was really happy with the results. Moreover, my skin remained fresh and clean all day with a natural glow. It did become oily by the end of the day, but not as much as usual.
I have been using these products every week ever since, and I am really happy. My skin feels good, and I can feel the stress draining out when the facial is on.
I get a lovely salon-like facial at home, not every month, but every week. It is so easy to do that I don't mind spending that half an hour every weekend. I create a spa-like atmosphere in my own room, and the refreshing fragrance of the product just adds to the ambiance. Together, these products make for a deadly skincare combo. Happy Skin, Happy Me!
To buy these products online, click here: Himalaya Herbals
For more information about Himalaya products, check out their Facebook page.
The following two tabs change content below.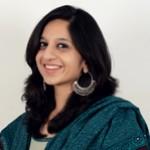 Latest posts by Shirin Mehdi (see all)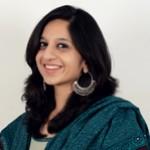 Shirin Mehdi
A jack of many trades and a master of some, Shirin is a writer, a fashion designer, and a chef by her own acclaim. She loves food, and though she might want to call herself a great cook, she just falls short of seasoning. She also loves Yoga, and has extensive knowledge about the postures of the asanas. Always muddled up between traditions and modernism, she thinks she would have been a better fit in the vintage era. She loves life and believes in living it up to the fullest.